In 2019, we published our First Annual DVBA Report on Downtown which established a baseline from which we could track changes — both positive and negative — year over year. One of the principal objectives of this report is to highlight the strengths of our downtown, identify member priorities for areas of improvement, and dispel some of the false narratives that exist.
2022 Annual Report on Downtown
This report paints a fact-based picture of Victoria's core, using quantitative data to measure the economic vitality of downtown. It reflects our businesses' experiences, challenges aspects of the public narrative, shines light on the impacts of the pandemic, and highlights areas of concern from the business perspective.
This report also helps formulate our team's actions. For example, in response to some of the challenges highlighted in last year's member survey and annual report, we created security and vandalism grants to ease the financial burden of improving storefront security. This year, the DVBA boundary was expanded
considerably to include areas already considered to be downtown by most locals. Our membership increased significantly, and we look forward to next
year's survey and report to better understand the challenges faced by these new business members.
By surveying, collating, and analysing data every year we can recognize trends and support the evolution of our downtown while mitigating concerns.
Do we have challenges downtown? Yes. However, notwithstanding the enduring impacts of the COVID-19 pandemic, our downtown is the envy of many. Our businesses, professional services, and festivals and events, along with our natural beauty and cohesive community, will continue to put our downtown on the world stage
Read this and previous years' annual reports below:
The 2022 Annual General Meeting will take place at the Hotel Grand Pacific, from 7 – 9 am on June 15, 2022.  The business of the meeting will be accompanied by a breakfast buffet, and will be followed by the presentation of the 2022 Annual Report on Downtown.  Admission is free, but we will be accepting donations on behalf of The Soup Kitchen.  Please register to attend using the Eventbrite link.
The DVBA Board of Directors has nominated the following candidates for this year's board vacancies:
Stef Hartwig, Hartwig Industries
Sophia Pugh, Scotiabank
Dan Sawchuk, Robbins Parking
Mike Spence, The Drake Eatery and Herald Street Brew Works
Anna Wray, Colliers International
Further nominations for the Board are welcome, using the nomination form linked on this page.  They must be received by June 1, 2022.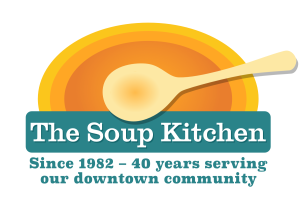 This year marks the 40th anniversary of service for The Soup Kitchen. Each weekday between 8-10am, this non-denominational, volunteer led charity, serves approximately 125 protein rich lunch bags to those in our community.  Lunch bags include a sandwich, a hearty nutritious soup, yogurt, baked goodies, two servings of fruit, tea, coffee and water.  They also offer their patrons, fresh loaves of bread from Cobs Breads Oak Bay and tubs of peanut butter for take away along with some personal hygiene products (socks, toothbrushes, soap).  Being a volunteer led charity means that almost all their funding goes into the lunch bags and packaging to put the lunches together.  The Soup Kitchen celebrates diversity and is committed to a culture of kindness, inclusiveness and respect.
To find out more about this incredible local charity, please visit www.thesoupkitchen.ca