The Downtown Victoria Business Association is governed by a board composed of up to 12 private-sector directors, and one appointed non-voting member from the City of Victoria, who acts as our liaison. As a business-led not-for-profit, it's the Board of Directors who provide strategic direction and leadership to the DVBA. Our Chief Executive Officer, Jeff Bray, along with a small, specialized in-house team, manages the implementation of the DVBA's marketing, promotions, events and community engagement, and business improvement goals.
OUR BOARD MEMBERS REPRESENT DOWNTOWN
As prescribed by our by-laws, each director of the Board is elected for a two-year period. To ensure we represent our downtown Victoria business stakeholders the Board is always composed of individuals who represent:
Small (premises less than 300 square metres) independent retailers
Large (premises more than 300 square metres) retailers
Hoteliers operating within the downtown precinct
Service providers
Restaurant/entertainment operators
Property owners or managers
PARTICIPATE AND SERVE ON OUR WORKING COMMITTEES
We have three working committees that include at least one Board member and other volunteers from the downtown Victoria business community.
These committees are:
Marketing – Chair, Stef Hartwig
Culture and Events – Chair to be chosen at next meeting
Clean and Safe – Chair currently vacant.
If you are interested in participating and serving on one of DVBA's working committees, please reach out to jeff@downtownvictoria.ca.
"Being on the DVBA Board provides me with the opportunity to actively participate in the process of creating and curating a healthy and vibrant downtown for all of us. As a small business owner, it's easy to become isolated within your own business, participation on the Board strengthens the connections between different sectors of our business community so that at the end of the day, we all thrive."

-Teri Hustins, DVBA Board Past-President
Jessica Walker, President

MUNRO'S BOOKS
Jessica Walker is the managing partner at Munro's Books, the Victoria institution found on many lists of the world's most beautiful bookstore. She has been a bookseller for 35 years, and Munro's Books is a proud supporter of the Victoria literary arts community.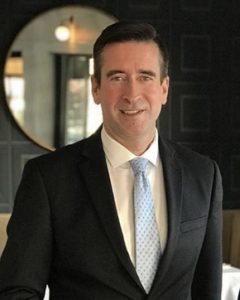 Bill Lewis, Vice-President
Magnolia Hotel & Spa
Bill has an extensive background with more than 30 years of hotel experience, including 20 years as a General Manager. He is known for his collaborative and upbeat leadership style and has led hotel teams in 4 hotels, in 3 markets in Canada.  He has a strong background in hotel operations, with a passion for team building and leadership, strategic planning and market positioning.
Bill is currently General Manager of The Magnolia Hotel & Spa, which has been awarded #1 Hotel in Canada by both Travel + Leisure Magazine and Trip Advisor Readers in the past 5 years. During his tenure at The Magnolia he has underseen multiple hotel renovations, including conceptualizing building and operating the award-winning Courtney Room restaurant.
Raised in Victoria, Bill is a graduate of Royal Roads University, with a B.Comm in Entrepreneurship and University of Guelph where he completed his MBA in Hotel & Tourism Management.  Academically, Bill continues to be an Associate Faculty at Royal Roads in the School of Hospitality & Tourism.     Bill has both a passion for the hospitality industry and our beautiful city. He currently is chairperson and media spokesperson for The Hotel Association of Greater Victoria, as well as an active board member at the DVBA, and is consistently involved in advocating for the tourism industry in Victoria working collaboratively with other key stakeholders.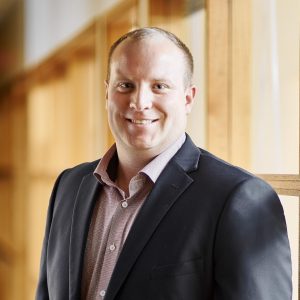 Scott Cameron, CPA, Treasurer
CAMERON IZARD SNELL LLP
As a Manager at Cameron Izard Snell LLP, Scott has a breadth of experience in fostering client relationships, mentoring staff, and delivering on exceptional service. His focus includes tax planning and compliance for individuals and businesses as well as cross-border US taxation for individuals.
Born and raised in Victoria, Scott moved to Kamloops and to attend Thompson Rivers University where he graduated with a BBA, majoring in accounting. He articled at a local firm where he received his CPA designation in 2017 and moved back to Victoria in 2018 to join Cameron Izard Snell LLP.
Outside of the office, Scott spends his time with his family outdoors on the ocean, biking, or on the slopes skiing.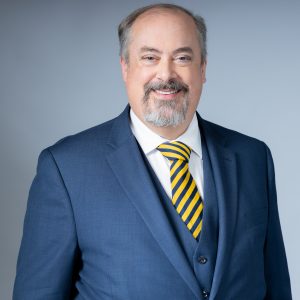 Bruce Hallsor, K.C., Secretary

CREASE HARMAN LLP
Bruce is a the managing partner of British Columbia's oldest law firm, and has a strong background in community service, including working with youth, providing his experience to various charities on boards, and being involved in political and advocacy roles.
Bruce is a past president of the Victoria Bar Association, and also served as national Chair of the CBA's section on estates and trusts. He has written papers and presented at several conferences on tax and estate matters. Bruce also served as President of the Justice Centre for Constitutional Freedoms.
Bruce is also known for his leadership in politics and advocacy, as Chair of the Monarchist League, president of Fair Vote BC and Vice President of Fair Vote Canada, and as an activist in municipal, provincial, and federal political campaigns and parties who has held a number of leadership positions including BC Campaign Chair and one time federal candidate.
Bruce was named among the "Top 40 under 40" for Vancouver Island in 2007. He has won the Queen's Golden and Diamond Jubilee medals for community service, and was awarded a Queen's Counsel designation in 2016.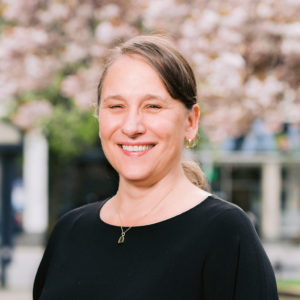 Teri Hustins, Past President
OSCAR & LIBBY'S GIFT STORE, KABOODLES TOY STORE, TWO OTTERS
With four stores (Oscar & Libby's, Two Otters, and Kaboodles Toystore) and close to 30 years retailing in Downtown Victoria, Teri sat on the DVBA Board as the retail representative.  In 2005, the first Oscar & Libby's opened on Fort Street, followed by a second location in Market Square in 2008.  In 2018, Teri assumed the ownership of Kaboodles Toystore on Government Street; in 2022, she opened Two Otters. Teri is also an active volunteer and board member of the 9-10 Soup Kitchen. To recharge her batteries, Teri and her husband and business partner, retreat to their cabin on a remote island, to enjoy a quieter and less hectic lifestyle.
Jonathan de Vooght
JORDAN'S FURNITURE
Richard Egli
ALACRITY
Richard manages the strategic direction and operation of the Alacrity Foundation. He also works to advise multiple companies, contribute to investment decisions and works closely with portfolio companies to connect them to potential partners and investors. Over the past three years, Richard has led the effort behind the Alacrity Investor Readiness Program, which has brought more than $220M CAD of investment into the BC technology scene.
Richard has also spent 10 years involved in real estate development in various capacities: as a builder, project manager, and investor, across Western Canada and the United States. Beginning in 2005, he began managing a $40M+ budget for a 74 lot subdivision project in Kelowna, BC to successful completion. He continues pursuing real estate projects in Victoria by developing and providing unique workspaces to the growing local technology community.
Richard holds a B.Com in Entrepreneurship from Royal Roads University and an MBA from the University of Victoria with a specialization in real estate, venture capital, and finance
Stef Hartwig
HARTWIG INDUSTRIES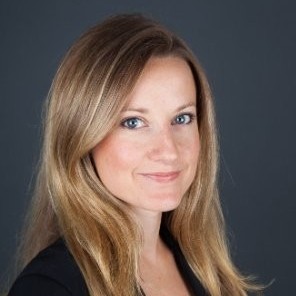 Kristen Kitchen

JAWL PROPERTIES
Kristen Kitchen leads the Leasing Department at Jawl Properties, Victoria's largest developer, owner and manager of commercial real estate in Victoria, BC. Prior to this she was a Director in the Real Properties Division with the Government of British Columbia where she oversaw aspects of planning for office space for over 30,000 public servants spanning the entire province. Kristen has worked in numerous facets of the commercial real estate industry in Calgary, AB and Victoria, BC including leasing, sales, marketing and management. She has volunteered with many organizations in Victoria such as the Chamber of Commerce and the Urban Development Institute and is a past board member for Dance Victoria. Kristen has a Bachelor of Commerce from the University of Calgary. Originally from rural Alberta, Kristen has called Victoria home for 11 years now and is proud to be living and working in one of the most beautiful, innovative, and vibrant cities in Canada.
Penny Lai
GALA FABRICS
Penny is the third generation owner of Gala Fabrics, a retail fabric store located in downtown Victoria. She is also an active member of the Victoria Chinatown Lioness Lions Club; a service club that provides service to those in need, with a particular emphasis on women and children's issues as well as participation in, and contributions to, Chinese Canadian heritage and culture.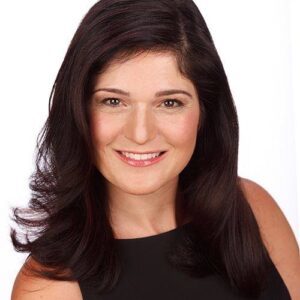 Sophia Pugh
SCOTIA BANK
Sophia Pugh is an accomplished strategy and sales effectiveness professional who has led multiple teams in developing strong customer value propositions to drive strong business results. Sophia is Scotiabank's District Vice President for Vancouver Island where she is responsible for both Retail and Small Business Banking.
Educated at McMaster University where she studied Mathematics, she employs strong analytical skills in managing her market, leveraging data drawn from both inside and outside the organization. Sophia has held a number progressive roles at Scotiabank in areas where she:
Led Data Management & Governance policy development and implementation
Led development in Data warehousing;
Implemented Enterprise-wide regulatory projects; and
Led Global sales force effectiveness teams.
Prior to joining the bank, she worked in aerospace and for major technology firms.
Mike Spence
THE DRAKE EATERY AND HERALD STREET BREW WORKS
My wife, Lee and I have worked side-by-side since opening our first restaurant in 2002. We opened our first downtown venture, The Drake Eatery in 2014. We were both excited and nervous about how our concept would be received in an already thriving Food & Beverage market in Victoria. We were pleasantly surprised by the welcome and support we received from a number of the other small business operators within the downtown core. That sense of camaraderie inspires us to work diligently, not only for the success of our two businesses but for our fellow downtown business operators as well.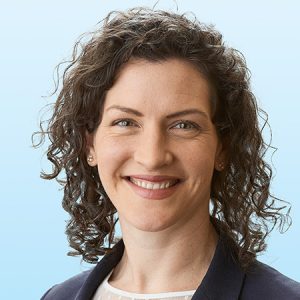 Anna Wray
COLLIERS INTERNATIONAL
Anna Wray is a Vice President with Colliers International in Victoria. She's worked in commercial real estate for over 19 years, with the last 12 here in Victoria. While specializing in office and retail properties, Anna focuses most of her time on site selection for owner-users and tenants, leasing availabilities for landlords, and advising her clients on the acquisition and disposition of assets in Greater Victoria.