The Downtown Victoria Business Association is governed by a board composed of up to 12 private-sector directors, and one appointed non-voting member from the City of Victoria, who acts as our liaison. As a business-led not-for-profit, it's the Board of Directors who provide strategic direction and leadership to the DVBA. Our Chief Executive Officer, Jeff Bray, along with a small, specialized in-house team, manages the implementation of the DVBA's marketing, promotions, events and community engagement, and business improvement goals.
OUR BOARD MEMBERS REPRESENT DOWNTOWN
As prescribed by our by-laws, each director of the Board is elected for a two-year period. To ensure we represent our downtown Victoria business stakeholders the Board is always composed of individuals who represent:
Small (premises less than 300 square metres) independent retailers
Large (premises more than 300 square metres) retailers
Hoteliers operating within the downtown precinct
Service providers
Restaurant/entertainment operators
Property owners or managers
PARTICIPATE AND SERVE ON OUR WORKING COMMITTEES
We have three working committees that include at least one Board member and other volunteers from the downtown Victoria business community.
These committees are:
Marketing – Chair, Stef Hartwig
Culture and Events – Chair to be chosen at next meeting
Clean and Safe – Chair currently vacant.
If you are interested in participating and serving on one of DVBA's working committees, please reach out to jeff@downtownvictoria.ca.
"Being on the DVBA Board provides me with the opportunity to actively participate in the process of creating and curating a healthy and vibrant downtown for all of us. As a small business owner, it's easy to become isolated within your own business, participation on the Board strengthens the connections between different sectors of our business community so that at the end of the day, we all thrive."

-Teri Hustins, DVBA Board President
Jessica Walker, President

MUNRO'S BOOKS
Jessica Walker is the managing partner at Munro's Books, the Victoria institution found on many lists of the world's most beautiful bookstore. She has been a bookseller for 35 years, and Munro's Books is a proud supporter of the Victoria literary arts community.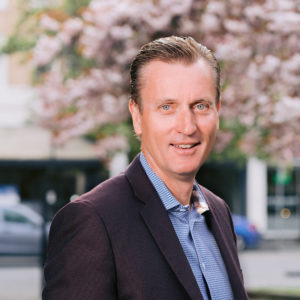 Dan Sawchuck, Vice-President
ROBBINS PARKING
In addition to his 16 years as President of Robbins Parking on Vancouver Island, Dan also leads Platinum Parking in the US and NorTech Parking Systems in Winnipeg, Manitoba. He oversees combined revenues in excess of $100 million. Dan is responsible for the strategic direction of each of these companies, as well as their financial performance. Dan is driven to ensure that each of these businesses keeps pace with developments in technology and remains industry-leading in customer service. He keeps the companies focused on timely communication, attention-to-detail, and innovation.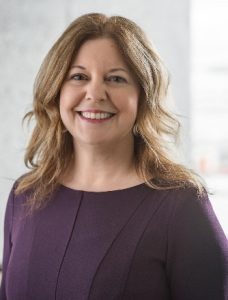 Susan Snell, CPA, CA, Treasurer

CAMERON IZARD SNELL LLP
As a founding Partner of Cameron Izard Snell LLP, Susan has a record of building enduring client relationships through personalized service and quality work.  Her focus includes tax planning for individuals, professionals, and owner-managed businesses, with a specialization in corporate reorganizations, estate and will planning. Previously a senior manager at an international firm, Susan brings years of experience and knowledge to each of her clients combining the benefits of big firm experience with small firm service.
Born and raised in Southwestern Ontario, Susan graduated from the University of Western Ontario and received her CA designation while working for Ernst & Young. Susan fled the cold eastern winters for the temperate Vancouver Island climate in 1992. Through Susan's support of the Victoria arts community, the firm is now an annual sponsor for Dance Victoria. You will often see her out and about taking in various musical and culinary events around town.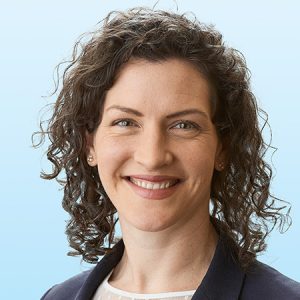 Anna Wray, Secretary
COLLIERS INTERNATIONAL
Anna Wray is an Associate Vice President with Colliers International in Victoria. She's worked in commercial real estate for over 18 years, with the last 10 here in Victoria. While specializing in office and retail properties, Anna focuses most of her time on site selection for owner-users and tenants, leasing availabilities for landlords, and advising her clients on the acquisition and disposition of assets in Greater Victoria.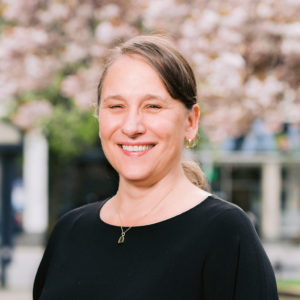 Teri Hustins, Past President
OSCAR & LIBBY'S GIFT STORE, KABOODLES TOY STORE
With three stores (Oscar & Libby's and Kaboodles Toystore) and close to 30 years retailing in Downtown Victoria, Teri sits on the DVBA Board as the retail representative.  In 2005, the first Oscar & Libby's opened on Fort Street, followed by a second location in Market Square in 2008.  In 2018, Teri assumed the ownership of Kaboodles Toystore on Government Street. Teri is also an active volunteer and board member of the 9-10 Soup Kitchen. To recharge her batteries, Teri and her husband and business partner, retreat to their cabin on a remote island, to enjoy a quieter and less hectic lifestyle.
Richard Egli
ALACRITY
Richard manages the strategic direction and operation of the Alacrity Foundation. He also works to advise multiple companies, contribute to investment decisions and works closely with portfolio companies to connect them to potential partners and investors. Over the past three years, Richard has led the effort behind the Alacrity Investor Readiness Program, which has brought more than $220M CAD of investment into the BC technology scene.
Richard has also spent 10 years involved in real estate development in various capacities: as a builder, project manager, and investor, across Western Canada and the United States. Beginning in 2005, he began managing a $40M+ budget for a 74 lot subdivision project in Kelowna, BC to successful completion. He continues pursuing real estate projects in Victoria by developing and providing unique workspaces to the growing local technology community.
Richard holds a B.Com in Entrepreneurship from Royal Roads University and an MBA from the University of Victoria with a specialization in real estate, venture capital, and finance
Stef Hartwig
HARTWIG INDUSTRIES
Bill Lewis
MAGNOLIA HOTEL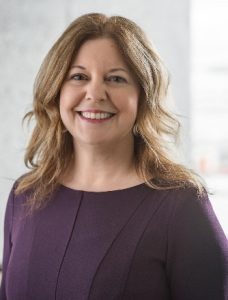 Sophia Pugh
SCOTIA BANK
Sophia Pugh is an accomplished strategy and sales effectiveness professional who has led multiple teams in developing strong customer value propositions to drive strong business results. Sophia is Scotiabank's District Vice President for Vancouver Island where she is responsible for both Retail and Small Business Banking.
Educated at McMaster University where she studied Mathematics, she employs strong analytical skills in managing her market, leveraging data drawn from both inside and outside the organization. Sophia has held a number progressive roles at Scotiabank in areas where she:
Led Data Management & Governance policy development and implementation
Led development in Data warehousing;
Implemented Enterprise-wide regulatory projects; and
Led Global sales force effectiveness teams.
Prior to joining the bank, she worked in aerospace and for major technology firms.
Mike Spence
THE DRAKE EATERY AND HERALD STREET BREW WORKS
My wife, Lee and I have worked side-by-side since opening our first restaurant in 2002. We opened our first downtown venture, The Drake Eatery in 2014. We were both excited and nervous about how our concept would be received in an already thriving Food & Beverage market in Victoria. We were pleasantly surprised by the welcome and support we received from a number of the other small business operators within the downtown core. That sense of camaraderie inspires us to work diligently, not only for the success of our two businesses but for our fellow downtown business operators as well.
Councillor Geoff Young, Ex-Officio
CITY OF VICTORIA