Think Communications Inc.
October is Small Business Month! To celebrate, we are introducing numerous amazing downtown business owners all month long. We talked to each owner to learn more about their business and individual experiences making downtown a vibrant community.
Meet Tony from Think Communications Inc.!
Inspiration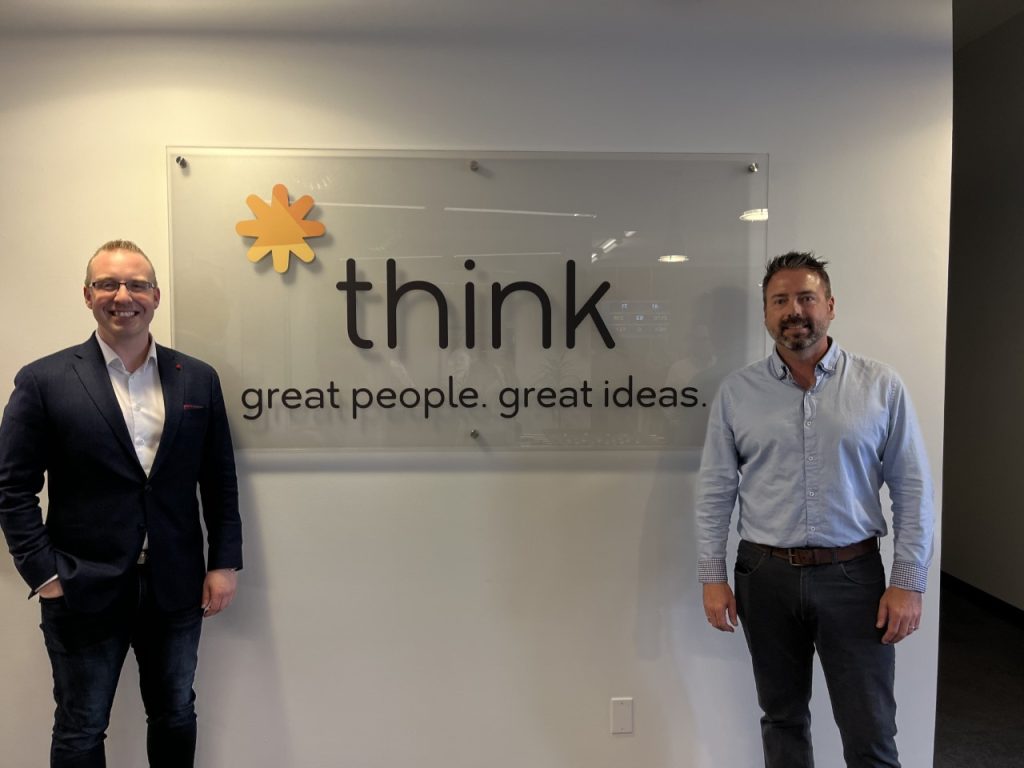 When you know, you know. And what Tony knew in 2010 was that he wanted to do IT consulting.
Tony reached out to David, then owner and founder of Think, in 2010 to seek advice on starting a business.
Coincidently, David was looking to add professional services to his client base. That's how Tony became a business partner and started the professional services division of THINK Communications. As the company grew, the team grew to include new managed IT services offerings, including a full-fledged help desk, a project implementation team, and outbound sales reps. Tony, the Chief Ideas Officer (CIO), helps clients navigate the crazy world of IT to deliver the business outcomes they're looking to achieve
THINK Lifestyle
Tony described THINK as a company focused on trust, honesty, integrity, networking, and knowledge. These five words are the foundation for their beliefs within the business and gradually become a kind of lifestyle. Work-life balance is central to THINK's operations, for example, team members have birthdays off and a personal health spending account. Most importantly, the culture prioritizes family first. Tony shared many stories emphasizing the importance of family.
"Of course, we want the clients to be happy, but if I don't have happy staff, I don't have happy clients."
Tony is most proud of the company's reputation. "The reputation that THINK has in the community means everything to us" explained Tony. However, he is not a lonely captain taking the helm of the company, he has lots of support both at work and at home.
With a global presence of team members located across the world, THINK is looking forward to growing the team and the client base. Their recent partnership with another locally owned and operated company, Monk Office, who has a branch across the street from Thinkis actively reselling THINK's solutions to its client base, also helps the company grow.
"We are creating local partnerships and just working together to help make Victoria more vibrant."
As THINK grows, Tony and his business partners want to encourage more new team members to come work downtown. These employees will spend money in local coffee shops and that's one way their organization can invest in the community. "If we're growing, that means we're spending more money in the community, which is always a good thing."
Tony also enjoys walking around and has been exploring new-to-him downtown spots and businesses.
"When you're down here (downtown), immersing it and working in it, it's alive and thriving."
____________________
Make sure to visit Think Communications Inc. at #302-1221 Broad Street!
Thank you to Tony for participating in Small Business Month and sharing your voice as a beloved downtown Victoria business owner! View our other blog posts for more incredible local business interviews.