LoyalTea
October is Small Business Month! To celebrate, we are introducing numerous amazing downtown business owners/operators all month long. We talked to each owner/operator to learn more about their business and individual experiences making downtown a vibrant community.
Meet Theresa, manager of LoyalTea!
Past, Present, and Future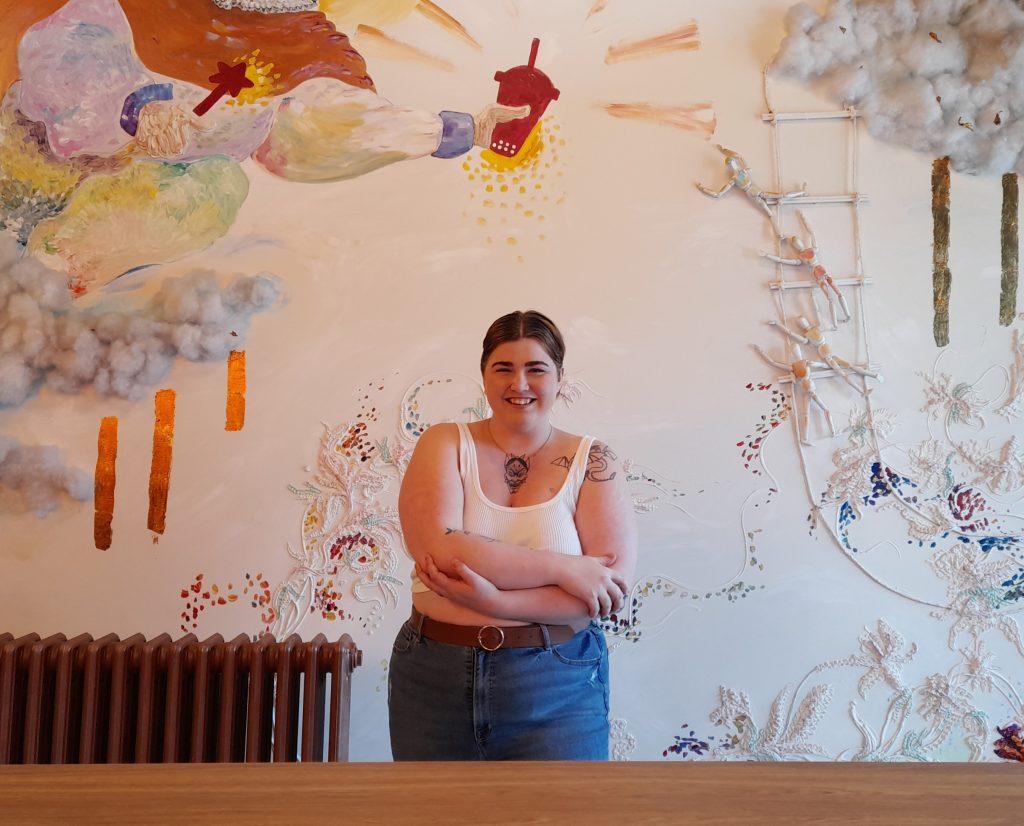 Sang and Scott, both originally from Vietnam, shared a dream of bringing diversity to Victoria, especially given the city's growing crowd. With this dream in mind, they opened Loyal Tea in 2019. Theresa shared that even though they had to tackle some challenges amid the pandemic and since, their eventual goal is to expand and open more locations, like closer to the University of Victoria or in Vancouver. They are determined to dominate the industry by changing people's days one bubble tea at a time.
Loyal Tea/Team
Theresa described Loyal Tea as fun! When customers walk in, they can tell employees enjoy their job, laughing and having a good time while making drinks. It's a positive atmosphere even if customers just come in for a drink or to study. As she shared, "It's not dry. It's always comfortable coming here."
To make Loyal Tea a space where people feel comfortable and safe, Theresa hires people she trusts and have a good attitude; so that when she sees them, she smiles. There are setbacks, but she has the help of a great team. Thanks to that team, Loyal Tea keeps growing despite the uncertainty of starting a new business just before a global pandemic.
"I am proud of the resilience of LoyalTea."
Sense of Downtown Community
"I love downtown and having the business here creates such a strong community, even just in this building alone."
Theresa emphasized that the downtown community is full of like-minded people, especially all the small and local businesses around Loyal Tea. When she was gone for one week, the neighbouring businesses offered help in case anything happened. "You are surrounded by good people downtown," she says, also mentioning how she enjoys meeting people from all over the world!
COVID Impacts
In terms of the COVID impacts, Teresa shared that they were lucky because bubble tea is a grab-and-go product. They had to make some changes, but overall, the pandemic didn't affect them as much as it affected other small businesses.
"We are very blessed for that, and I have not taken it for granted."
During the pandemic, Loyal Tea supported other businesses. For example, they choose different local restaurants for their staff parties.
More to Share
Theresa is excited about Loyal Tea's creative team and drinks, so every month they have a new innovative feature drink determined by the staff. Besides, their drinks are customizable: if customers don't want some ingredients, the staff will take them out and add something new. They want customers to have a great experience.
"I think we are such a cool business and I hope everyone else feels that way."
____________________
Make sure to visit LoyalTea at 1609 Douglas Street!
Thank you to Theresa for participating in Small Business Month and sharing your voice as a beloved downtown Victoria business operator! View our other blog posts for more incredible local business interviews.