Hey Victoria!
Becca here, marketing manager of the Downtown Victoria Business Association (DVBA). If you love one thing about downtown Victoria, I'm guessing it's the food scene. Downtown is full of incredible eateries serving delicious eats from around the globe, simple-yet-succulent fare, and gourmet meals in gorgeous atmospheres. I firmly believe quality is worth paying for, absolutely. And being familiar with the cost of business, especially downtown and amid a global pandemic, by no means do I believe anywhere downtown is overpriced. However, I am a food-loving, yet budget-conscious person. So when it comes to ordering breakfast and lunch, I am always on the hunt for a deal. Over four years with the DVBA, I have uncovered some delicious and good-value spots around my beloved downtown. Today, I'm sharing my secrets with you!
Recently, I came across CHEK News' article 10 must-try meals under $15 in Greater Victoria. It's a great article and gave me the idea to write this blog, so thank you CHEK News!
Okay, are you ready to learn my secrets?
Taco Stand Al Pastor
1701 Douglas Street (located in the Victoria Public Market) | Website 
The Taco Stand in the Victoria Public Market is my go-to spot for a tasty, filling, and affordable breakfast. Their breakfast burritos are delicious, and from 10am to 12pm, they are only $8! These burritos are HUGE – packed with beans, rice, bacon, eggs, and these amazing cheesy French fries.
Bard & Banker
1022 Government Street | Website 
Full disclosure: I have never taken advantage of this one before! But I walk past the Bard every day on my walk to work, and every day I see their awesome breakfast special. I had to include it! Bard offer $9 breakfast before 9am – and their breakfast menu looks incredible.
P.S. Bard & Banker also has one of the best happy hour menus! Many deals to be found at this downtown gem.
Bubby Rose's Downtown
606 Johnson Street | Website
In the past few years, Bubby Rose's Bakery and Cafes have been popping up all around our city, and for good reason. I am a big Bubby's fan! If you have tried their flourless chocolate torte, I'm sure you're with me, if you haven't, this is your sign to head to your nearest Bubby Rose's. Bubby's is on this list thanks to their day old selection. When I'm looking for a mid-week, morning pick-me-up, I stop at Bubby's before work to check what's in their 30% off or 50% off section. Typically, they have a good selection of baked goods – croissants, cinnamon buns, and muffins. Yes, they are day olds, but I personally can't tell the difference. Specifically, I am obsessed with their banana, chocolate chip, pecan muffins. These muffins are moist and full of chocolate — they pair perfectly with my first cup of coffee.
Green Leaf  Vietnamese Bistro
1684 Douglas Street | Website 
Partially thanks to their close proximity to our office, I order from Green Leaf often. I love Vietnamese cuisine, it's fresh, flavourful, and healthy! Green Leaf is delicious and offers great value. The vermicelli bowls might not be considered cheap, but they are so big that I get THREE meals out of one order. Tip and taxes included, that's less than $7/meal. My other favourite value meal to order off Green Leaf's menu are the Spicy Salad Rolls. These unique salad rolls are packed with spicy bacon-like meat, veggies, and served with peanut sauce for only $8. I am never left hungry after ordering these rolls and I crave them all the time!
Chunky Kitchen
548 Pandora Street | Website 
Honestly, I don't visit Chunky Kitchen nearly enough. It's one of downtown's best spots for affordable, quality food. Chef Chunky, who you will meet when you stop in, is a highly-trained chef and completely lovely human being. The Chunky Kitchen menu offers comfort food and tasty baked snacks and treats. I usually order whatever Chef Chunky suggests, but you can't go wrong with anything on the menu!
Banh Mi Ba Le Victoria
774 Fort Street | Website
Like I said, I love Vietnamese fare! When I'm craving a sandwich, I will usually head to Ba Le on Fort Street. The Banh Mi (delicious Vietnamese sandwiches) are served on this crusty-soft baguette that is unbelievable. My go-to is the Lemongrass Chicken, but I'm sure all flavours are great! Not only are the Banh Mi at Ba Le very affordable at around $7 – $8 each, the owners and staff are kind and so friendly! I always leave Ba Le with a smile.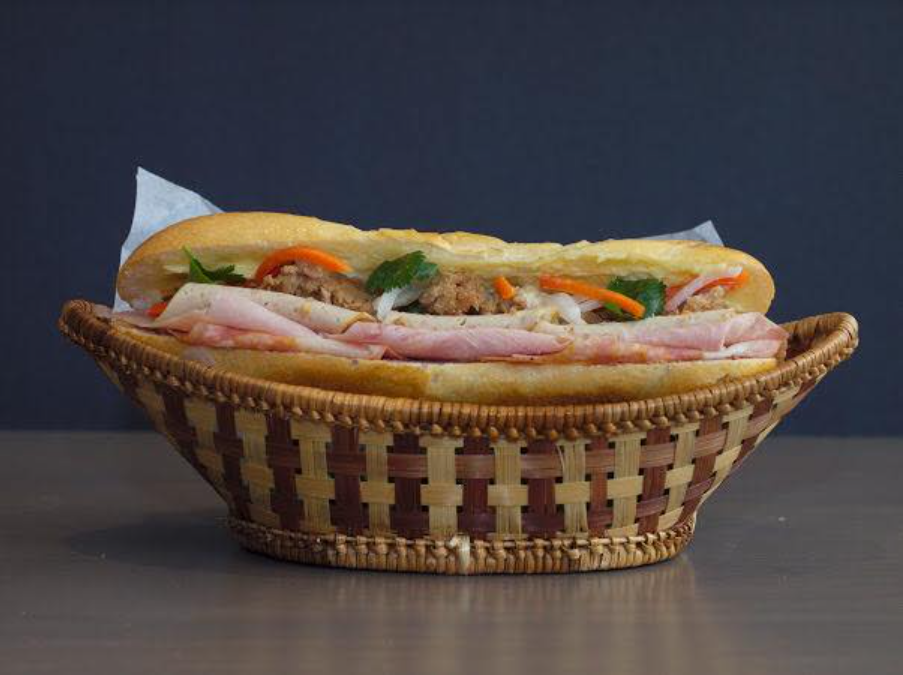 Italian Food Imports
1114 Blanshard Street | Website
There is a lot to love about Italian Food Imports. When I'm making a fancy pasta dish, it's my first stop for quality pasta, cheese, and meat. Plus, the staff is extraordinarily friendly and knowledgeable. And their deli is delicious and affordable! Their sandwiches are amazing, but I typically order the pasta special of the day because it's always great value.
What did I miss?!
I would LOVE to know if I missed a stellar deal downtown! Please email me at becca@downtownvictoria.ca, send us a message on Facebook, or DM us on Instagram. I read all the messages and will be very excited to hear from you.
Share This Story, Choose Your Platform!