Black History Month 2022
According to the BC Black History Awareness Society website, Black History Month began as a single week in February in 1926. It was expanded from Black History Week to Black History Month in 1969, when the leaders of the Black United Students at Kent State University proposed the idea. However, Black History Month was not recognized by the US Government until 1976, as part of the bicentennial.
Black History Month was first celebrated in 1987 in the UK, where it is now commemorated annually in October. 1995 marked the first year Canada officially recognized and celebrated Black History Month, thanks to the initiative by the Honourable Jean Augustine, who was Canada's first black Member of Parliament.
For more information on Black History Month and its history, go to the BC Black History Awareness Society's website!
BC Black History Awareness Society
The British Columbia Black History Awareness Society is a local non-profit that began in February 1994 that celebrates the achievements of Black people in our province by creating an awareness of the history of Blacks in B.C., stimulating interest in the contributions of persons of African ancestry to B.C. and Canada today, and celebrating historical and current achievements in the arts, education, government, sports, science etc.
They aim to advance education by researching, documenting, and disseminating information to the general public about the past, present, and future contributions and achievements of Black people to British Columbia to increase understanding and awareness, promote diversity and overcome stereotypes; and to offer education, assistance, and opportunities for Black people in British Columbia who face unique social and economic barriers to incorporate into the multicultural society of Canada.
For 25 years, they have hosted a Black History Month program and despite the struggles of the pandemic, this year is no exception. It will be all online and include five events:
* 5th Saturday 1:30 pm-3 pm: "History of anti-Black Racism in Canadian Schools and Universities" Dr. June Francis, Keynote speaker
* 12th Saturday 1:00-4:00 pm: Black History and Heritage Day, Free! Location: BC Royal Museum
* 16th Wednesday 5-6 pm: "Being a Hope Amid Crisis" A conversation with Dr. Cornel West
* 21st Monday 7-8:00 pm: "Celebrate the Power and Joy of Music w/ Dawn Pemberton and Louise Rose". Location: Belfry Theatre- (No advance sales for in-person tickets- admissions at door, for live stream use this link for registration)
* 27th Sunday 2-3:00 pm: "Black History Month Guided Tour at Ross Bay Cemetery" (Register at event @1:50 pm, location is 1-1516 Fairfield Road).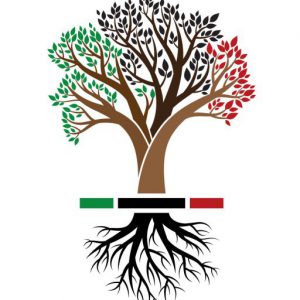 African Arts and Culture Society
WEBSITE | FACEBOOK | INSTAGRAM
The African Arts and Culture Community Contributor Society was founded by Pulchérie Mboussi in October 2012 to promote, celebrate, and support members of the Black Community. An immigrant from Cameroon, she has earned a strong reputation as a community leader, committed to advocating for and acting as an Ambassador of African and Caribbean culture.
The  Black-Led, Black-Serving society is an art and cultural organization whose main mandate is to advance awareness and understanding of the richness and diversity of African culture and traditions through the promotion of a broad range of cultural, educational, and artistic activities, events, and programs. They have been advocating for the International Decade for People of African Descent since 2017.
For Black History Month 2022, they are holding a "Representation Matter" zoom conversation on February 4 @7pm, as well as other events. If you would like to RSVP to their Black History Month events, follow this link and celebrate the many achievements and contributions of Black Canadians in the present and the past!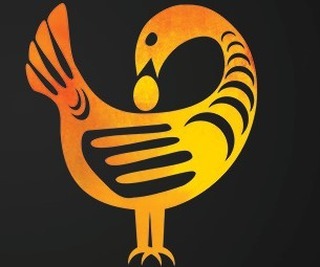 Royal BC Museum: "BC Black History & Heritage Day"
"Celebrate Black History Month at the Royal BC Museum with a dynamic display of booths from local organizations, hosted by the BC Black History Awareness Society. Heritage Day is an opportunity to meet and talk with direct descendants about their stories and family history. The exhibits include images, artifacts and archival documents, and will take place around the Hope Meets Action: Echoes Through the Black Continuum exhibition."
You can check out their website's event calendar for more information about this conversation!

Chunky Kitchen Cafe
Chunky Kitchen Cafe is a wonderful business downtown Victoria, run by Chef Nicolas "Chunky" Onwaeze. Chef Chunky has lived and worked in twenty-two countries and has used cuisine from all over the world to create his menu. The cafe came into being because of the chef's passion for bringing food to people. He recalls something his dad told him, "Do what other people don't do." He wanted to share his love for cooking with downtown Victoria and believes that good food should be affordable. From Jambalaya to Ratatouille to Butter Chicken, there is something for everyone on this diverse and delicious meal!
Check out our blog for more information on Chunky Kitchen Cafe!
Stir It Up
Stir It Up serves Authentic Caribbean Soul Food from Chef/Owner Natalie Justin's home of St. Lucia. Located on Yates Street, the restaurant's menu features fresh ingredients, amazing spices, and exotic influences. Some of the wonderful dishes served at Stir It Up include Veggie Curry and Jerk Pork, as well as a selection of Caribbean Sodas. If you're looking for great soul food, this is the place to go! You can follow Stir It Up on Facebook too!
Good Vibe Space
WEBSITE | FACEBOOK | INSTAGRAM
Good Vibe Space came to be through spiritual alignment – the opportunity simply came and a spark of excitement set the whole thing off! The two co-owners are long-time friends, Makara and Linda. Makara is a fine artist, maker, and creator, whose art lines the walls of the shop, and with a sunny personality that lifts the spirits of all those around her. Linda is a mom-preneur with two lovely little girls and works behind-the-scenes at home on organizing and growing the digital world of GVS. The shop is a happy mix of local and global, highlighting local artists and makers, along with fairtrade goods, natural homewares, and their own GVS collections and creations.
Do you know of other Black businesses downtown or Black History Month events? Please leave a comment so that we may celebrate and promote them!