Design Coast Creative
Welcome to Small Business Month! Through October, you will be introduced to some amazing local downtown Victoria business owners. We interviewed each owner to learn more about their business and what it is like to operate downtown.
Today, meet Jessica and Caroline of Design Coast Creative. Let's read more about what they have to say!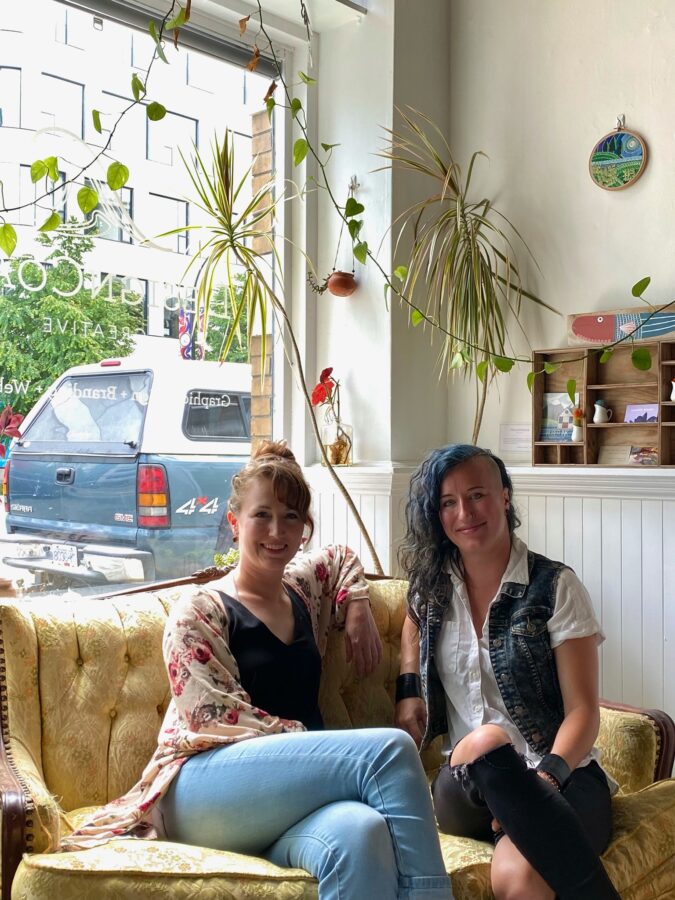 ____________________
After meeting each other at a Christmas party year ago, the two bonded about their professions and passion for being graphic designers. What started as a joke beginning a business together that exact night is what ultimately led to the start of Design Coast Creative years later! The two found the perfect space on 1320 Blanshard Street and have been thriving since.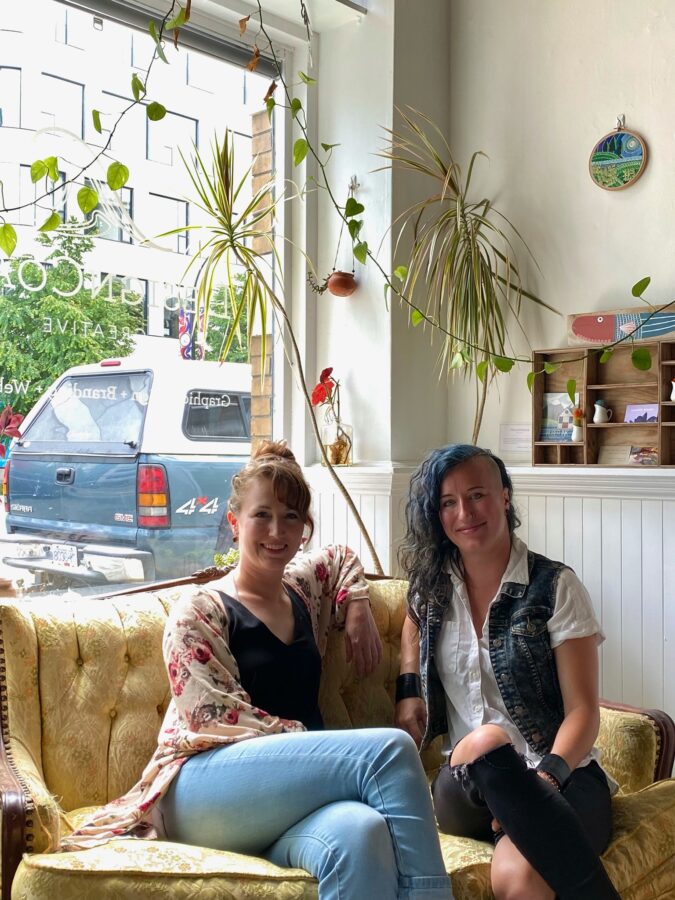 ____________________
All Things Design Coast Creative
Both Jessica and Caroline expanded on the main services that they provide for clients, and these two have lots to offer! With a focus on branding and graphic design, Caroline and Jessica also work in website and layout design! The two explained that each of the visual components when you see a business is everything they specialize in, making their service offerings extremely broad.
"We loving branding businesses and everything that visually goes into a brand!"
Jessica and Caroline further explained how much they love working with new businesses just beginning their journey. Helping them build their brand identity, company website, etc., are the most exciting parts for them! Watching these businesses then grow from their assistance is inherently very rewarding for these two to be a part of.
"Starting right from the ground up so we can help them and build them a really strong foundation so that they take it to make anything they want!"
____________________
Creative Design Process
When Jessica and Caroline approach projects, they love to work collaboratively! A fun and in-house activity these two also enjoy doing is friendly branding competitions between them. For instance, if a client asks for a logo design, Jessica and Caroline will design two proofs each in which the business will pick their favourite. Whoseever design is chosen by the client is the winner! This of course does not stop these two from bouncing ideas off one another or giving advice to help out. Moreover, it also creates a fun environment that even the clients love being a part of!
"It really allows for just enough competition to really bring out as much creativity as we both possibly can!"
The two further explained how wonderful it is to have each other as design partners. Working independently for many years prior made them realize how great it is to have one another for projects! As Jessica and Caroline have many different strengths to bring to the table, it makes tackling big projects with diverse components all that much easier.
____________________
A Sense of Community Downtown
Caroline and Jessica explained how wonderful it has been operating downtown as both owners and downtown living residences. Getting to work with downtown local clients themselves, they also love going out and supporting other businesses! Seeing such a synergetic community downtown and being able to engage with everyone has been one of the major pros for these two.
"I feel like Victoria is so locally-minded! everyone wants to support local…It is so nice to see."
____________________
Looking Forward to the Future
"We love being hands-on with our clients…we can both offer them a personal touch and we are both really strong at what we do!"
Both Caroline and Jessica shared that their goal going forward is keeping growing as a small, local, and sustainable business. By working every day to enrich their abilities so that they keep getting better at what they do for their clients is a priority!
____________________
Make sure to check out Design Coast Creative on 1320 Blanshard Street!
Thank you to Caroline and Jessica for being a part of Small Business Month and sharing your voices as beloved downtown Victoria business owners! View our other blog posts for more incredible local business interviews.