Violette Boutique
Welcome to Small Business Month! Through October, you will be introduced to some amazing local downtown Victoria business owners. We interviewed each owner to learn more about their business and what it is like to operate downtown.
Today, meet Erin and Lea of Violette Boutique. Let's read more about what they have to say!
For all things fashionable, co-owners Erin and Lea bring a whole new sense of elegance to downtown Victoria!
Inspired by a wonderful Paris trip these two experienced when Erin was young, they decided to bring the French boutique culture to Victoria. They saw that Victoria at that time was missing this experience and wanted to fill that gap with something special for the public.
After much thought and planning, this mother-daughter duo then decided in 2005 to first open its doors in a small shop to supply jewelry and much more! Sixteen years later, Violette Boutique has now expanded to a space twice the size and evolved into a booming business!
"We never really thought it would become what it is…thriving in a little store on Johnson Street. We are so happy here!"
____________________
Dazzling Local Product Line
While offering an array of well-known brands, Erin and Lea like to think locally first when sourcing their product line. Violette Boutique has evolved through the years by supplying beautifully hand-crafted products created by small independent jewelry designers!
"It is so amazing as a buyer to work with these smaller independent companies because we can build relationships!"
Erin explains that one of the most beneficial aspects of working with these local independent brands is the strong bonds that are created from working together. Combining their efforts and passion for all things jewelry, both parties have a mutual desire to make sure the products do well in-store!
"It is so rewarding seeing a local brand do well and we get to watch it grow over time…and I think people really understand the value of supporting small independent brands and what they contribute to the economy!"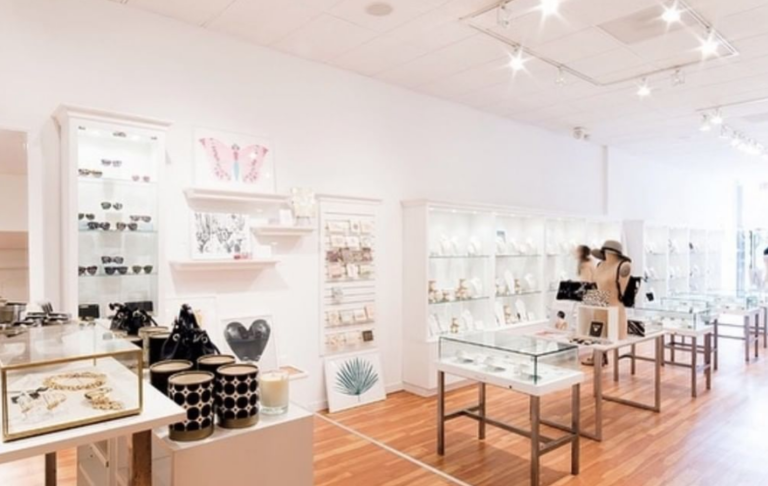 ____________________
Moving Forward after COVID-19
Like every business in Victoria, the hit of the COVID-19 global pandemic shook the downtown core. Erin and Lea took this challenge as an opportunity to explore new avenues such as driving their e-commerce business model. With perseverance, methodical thinking, and lots of creativity, Erin and Lea wanted to ensure they were putting their designers first to show their support throughout the toughest months of the pandemic. Erin also shared that because of their close bonds with these suppliers they were extremely motivated to tackle any obstacles their business was faced with.

"We did not want to be intimidated by this challenge but rather be invigorated and take it on…there are going to be bumps in the road but if we can overcome this, then we can overcome anything!"
____________________
A major boost to help drive business was taking part in the "Downtown Delivers" program created by the DVBA to help businesses operate on a delivery basis. To be able to extend their services through this program meant so much to the co-owners. They wanted to ensure their personal connection to their customers remained strong when in-person services seemed nowhere in sight. With their rigorous work ethic and determination, Erin and Lea were able to bring Violette Boutique out of the pandemic stronger than ever.
____________________
Most Rewarding Part of this Industry?
When asked what the most rewarding part of this industry was, Erin explained being able to share and celebrate a customer's life milestone means the world! Many customers come in to buy jewelry for special occasions such as weddings, birthdays all the way to graduation gifts.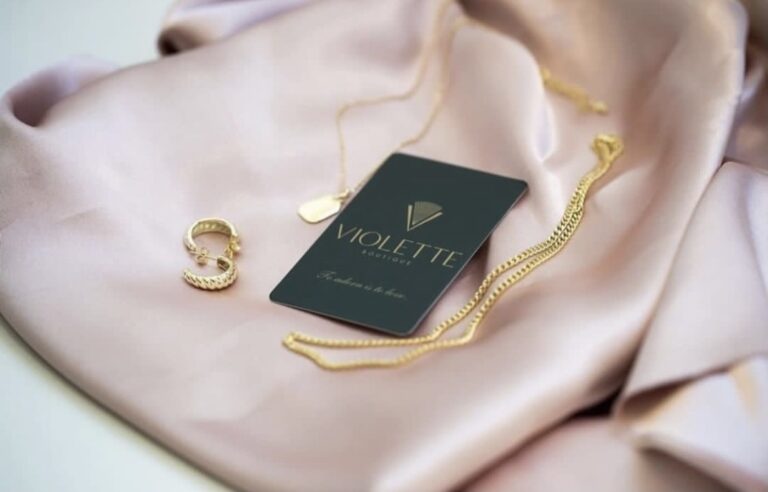 "I love being able to build relationships with our customers during those interactions. it's so rewarding and fun to work and choose something with them that's so special and important that they are basically giving someone to show how much they appreciate them, love them…"
____________________
Sense of Community Downtown Victoria
It is very well-known of the little community that lower Johnson Street offers to visitors. The unique and diverse array of shops allows customers a taste of everything! Erin emphasized how wonderful it was to be a part of this community
"At the end of the day, we all compliment each other…that's a part of the small business community and we are all here to support each other!"
____________________

Make sure to check out Violette Boutique on 560 Johnson Street or shop online at https://www.violetteboutique.com/.
Thank you to Erin and Lea for being a part of Small Business Month and sharing your voices as beloved downtown Victoria business owners! View our other blog posts for more incredible local business interviews.