Crust Bakery
Welcome to Small Business Month! Through October, you will be introduced to some amazing local downtown Victoria business owners. We interviewed each owner to learn more about their business and what it is like to operate downtown.
Today, meet Crystal and Tom Moore of Crust Bakery. Let's read more about what they have to say!
____________________
If you are a local Victorian, Crust Bakery is undoubtedly a staple name that provides downtown Victoria with all its sweet and savoury needs!
This beloved downtown Victoria business opened its doors for the first time in 2013 and has been thriving with an excellent reputation since. Taking their extensive background of fine dining restaurants and the business model that was successfully executed in Australia, Crystal and Tom brought their expertise to Canada.
Crust Bakery offers well-crafted sweet and savoury "finger food", cakes for every occasion, and out-of-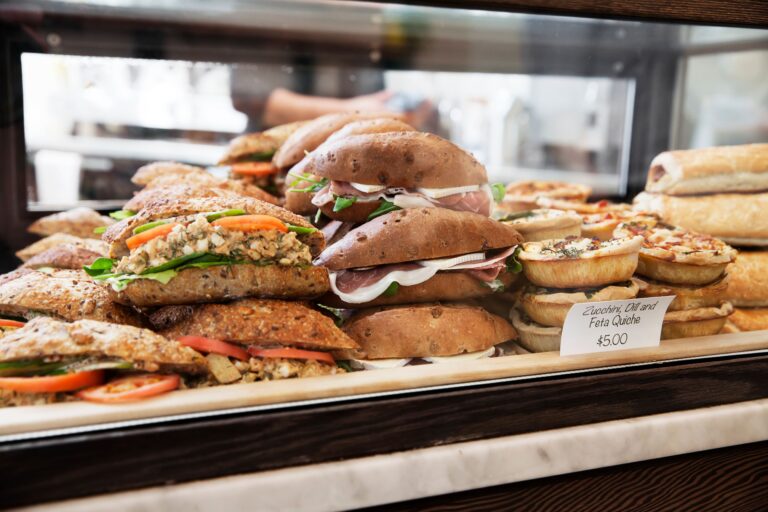 this-world bread options. With a perfect blend of Crystal's outstanding customer service and front-of-house leadership in addition to Tom's cooking know-how, this duo is what drives Crust Bakery to produce mouth-watery eats. 
"We have an eye for detail, and make sure everything is consistent each day which makes a big difference."
____________________
Effects of COVID-19
Like every business in Victoria, the hit of the COVID-19 global pandemic shook the downtown core. With a strong business model, Tom and Crystal took this opportunity to grow Crust Bakery's avenues into deliveries and online ordering apps.
"At the beginning, we worked really hard on our infrastructure to make sure we were projecting and planning for the long-term."
With rigorous effort and a great accounting team, they were able to navigate the government grants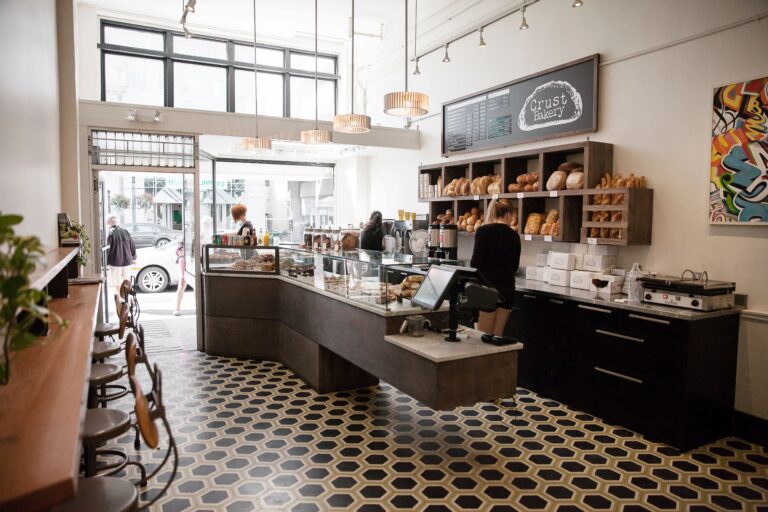 and wage subsidies to support the business. Additionally, Tom and Crystal emphasized the importance of their staff and what it meant to them to keep them safe and in a comfortable work environment first and foremost. They wanted to go the extra mile to ensure their employees were not only protected while working but felt supported by them. With proper COVID regimes in play, Crust Bakery's front-of-house staff played a major role in keeping everyone within the shop safe!
"the Rewarding thing about this industry is having a fantastic team and we both really love coming in and working with them. And they love coming in and working with each other!"
___________________
What are just a few delicious baked goods you ask?
When asked what their top three favourite menu items were they wished everyone could try- their top
recommendation was their signature danishes! Flavours include rosewater, pistachio, lychee, and raspberry. The next recommendation is the classic sausage roll, which is always in popular demand among Crust Bakery customers! Lastly, another trademark bakery item is their bread selections. From an eight-year old sourdough starter to their garlic and rosemary focaccia, they only use the finest ingredients using seasonal and local produce wherever possible to get the best taste.
"I love seeing people happy with what they're eating and coming back every day hooked!"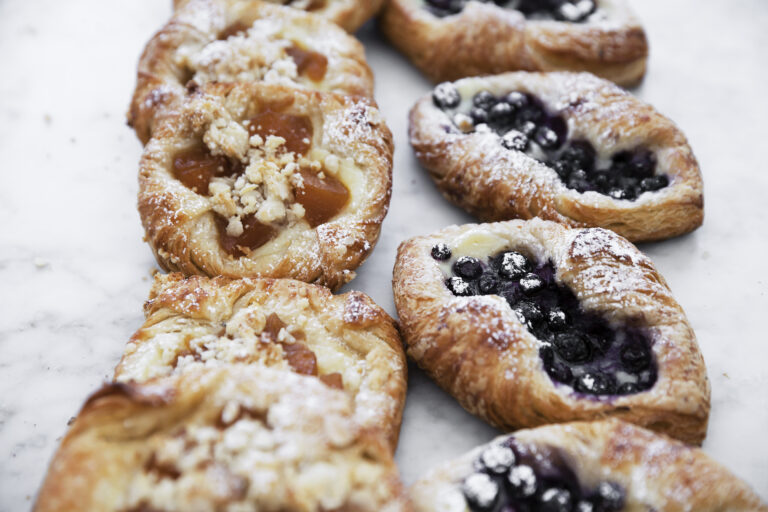 And psst… not only do they have baked treats but the finest coffee as well! Plus, what's a better pairing than a coffee and croissant?
                                     "Customers can count on us to enjoy the same delicious experience every time they come in."
___________________
Sense of Community Downtown Victoria
Both Tom and Crystal raved about the positive downtown environment and their little Fort Street (AKA Bakery Street) community especially. Over the years, they both have built connections with owners along the block and take the time to pop into one another shops. For example, Tom shared that being neighbours to The Dutch Bakery has stemmed a powerful relationship in which they even occasionally share each other's flour and eggs!
___________________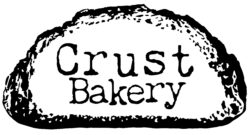 Make sure to check out Crust Bakery on 730 Fort Street and/or contact their personal delivery services via https://www.crustbakery.ca/the-crust-truck.
Thank you to Crystal and Tom Moore for being a part of Small Business Month and sharing your voices as beloved downtown Victoria business owners! View our other blog posts for more incredible local business interviews.