Planning a special Father's Day celebration? With the world slowly reopening, it's a great opportunity to support local businesses and create a memorable day with Dad. We have suggestions from downtown to make this year's Father's Day as awesome as him.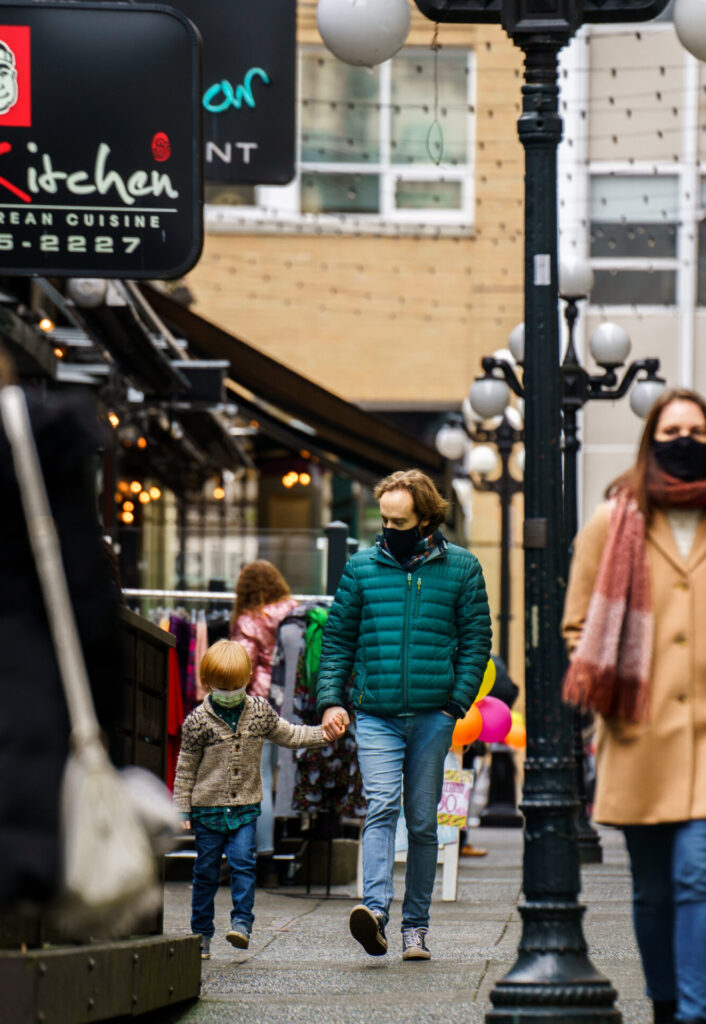 For the Outdoorsy Dad
If yours is the dad who always wants to adventure outdoors, you can find the perfect gift or experience downtown. Chances are, your outdoorsy dad wants to spend Father's Day outside with YOU! So instead of just buying him something, why not plan an outing where he can use his gift? For example, if he's a cyclist, get him a new helmet or biking gloves from Giant Victoria and plan a bike ride to Dallas Road. Or, rent a couple kayaks from Ocean River and enjoy the beautiful weather on the water.
Need more recommendations for where to find something for your outdoorsy dad? Here you go:
For the "Nerdy" Dad
Perhaps your dad prefers the comic book/movie/gamer scene? Here's an idea: why not celebrate Father's Day by challenging yourselves to an escape room at Quest Reality Games?! Or bring him to Board with Friends for an afternoon of milkshakes and board games.
Need more ideas for where to get the perfect gift for your fun-loving dad? Here you go:
For the Sporty Dad
Is your dad the competitive type, always excited to play or watch his favourite sport? Surprise! You can find gifts for him downtown, too! To make it a special day, you could bring him to Peacock Billiards for pool and beer, or watch the UEFA European Championship games at one of the many sports bars downtown!
Not quite what you want for dad's day? Here are more suggestions to find a gift for that sporty papa:
For the Dapper Dad
Maybe your father loves all things style and fashion? If so, bring him downtown for a shopping sesh at one of the many excellent local retailers, like Still Life or Citizen Clothing. Then hit a patio for a snack and good old fashion conversation!
Where else might you find something great for your fashionable father? Try these:
For the Techy Dad
Does your dad fiend after the newest tech or gadgets? Give him a Father's Day to remember by taking him to Infusion Edutainment to try Virtual Reality together! Then counteract that indoor time with lunch on a patio at one of the delicious downtown restaurants.
How about a few more suggestions for where to shop for your tech-loving dad:
For the Workaholic Dad:
Your dad might be the workaholic sort, in which case he probably needs a break! Bring him downtown for a movie at the Cineplex Odeon (since we are allowed to go to the theatre now!) and then wander around downtown to release some stress from your overworked dad.
A few more suggestions for great gifts for your workaholic parent:
Happy Father's Day to all those amazing dads out there!