Vietnamese Food, Anyone?
Are you a fan of Vietnamese food? Do you want to try it for the first time? Well, the restaurants in downtown Victoria are here for you! Whether you're looking for delicious pho, fabulous rice dishes, or amazing Banh Mi, these restaurants are ready to serve you only the best.
Even though we can't travel to Vietnam right now, we can still experience the fantastic flavours of Vietnamese cuisine. Not to mention, also supporting local businesses! What are you waiting for? Let's eat!
Le Petit Saigon
WEBSITE | FACEBOOK | INSTAGRAM
Le Petit Saigon has been serving and delighting Victoria with fantastic Vietnamese cuisine since 1986. They offer a wide selection of delicious traditional Vietnamese, including spring rolls, pho, curry dishes, and so much more! They also have plenty of vegetarian options. With delivery and takeout options, as well as catering services, they welcome you to taste the authentic flavours of Vietnam.
View this post on Instagram
Pho Tru
WEBSITE | FACEBOOK | INSTAGRAM
Pho Tru offers Vietnamese food that is simple and vibrant, casual and fun, fresh and delicious. Their goal is to provide the best food at an affordable price. Some of the best food in Vietnam is sold street side, with small tables and plastic chairs for people to gather and eat. The food is made simply from recipes that have been passed down through generations. That is the dining experience that Pho Tru wishes you to have.
View this post on Instagram
Pho Boi, A Taste of Vietnam
WEBSITE | FACEBOOK | INSTAGRAM
Pho Boi was founded in 2009 by Hoa Boi Nguyen so he could provide for his family and it has been a family business ever since. The shop is vibrant, charming, and full of the traditional culinary treasures of Vietnam. They offer authentic Vietnamese food, using only the best, healthy ingredients. They want to create not only delicious food but also wonderful dining experiences.
View this post on Instagram
Pho Vy
778-433-5950 | FACEBOOK | INSTAGRAM
Pho Vy offers fantastic meals for both aficionados of Vietnamese cuisine and pho beginners. They offer pho bo vien, vermicelli bowls, noodle soups, rice plates, Banh Mi, and more, including a great selection of vegetarian options. You won't want to miss out on anything Pho Vy has on their menu!
View this post on Instagram
Banh Mi Ba Le Victoria
Banh Mi Ba Le Victoria is the place to go for authentic Vietnamese Sandwiches. Some of the fantastic sandwiches to choose from are Vietnamese Sausage, Tofu, Lemongrass Chicken, and their Meatball Special. Recently they added a vegetarian/vegan "Chicken" sandwich to the menu as well. They also offer combos, appetizers, desserts, smoothies, and drinks.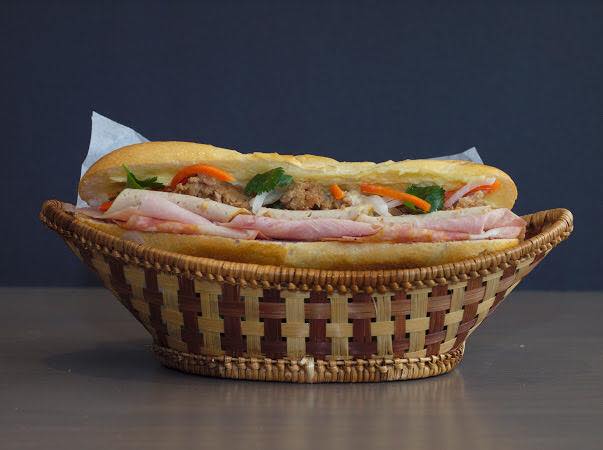 Enjoy your trip through Vietnam and all of its delicious culinary wonders! And don't forget to tag restaurants when you visit! It's a great and easy way to support local businesses!