Hermann's Jazz Club
Hermann's Jazz Club has been delighting audiences for decades and just like so many other such venues, they have struggled to survive and bring music to people during this pandemic. The Executive Director of the Arts On View Society, who runs Hermann's Jazz Club, Nichola Walkden talks about the past, present, and future of the Club, as well as the difficulties of operating right now.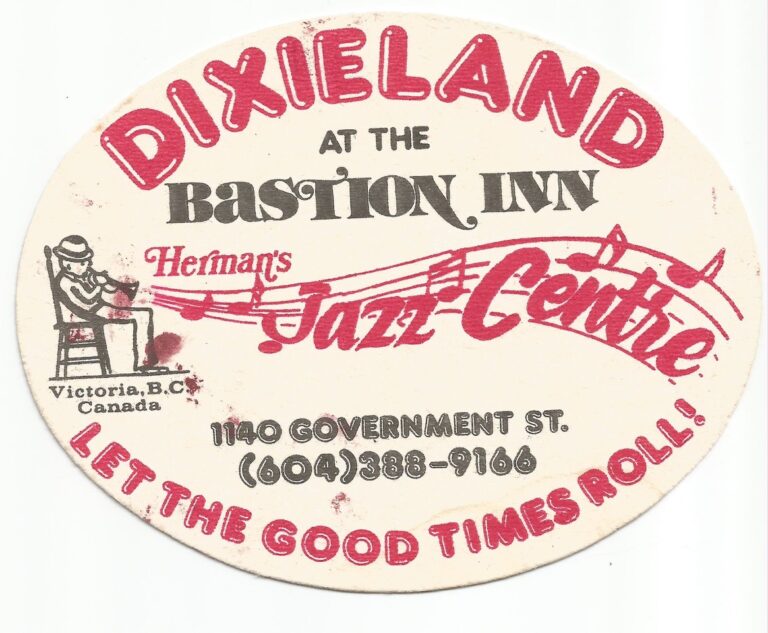 When and how did Hermann's Jazz Club come to be?
Hermann's Jazz Club is celebrating 40 years of live music, with the first show having taken place on February 28th, 1981. At that time, the club went by a different name and was located at the Bastion Inn. They moved to their current location on View Street in 1986.
Nichola attributes the success of the club over the years to "Hermann's love of the guests and a good time, along with his work ethic". To celebrate the 40th year, they are live streaming a special show and releasing an anniversary album featuring artists who performed in 1981 and are still playing there today. It is set to be released on April 30th, which happens to be World Jazz Day.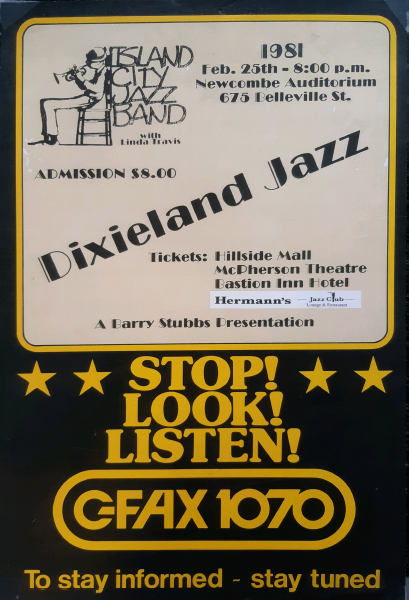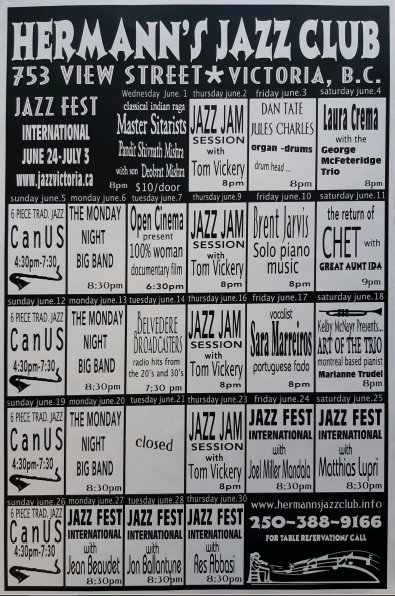 Hermann's is a Jazz Club, what does that mean?
Nichola puts it simply, as "jazz club denotes a room dedicated to music." There's a stage, dance floor, and seating for over 100 guests, all to enjoy the music with its give-and-take and fabulous rhythms. In fact, they are known as one of the best listening rooms in Canada!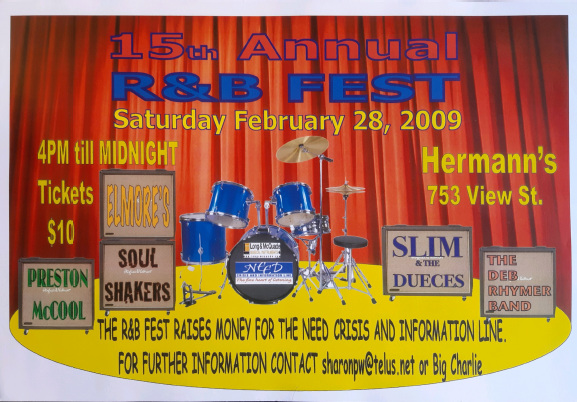 What genres of music might you hear at Hermann's?
In the beginning, it was mostly traditional jazz and while that still continues to be fun and popular, they have also added more styles to what they offer. You might hear Latin beats or the smooth rhythms of the Blues. In a normal year, they host a number of touring artists and musicians as well.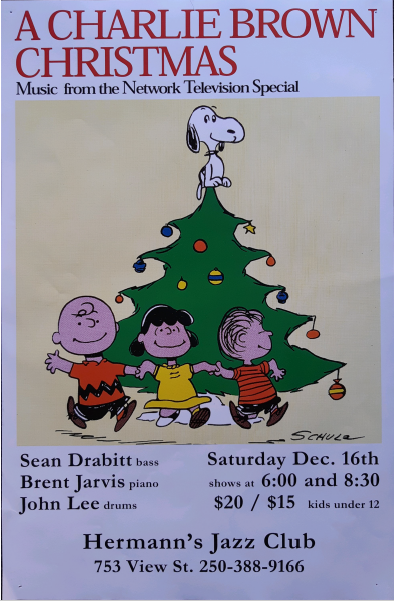 Why do you love jazz music?
"It's spontaneous with rules," Nichola says, "It is a true performance platform. It doesn't matter how many times a group plays together, each performance is unique. It's a musical form that grows by shaking and switching it up. So cool."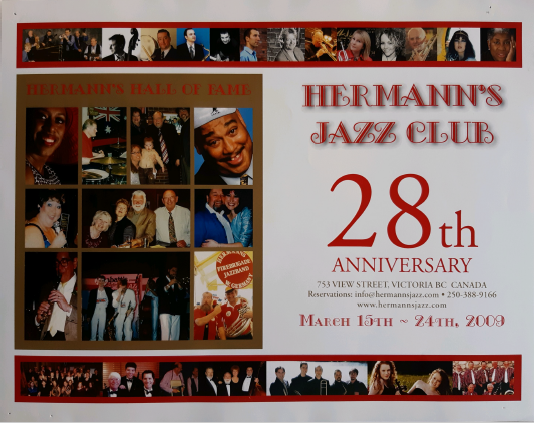 Hermann's has been downtown for so long. What makes it a good location? What's your favourite part of being downtown?
"Traditionally, downtown is where you find the cultural hub of a city. It's a privilege to be a part of that. Tourists can come downtown and be entertained. We are part of that." Nichola has also heard from an unbelievable number of people, especially seniors, that they moved downtown to be a short walk to somewhere and to be able to listen to great music.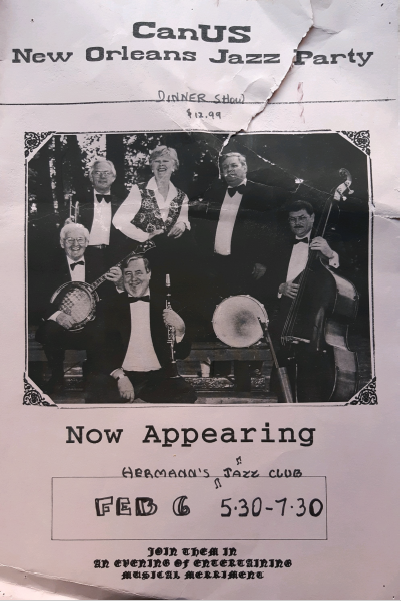 Who are some of the unsung heroes of Hermann's?
Nichola first mentions Tom Vickery, who has been hosting the Tom Vickery Trio and Jazz Jam for 38 years. "He is like Hermann's welcoming committee." Another man who she believes deserves recognition is the talented trombone player, Nick LaRiviere. He encourages fun and music whenever he can, forming multiple community big bands, giving an opportunity for emerging artists to perform, and bringing and teaching music at the Eric Martin Pavilion to help the patients heal.
Then there are the wonderful patrons who have helped support Hermann's for 40 years. They make every show possible. "Our patrons are the best – they are the reason we can do what we do." Everyone who has been to a show at the Club, donated money, or attended any of the parties over the years should feel proud of their contributions!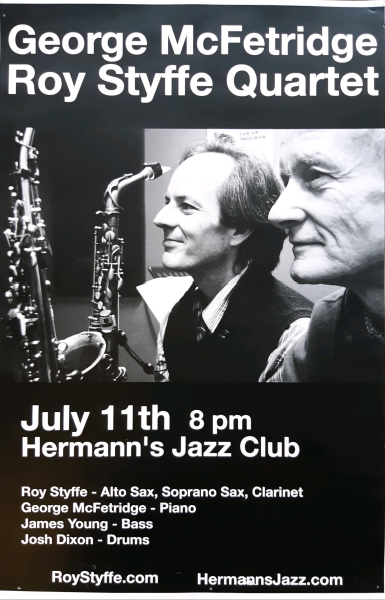 Will the COVID experience change how you operate in the future?
The theatre and music industries have been especially hard-hit by restrictions and social distancing measures because they have had to be closed completely. With no in-person shoes, venues such as Hermann's, have had to find new and different ways to share and perform music. "I think it will change everybody," Nichola says, "and I am not sure yet how that is going to play out."
When we are allowed to return to theatres and music venues, it is sure to feel wonderful, though. Nichola remembers when they re-opened from July to November last year and how happy patrons were to come back. "They were so thankful to have live music back in their lives."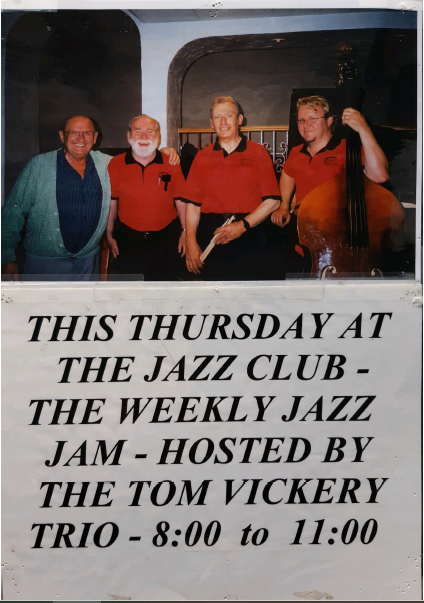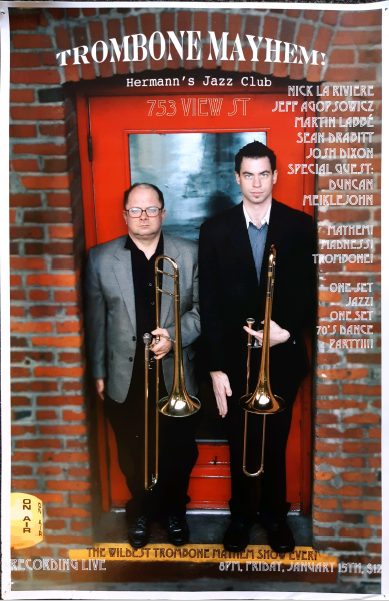 Why are community venues so important?
Hermann's may not be a big venue in a big city, but it is iconic. "After 40 years we serve as a proof of concept that smaller venues are incubators of talent." They allow up-and-coming artists, musicians, and performers, as well as those who are more established, to explore, experiment, and grow in front of a small, attentive, and appreciative audience. "Lots of artists made their start in our room". Many big names in music have played there in their youth, including Michael Kaeshammer, Diana Krall, Nelly Furtado, Bria Skonberg, and Emily Braden.
Community venues have been struggling since long before the pandemic hit. Lots of them aren't coming back after this is over. "It is going to change music in Canada. It's scary." That's why it's so important to support them right now so that when we can come back, we have a place to come back to.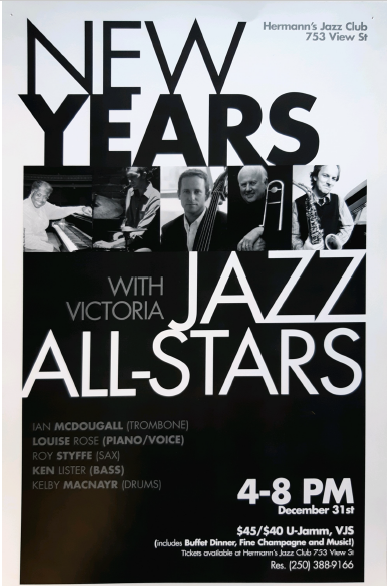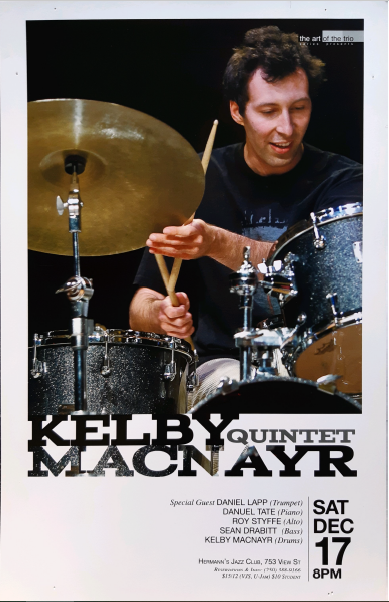 Do you have any advice or ideas to share about how you've been handling COVID restrictions?
"Deep breaths, patience, positive thinking. There seems to be an extraordinary responsibility to survive. Venues across the world have been hit hard. The evolution of music does rely on these spaces (unless you believe in the TikTok future). The future of so much is a stake. Applaud everyone in Victoria in the entertainment business, help them. I guarantee they are all working extra hard because the future is so uncertain."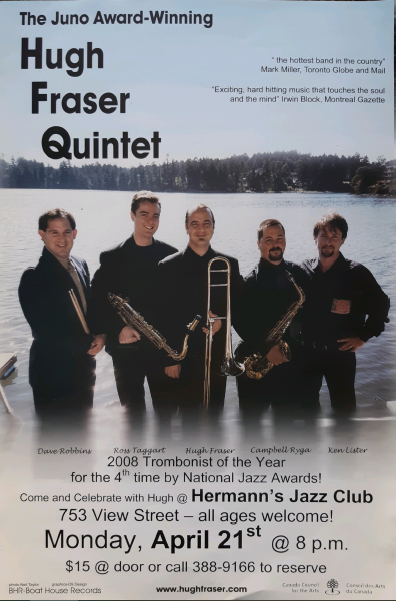 How to find Hermann's Jazz Club:
Hermann's Jazz Club is located at 753 View Street. They can be reached by phone at 250-388-9166 or by email at info@hermannsjazz.com (for general inquiries) and at bookings@hermannsjazz.com (for bookings). You can find them on their website, including show calendar, on Facebook, and on Instagram!