This Puzzling Life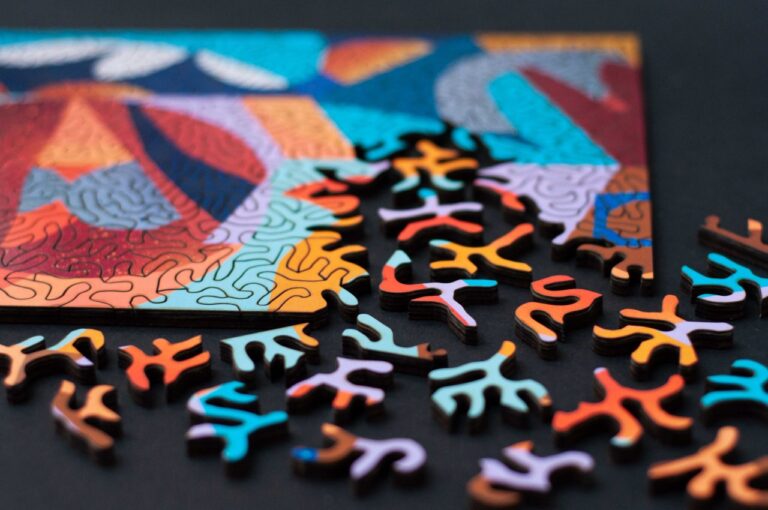 Downtown Victoria creative duo Andrew Azzopardi and Tinka Robev hadn't planned for Puzzle Lab's overnight national success in December 2020. The stunning, algorithm-driven, laser-cut wooden puzzles were intended as a pandemic arts project to "encompass our passion for beautiful aesthetics, computational design, digital fabrication and good old-fashioned analog fun," shares co-founder Tinka Robev. But the minute the word got out, they were swamped.
The two creatives have learned a lot over the past four and a half months since launching the new product line. One of the most surprising is there is no set demographic to puzzlers; they've found Puzzle Lab fans in all age groups and walks of life! The pandemic caused a major boom in demand for puzzles worldwide as people sought at-home activities. They now offer custom puzzles and have been approached to supply durable and sustainable educational puzzles as well as meaningful custom corporate gifts and speaker gifts.
To help support fellow artists impacted by the lack of art shows, festivals and other key showcasing opportunities, Puzzle Lab launched a call for artist submissions. Selected works for puzzles qualified for a one-time payment or ongoing royalties—a solid example of creatives supporting creatives. They received more than 500 submissions from a wide variety of artists across the nation. Local artists included Joanne Thomson, Marie Metaphor, Kay Gallivan, Miki Morita, and the former City of Victoria Artist in Residence (now back in Powell River), Luke Ramsey.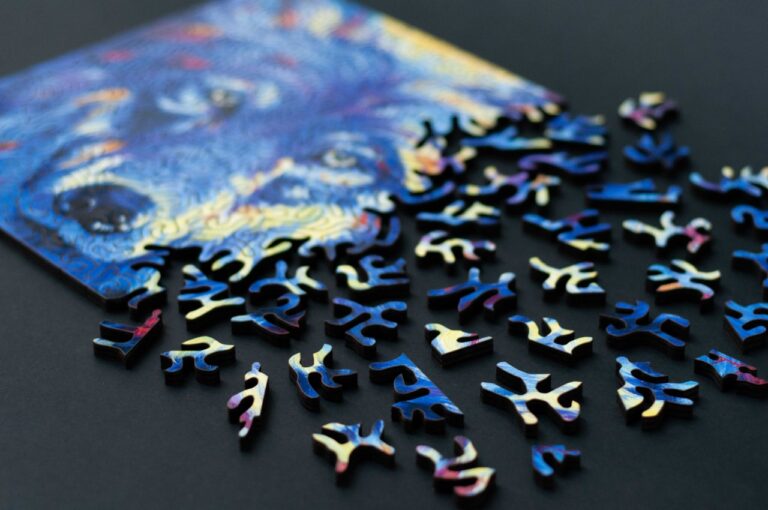 Puzzle Lab's technology draws from Andrew's knowledge of parametric, computational and generative design (practices involving writing custom computer algorithms to generate highly complex geometry) and digital fabrication (using robots like a laser cutter, 3D printer and CNC router to cut those complex shapes). The algorithm for the puzzles is inspired by coral formation. Tinka is the brains and eyes behind the outward-facing identity, aesthetic, and voice of the brand.
Tinka and Andrew met at the University of Waterloo School of Architecture. In 2014, they started dating and moved to Victoria to start Studio Robazzo, a creative multi-disciplinary design agency. They set up shop in a large two-level warehouse space on Douglas St in 2015 and never looked back. "Downtown Victoria is such a breath of fresh air," explains Andrew, "it's so invigorating to live and work in a place where people, by default, support each other. We never could have started the studio the way that we did (low-budget, no connections) back in Toronto, where we're originally from, and we owe a lot to the thriving community-centric ideologies that seem to pervade this beautiful city."
No strangers to entrepreneurial pursuits, in their first year, they created West Coasters, stackable coasters made from locally sourced driftwood. What began as a small, bootstrapped operation ended up selling more than 120,000 locally and internationally. They wound the enterprise down after four years once they realised it no longer aligned with their high-tech direction. In many ways, Puzzle Lab is their next-level West Coaster.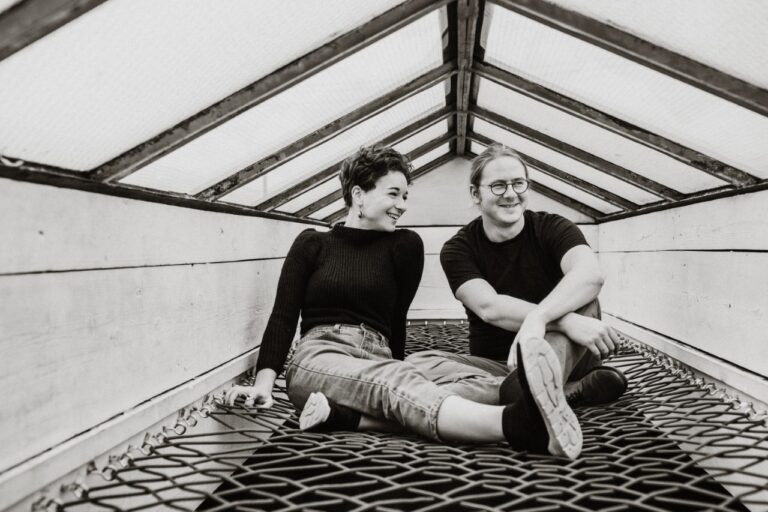 Find Puzzle Lab online: