Buying Less Meat
Buying less meat is one of the biggest and most tangible ways to lower your personal environmental footprint and be more sustainable.
The effects of the Meat Industry:
The environmental effects of the meat industry are vast, considering how much land, food, energy, and water are required to raise animals for food. To give you a concrete example of the climate change effects, the global animal agriculture sector produces more greenhouse gases than all of the world's transportation systems combined.
On land use:
Using land for raising animals is inefficient, given the space needed to feed them all. Feeding someone who has a plant-based diet, aka vegan, takes almost 20 times less land than a meat-eater. It takes up to 10 pounds of grain to produce one pound of meat. In the US, 56 million acres of land are used to feed animals for meat production, whereas, only four million acres are used to supply plants for humans to eat.
On Water use:
Meat production also uses an enormous amount of water. Some of the primary uses are growing crops for animal food, cleaning out factory farms, and giving animals drinking water. To give you an idea, a single milk cow can drink up to 190 litres every day, and that can double in hot weather. It takes almost 2,600 litres of water to produce just 4 litres of milk. To produce 1 pound of beef, the water usage is more than 9,000 litres of water, while producing 1 pound of tofu only requires 925 litres of water. One person eating a plant-based diet can save over 800,000 litres of water every year!
By pollution:
With millions of animals comes a positively huge amount of manure. All of the animals raised for food in the US creates many more times the excrement than does the entire American human population. The animals in factory farms can produce about 500 million tonnes of manure every year, which is often stored in waste "lagoons" or gets sprayed over fields. These lagoons can emit toxic airbourne chemicals, causing inflammatory, immune, irritation, and neurochemical issues for humans. Not to mention, the runoff from manure is one of the leading causes of pollution in rivers and lakes.
on the oceans:
The effects on our oceans are huge too. Commercial fishing methods, such as deep-sea trawling and long-lining, affect the ocean floor, by destroying ecosystems and coral reefs, not counting the thousands of dolphins, turtles, sharks, and others who get caught in their nets. Fish farms often release feces, antibiotics, parasites, and non-native fish into natural environments.
a good way forward:
Even if everyone resolved to eat fewer meat-based meals, limiting their use of meat and reducing the production of the meat industry, these effects would be lessened greatly. Every little bit counts!
Some great downtown businesses to help you eat less meat:
Be Love Restaurant
WEBSITE | FACEBOOK | INSTAGRAM
Be Love is a vegetarian restaurant, offering plant-based organic cuisine to support mind and body health. They use mindfully-sourced and seasonal ingredients to create their fantastic menu. Though the restaurant isn't open for in-person seating right now, they are open for pick-up and online ordering! They have also launched The Variety Store, where you can buy chef-made groceries including condiments, sauces, ferments, pickles, provisions, stocks, soups, breads, and cakes.
View this post on Instagram
Rebar Modern Food
WEBSITE | FACEBOOK | INSTAGRAM
Located in the historic and charming Bastion Square, Rebar Modern Food serves unbelievably tasty vegetarian comfort food. With a varied menu for both lunch and dinner, you will be delighted with your choices. Fresh juices and smoothies, espresso, and desserts made from scratch are also available and fantastic! They have a cookbook full of favourite recipes too if you want to bring the deliciousness home!
View this post on Instagram
Green Cuisine
WEBSITE | FACEBOOK | INSTAGRAM
Green Cuisine is a vegetarian and vegan restaurant, with food made with love for a healthier and happier community. They offer delicious dishes from salads to soups to pizza and beyond. They also serve desserts like Berry Cheesecake and Blueberry Cobbler. Just thirsty? They have a great selection of fresh juices, smoothies, and kombucha!
View this post on Instagram
Virtuous Pie
WEBSITE | FACEBOOK | INSTAGRAM
Virtuous Pie was created to provide delicious food that's good for our bodies and the planet. They serve fabulous fare for fans of pizza, desserts, and ice cream. They also have wonderful offerings for Happy Hour! And all of the deliciousness is plant-based. You won't want to miss out on anything they have to offer!
View this post on Instagram
The Very Good Butchers
WEBSITE | FACEBOOK | INSTAGRAM
The Very Good Butchers are a wonderful all-vegan meat butcher, located in the Victoria Public Market. They sell sausages, burgers, steaks, cheese, and so much more, and it's all made from beans. They believe it's more than possible to make good choices for ourselves and the environment without sacrificing flavour. Don't miss out on any of their delicious offerings!
View this post on Instagram
Lotus Pond Vegetarian Restaurant
Lotus Pond Vegetarian Restaurant has been serving delicious vegan and vegetarian Chinese cuisine for over 20 years. All of their dishes are made of 100% vegetables, with no MSG! They believe that being vegetarian is more than a lifestyle choice, that it is also a way to become more aware of the wellbeing of your own body and mind, as well as of the environment.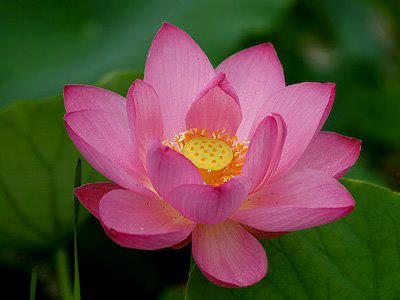 Farm + Field Butchers
WEBSITE | FACEBOOK | INSTAGRAM
Another great thing to do is to buy your meat from a whole animal butcher like Farm + Field Butchers. They sell only the best meat. It's all naturally raised with no antibiotics or hormones, free-range, pastured and fed a biologically appropriate diet. They are also a whole animal butcher, meaning nothing is wasted.
View this post on Instagram
If you want more information on the effects of the meat industry, check out this page on PETA's website!