Frances Grey
Frances Grey is a beautiful clothing store, filled with fashion and style. Run by the wonderful Lara, this shop is a treasure trove you won't want to overlook. They offer a fantastic selection of rocker tees, blouses, dresses, jumpsuits, accessories, home decor, and so much more! They also have an online store.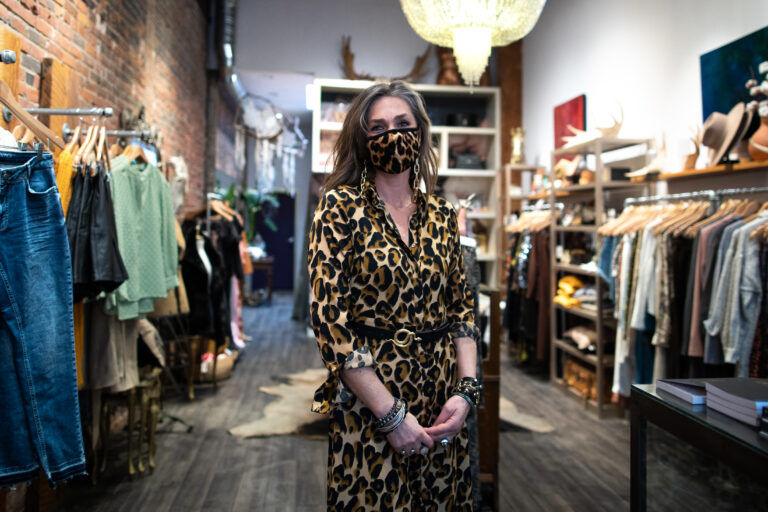 What is your background?
"I have a bachelor's in education and taught elementary & middle school in my early twenties prior to becoming a mom. During University, I started a construction company, Abstract Developments with my ex-husband."
What made you want to open your business?
"I LOVE fashion- or more how clothes can make you feel.  Some of my earliest memories are watching fashion tv and always imagining and dreaming I was the designer who walked out at the end of the show. When my youngest child started school full time, I knew I wanted to pursue my love for fashion.  I had considered going to fashion school in Vancouver for a year,  however, I would have had to sacrifice too much when it came to my children, my first LOVE- being their mom.  So I had this thought, 'why not open my own retail store'.  I wasn't afraid to open my own boutique even though I had zero retail experience.  I enjoy learning new things and following my passion has always felt easy, even when I had zero ideas where or how to start."
For someone who hasn't been in Frances Grey before, what is your business? What makes it special?
"Frances Grey was born out of a love of fashion, and the desire to make all women feel amazing about themselves. I want every woman who walks through my door to feel welcomed and thoroughly intrigued. I take great pleasure and joy in selecting and reworking each and every item for Frances Grey. I draw from eclectic design inspiration and transcending trends where each collection is inherently wearable — often with a little extra flair & edgy vibe. 
Frances Grey feels like it's telling a story, unique giftware to the reworked tees, vintage pieces, and beautifully curated pieces from all over the world – you will find something you love. Frances Grey also has a pretty beautiful shop dog too, Donatella, that many customers pop in to just say hi and get some love."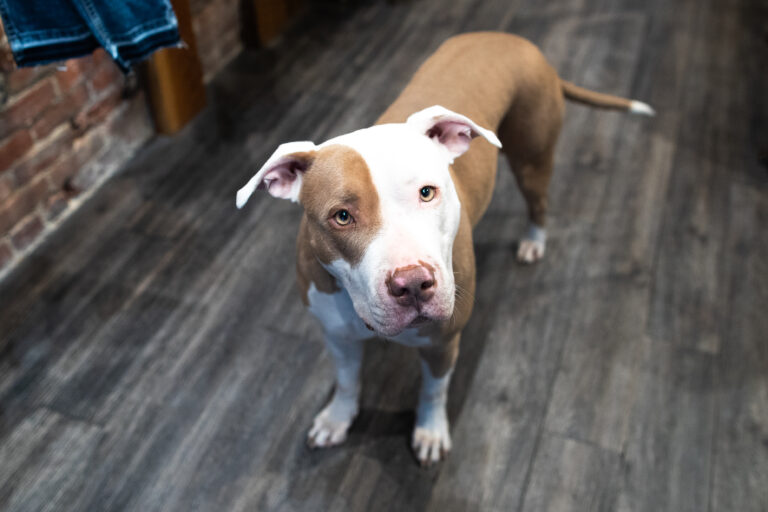 What inspires you?
"My children – they amaze me all the time, even the older they get, I am often so amazed how they see and interact in this world. People inspire me, their stories, how they feel, how they relate to others and the world. I am always seeking to learn and grow but more in regards to energy and feeling than anything else."
Why downtown?
"I was born and raised in Victoria and I think it's a beautiful city. I have so many childhood memories exploring and shopping downtown. I wouldn't want Frances Grey to be anywhere but downtown. I love how small and yet diverse the downtown community is. It's the hub."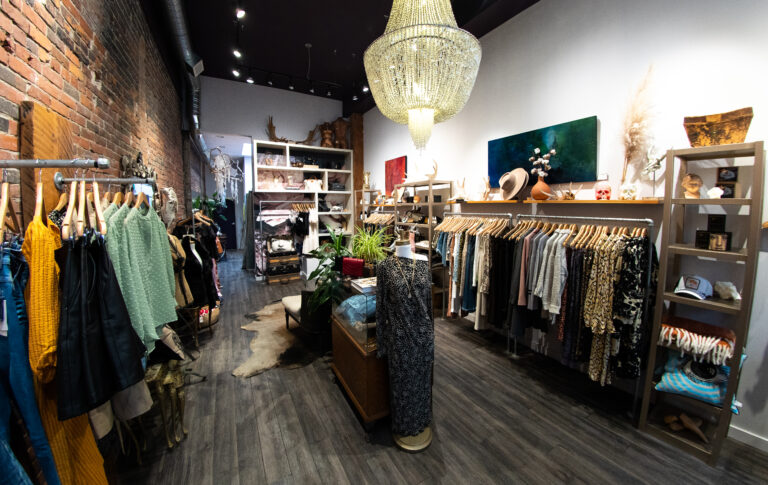 What advice would you give to someone who wants to open a business? What would you have liked to have known before you opened yours?
"My advice is to follow your dreams and passion— just one step at a time. It's ok if you don't know much about the business, I knew nothing about retail but I had an idea and a big desire to open my own store. I asked so many questions, found amazing mentors, and truly just didn't stop even when the fear felt suffocating. Starting anything new is always filled with so much unknown and often feels very scary but I believe anyone can follow their dreams and start their own business. Opening Frances Grey has taught me how to keep moving forward, staying open even when filled with fear. Being surrounded by people who believe in you and having amazing mentors who support you through the journey has been so important."
How to find Frances Grey:
Frances Grey is located at 574 Yates Street, just below Government Street. They can be reached by email at shop@francesgrey.com or by phone at 250-590-2393. Don't forget to check out their online store on their website! You can also find them on Facebook and Instagram!