Wed, Dec 18, 7:00 PM
Hundreds of audience member voices join together as a choir inside the beautiful Alix Goolden Hall for our 21st sing-along rendition of Handel's most famous oratorio, led by Music Director, Brian Wismath.
Featuring the incredible vocal talents of:
Anne van der Sloot, soprano
Ciara Gallagher, mezzo
Jan van der Hooft, tenor
Nathan McDonald, bass
The Civic Orchestra of Victoria has some vocal scores to lend to the Chorus during performance (donations are greatly appreciated). If you have your own score, please bring it with you. They are available for purchase at local music shops, including Long & McQuade Victoria.
Alix Golden Hall, 907b Pandora Avenue $9-$19.99
Thurs Dec 19, 6:00 PM and 9:00 PM
Fri Dec 20, 6:00 PM and 9:00 PM
A jazz bass player for over 20 years, Sean Drabitt is justly known as a classic jazz bassist and is highly sought after by the local jazz scene. One of Drabitt's more unique projects is his tribute to Jaco Pastorious, the supremely funky bass virtuoso. Sean is presenting an afternoon of Jaco's music with an a outstanding group of local jazz musicians.
Hermann's Jazz Club, 753 View Street $20/ $15 kids under 12
Thu Dec 19, 6:00 PM – 9:00 PM 
Resistance Rising Choir in partnership with Love Music Hate Racism
Talkin'bout the Heart Things will feature music, poetry and talks that shine a light on some very important issues that can be 'hard' to talk about but are also close to the 'heart'.
Please join us in holding sacred space to bring to light topics of a sensitive nature such as indigenous child apprehension policies, the Missing and Murdered Indigenous Women of Canada, sexualized violence and the destruction of our environment through ongoing colonial violence. This will be a very warm-hearted event full of care and possibility for greater healing, deeper relationship and levity through music, poetry and community. 
For accessibility information for the VEC please visit this link
Victoria Event Centre, 1415 Broad Street $20 For tickets
Fri Dec 20, 5:00 PM – 11:59 PM
With the generous support of the the folks at the Rubber Boot Club, the Odd Fellows Lodges of Victoria will be holding our Christmas Social at their location on Store St. The Openers are Ty Harvey with Columbia #2's own Dallin Paul, and headline act will be DJ BELLYFISH! There will even be some complimentary snacks thrown in too.
All proceeds will be split between two of our major fund raising events, the Charity Disc Golf 2020 and the Summer Tonne of Love. So please join us to hoist a glass of Christmas Cheer!
The Rubber Boot Club, 1605 Store Street $20 at the door 
Friday Dec 20, 26, 30 7:00 PM – 10:15 PM (19+)
Friday Dec 27 2:00 pm (19+) 
All-ages dates: Sunday December 15, 20 2:00 pm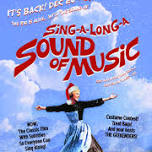 A tuneful, heartwarming story, based on the real life story of the Von Trapp Family singers, one of the world's best-known concert groups in the era immediately preceding World War II. 
The Vic Theatre, 808 Douglas St. $11.43 (no membership required) 
2 pieces of ID will be required for entry of 19+ screenings. One must be Government issued with a photo and birth date – yellow replacement ID paper does not count for photo ID
Fri Dec 20, 7:30 PM – 11:00 PM
Sat, Dec 21, 2:00 PM and 7:30 PM 
The VCM is proud to present: Daniel Lapp's 16th Annual HOME FOR CHRISTMAS Concerts
Featuring:
– THE SWINGIN' SHEPHERDS
– THE SHINY HORN'AMENTS
– THE JOY OF LIFE CHOIR
– FOLKESTRA
– BC FIDDLE ORCHESTRA …& MORE!
Alix Goolden Performance Hall, 907 Pandora Ave $12 – $23
Saturday, December 21 then every Saturday in December from 11:00 am – 3:00 pm and Sunday 12:00 PM – 4:00 PM 
Two quartets of highly trained carollers circulate throughout downtown on Saturdays and Sundays. At 1:30pm, the two groups will meet to perform in 8-part harmony and to lead sing-a-longs of favourite carols. On Saturdays they will meet up outside The Bay Centre – on the Fort Street side of the building next to the Starbucks. On Sundays (December 15, and 22) they will meet at Market Square.
Sat Dec 21, 7:30 PM – 10:30 PM
Sun Dec 22, 7:30 PM – 10:30 PM
It's that time a year again when Maureen will bring her mix of Christmas and Non-Christmas music to Hermann's Jazz Club, with two dates to choose from: December 21st or 22nd! Joining her will be Karel Roessingh, Joey Smith, Damian Graham and Bryn Badel
Doors open at 5:30 PM for dinner Show starts at 7:30 PM
Hermann's Jazz Club, 753 View Street advance tickets $30 at the door $35
Tue Dec 24, 8:00 PM – 11:00 PM
Join us for a Hanukkah Speakeasy on December 24th. There will be live swing jazz with the Capital City Syncopators, silent film clips, and of course some great cocktails and ambiance! We'll also be lighting a Menorah, and have dreidels to play. Bring your friends for a jolly good time.
Victoria Event Centre, 1415 Broad Street $10 at the door and include a free drink ticket [if you know the password – stay tuned!]
Lights of Wonder is nearly here!!! Details on performances, vendors and more, visit Lights of Wonder. 
Keep up to date on what's happening over the season downtown with the Holiday Guide!