Mon Dec 9, 7:00pm – 10:00pm

Victoria Children's Choir Classical Christmas Concert
Seeking Refuge 
Seeking Refuge is a moving new perspective on the nativity story. It evokes the struggle of Mary, Joseph, and Baby Jesus as refugees travelling in a strange land, seeking the protection and kindness of strangers. 
The story will be enriched by children's voices soaring into the high vaults of the Cathedral.
Christ Church Cathedral, 930 Burdett Avenue $20
Tue Dec 10, 8:00pm – 10:00pm
This evening of music features the Best Coast Big Band performing A White Christmas!
The Best Coast Big Band is a recent all-ages addition to the Victoria music scene, having just been created in 2017! However, we are not newbies to this swanky genre. Everyone is welcome as long as you show up with your instrument, enthusiasm, and of course a big smile!
Hermann's Jazz Club, 753 View Street $15/$10
Wed Dec 11, 7:00pm – 9:00pm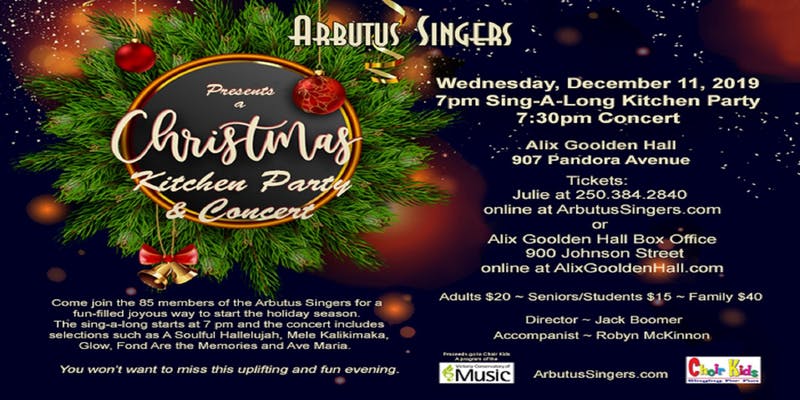 The Arbutus Singers is a community choir that was formed in 1998. Over the last 22 years, they have been singing and supporting organizations and local charities to raise money. They perform an array of songs, from Ave Maria to Hawaiian Mele Kalikimaka from Can You Feel the Love Tonight to A Soulful Hallelujah. Proceeds will go the ChoirKids Program at the Victoria Conservatory of Music.
Alix Goolden Performance Hall, 907 Pandora Ave $10-$20
Thu Dec 12 and 19, 5:00 PM – 8:00 PM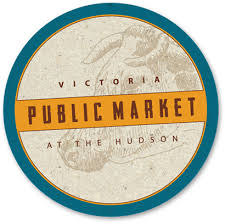 Enjoy live music as you wander the market, eat tasty snacks and meals, take in a workshop and sip mulled apple cider, beer or wine. All permanent vendors will be open, as well as lots of local artisans. 
Victoria Public Market at the Hudson, #6, 1701 Douglas Street 
Friday Dec 13, 6:00 PM 
and Saturday December 14 2:00 PM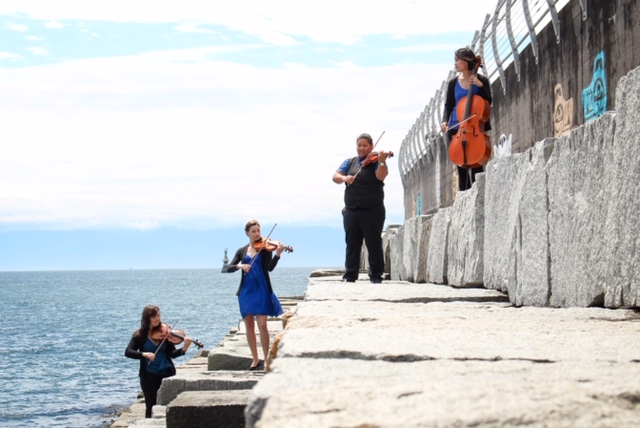 Celebrate the holiday season with musical flair! Join the Breakwater Quartet for a performance of holiday classics at Russell Books.
747 Fort Street
Fri Dec 13, 6:30 PM – 9:00 PM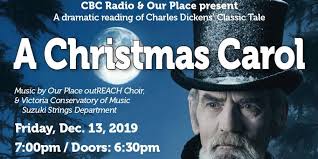 CBC Radio and Our Place present this dramatic reading on December 13. Students from the Suzuki School at the Victoria Conservatory of Music will be playing as people arrive. At 7 pm, each CBC personality takes a turn reading a stave from A Christmas Carol. Between each reading, the Our Place outREACH choir will have a Christmas Carol sing-a-long with the audience. All for Our Place.
First Met United, 932 Balmoral Road By donation $1+
Friday Dec 13, 14, 20, 26, 30 7:00 PM – 10:15 PM (19+)
Friday Dec 27 2:00 pm (19+) 
All-ages dates: Sunday December 15, 20 2:00 pm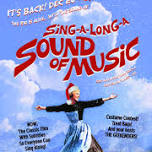 A tuneful, heartwarming story, based on the real life story of the Von Trapp Family singers, one of the world's best-known concert groups in the era immediately preceding World War II. 
The Vic Theatre, 808 Douglas St. $11.43 (no membership required) 
2 pieces of ID will be required for entry of 19+ screenings. One must be Government issued with a photo and birth date – yellow replacement ID paper does not count for photo ID
Saturday, December 14 then every Saturday in December from 11:00 am – 3:00 pm and Sunday 12:00 PM – 4:00 PM 
Two quartets of highly trained carollers circulate throughout downtown on Saturdays and Sundays. At 1:30pm, the two groups will meet to perform in 8-part harmony and to lead sing-a-longs of favourite carols. On Saturdays they will meet up outside The Bay Centre – on the Fort Street side of the building next to the Starbucks. On Sundays (December 15, and 22) they will meet at Market Square.
Sat Dec 14, 1:00 PM – 3:00 PM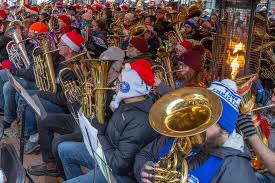 Tuba Christmas Victoria presents the 41st annual gathering of more than 100 tuba and euphonium players from across the region. Tubist and University of Victoria instructor Paul Beauchesne will lead the ensemble in one of Victoria's favourite holiday traditions.
Donations will be accepted for the Times Colonist Christmas Fund.
Market Square, 560 Johnson Street 
Sat Dec 14, 3:00 PM and 7:00 PM and Sunday Dec 15, 3:00 PM
The 13th Yellowpoint Christmas Spectacular is a celebration of music, dance, lights and decorations and includes musical medleys of well known songs by Billy Joel, Ray Charles and Aretha Franklin, a nostalgic war time set, a Broadway medley of Singin' in the Rain songs, a Celtic set, music from Amelie, Bing Crosby's classic 'White Christmas' as well as many more classical hits and Christmas favourites.
McPherson Playhouse, #3 Centennial Square  Tickets start at $47.00 ($39 students)*
Sun Dec 15, 7:30 PM – 10:30 PM 

Featuring The R&B Kingpins
The R&B Kingpins were born in the year 2000 when veteran bassist Jack Lavin, founding member of Powder Blues, approached his friend Hank Lionhart aka Uncle Wiggly to see if he wanted to form a band performing some classic but not overplayed R&B. Hank was enthusiastic about the project and before long this band had 2 CDs under their belt, many original songs penned in the '60s R&B style, and were performing in all the best Vancouver venues. This high powered group went into 'hibernation' when Hank was forced to move to Edmonton in 2007. In 2014 Lionhart relocated to Victoria where he'd lived in the '70s, to resurrect his Uncle Wiggly and the Hot Shoes Blues Band which had performed to great critical acclaim for many years. Meanwhile, Lavin and 'Pins guitarist Steve Cross, formerly of Edmonton band Privilege, also relocated to Victoria and it was just a matter of time before the R&B Kingpins were reborn on Vancouver Island. With ace session drummer Ross Hall's driving beat, original Kingpins member Steve Ranta tickling the ivories and a horn section most often featuring Paul Wainwright and Dave 'Duck' Rowse on tenor and baritone saxes these guys are a driving force to be reckoned with. Known as an ultimate dance band the reunited R&B Kingpins are performing their Bluesy soulful take on this genre and generating quite a large and loyal following.
Hermann's Jazz Club, 753 View Street $20 advance/ $25 Door
Enjoy!
Keep up to date on what's happening over the season downtown with the Holiday Guide!