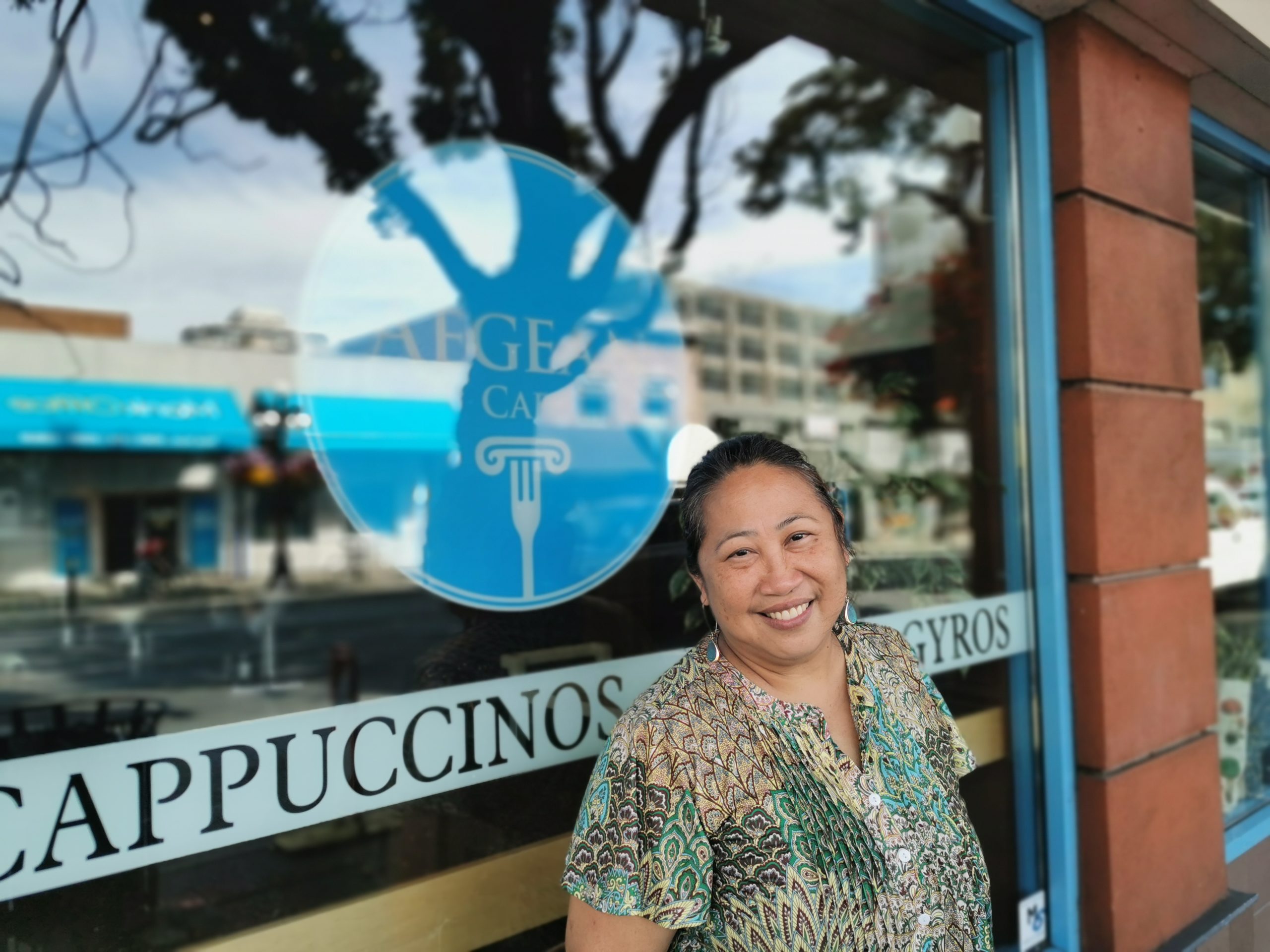 "I love the people. I've seen their children grow up and go through different stages of life. It's just like a family."
Tess taught herself to cook at the public library. She took over the Aegean Café after moving to Victoria in 1996 because if you wanted work at that time you had to make it for yourself. Although her own background is not Greek, the Aegean Café was an excellent business decision for her. Over the years, Tess has watched Victoria change and grow but her customer base has continued to thrive. Her philosophy is that her customers are her bosses and it's her job to make sure that every time they come through the door they get good food and good service.
Like many small businesses downtown, the Aegean Café prospers because of the supportive community. For Tess, her customers and business neighbours are part of her downtown family.
—
—
Find Aegean Cafe on Fort Street.