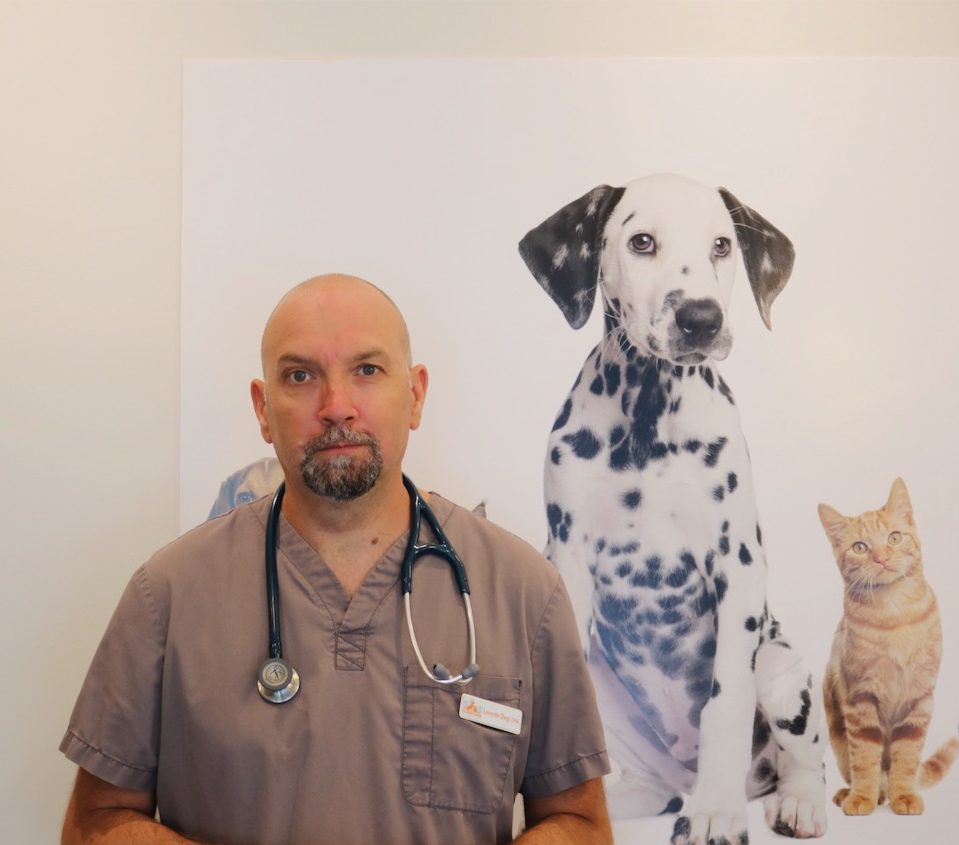 "My biggest inspiration comes from my patients. From the cats and the dogs that need help. We are a full-service clinic and the only veterinary facility located downtown."
Dr Degi came to Victoria 10 years ago from Romania. He realized that downtown Victoria was in need of a veterinary clinic and opened his business 8 years ago. A full-service facility, the Downtown Veterinary Clinic has a lab, x-ray and ultrasound, surgery, and dental. That's not all, for Dr Degi the clinic is about care from the heart. As a pet owner himself, Dr Degi cares for his patients with the same devotion that he would show his own pets. He and his staff are grateful that their clients continue to trust in the dedication to quality service that the clinic offers. The clinic is devoted exclusively to cats and dogs.
Most clients find the clinic through word of mouth. The downtown Victoria community is constantly growing which has allowed the clinic to grow as well. Living and working downtown connects Dr Degi to the city as a whole; he particularly enjoys not being dependent on a car to navigate the core.
—
—
Find the Downtown victoria vet clinic on Caledonia ave.