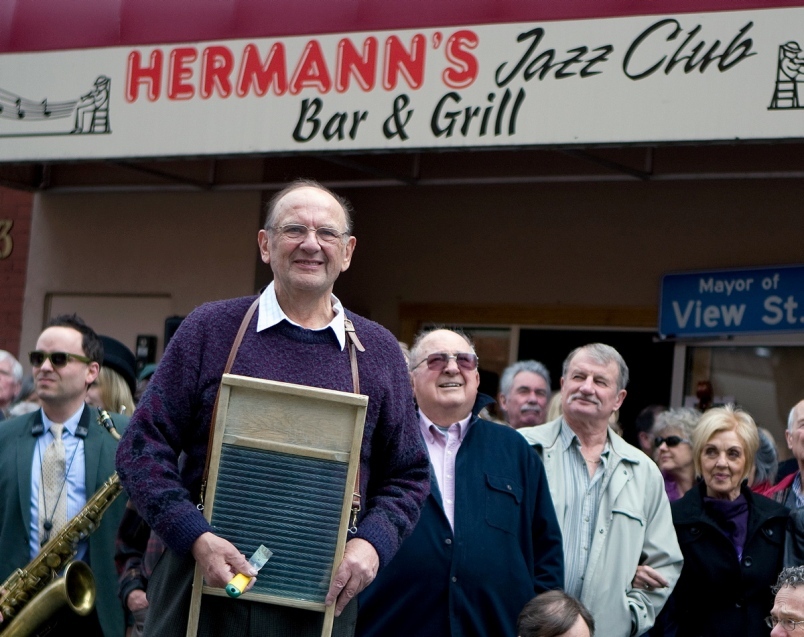 Image from Times Colonist, 2009.
"It's a very heartfelt business here. Thousands of people want this to continue. It's a really good feeling."
Hermann's is the oldest jazz club in Canada. It has seen many changes over the years but the community and dedicated staff have worked hard to ensure that the club stays open. It is one of the few places in Victoria where people of all ages are welcome to the club and to the stage. This centre of the community is Hermann's legacy.
Nichola is the Executive Director of the non-profit society that oversees Hermann's Jazz Club and the View Social. She has been working with the club for twenty years, which is actually a short history compared to some of the regulars and musicians who remember the opening in 1986. Nichola is inspired by the downtown community that continues to support the club. Hermann's is a hub of musical talent. Performers are drawn from all over the world, but amateur artists are also welcome to experience the stage through the U-Jams program.
—
—
Find Hermann's Jazz club on View street.