As the weather starts to mellow and the sweaters and boots move a little closer to the front of the closet, Victoria's festivals don't wind down, they just move inside.
The Victoria International Wine Festival takes place at Parkside Hotel & Spa September 20-22. With more than 300 wines from 17 countries, there's something for the keen-to-learn crew and the most robust of oenophiles. One of the goals of this festival is to introduce wines that are not only delicious but also accessible for all budgets. Worried about forgetting the name of an incredible wine you simply must have again? Don't worry. There's going to be a pop-up shop onsite (thank you, Everything Wine) so you can take home your top tastes.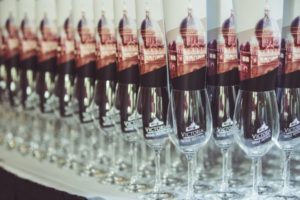 Germany, the featured country this year, is known for Riesling, a white grape that originated in the Rhine region and Gewurztraminer, an aromatic grape variety known for its sweetness. But they also produce Pinot Blanc, PInot Gris and Pinot Noir, all of which you can sample at the festival.
"German wines are precise, made clean, complex, delicious and misunderstood."
-Stuart Brown, Sommelier, Sommelier Teacher, Consultant and Director of Operations, Boom + Batten (opening later this year.)
Want to enjoy and learn with more than your tastebuds? VIWF 2018 offers a number of seminars, including a Refresh on Rosé, The Story of Wine and a master seminar on the Wines of Germany (sold out).
Or maybe local wines are more your thing. VIWF 2018 has you covered from Unsworth to Haywire, from Quail's Gate  to Narrative and much more. Sport your smart casuals, grab a quick bite to eat before you go, and enjoy a few days of sumptuous flavours, light to bold, delicate to spicy. The festival accepts cash or credit cards. 
"Victoria International is becoming Victoria's premier international wine festival, with a fantastic bubble event to launch the festival. It really shows the level of quality that Vancouver Island wine producers have risen to."
-Mark Wachtin, Owner and Founder, Storied Wines & Spirits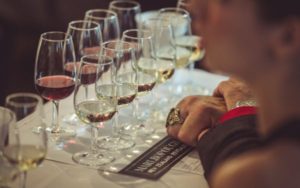 There's always something going on in downtown VIctoria. It's always a pleasure to experience a world of tastes in the company of experts, aficianodos and your friends.
Downtown Victoria wine and liquor stores:
Beer & Liquor Store Swans Hotel
Swiftsure Liquor Beer & Wine Store