Orca Spirit Adventures founder John Douglas was instrumental in building the whale watching industry in the region, launching the first covered vessel operation in Victoria, BC almost 30 years ago, and helping to create the original responsible whale watching guidelines designed to prevent whale harassment and injury.
With more boats, capacity, and departure options than any other organization in the region, Orca Spirit Adventures is the whale watching, private charter, and marine transport provider of choice to tourists, school groups, tour operators, and commercial organizations alike. The group also designs one-of-a-kind events on the water – including wedding receptions, family reunions, corporate celebrations, and other special occasions for guest lists of 12 to 200 people.
The Orca Spirit crew lives, breathes, and thrives on respecting the environment, along with having fun on the water.
They are passionate about creating extraordinary experiences for guests from around the globe, keeping them safe, and educating them along the way. As continuous innovators in one of the largest tourist attraction in greater Victoria, Orca Spirit Adventures sets the industry standard for eco-tourism in the region. Focused on environmental stewardship, aboriginal engagement, and wildlife education, the team never lost sight of their responsibility to the natural habitat as their crew, fleet, and services expanded.
Orca Spirit has been offering carbon-neutral tours since 2013 with Vancouver-based Offsetters. The carbon offset project that Orca Spirit Adventures have selected to support is the Great Bear Rainforest Project—the first carbon project in North America on traditional territory with unextinguished aboriginal right and title.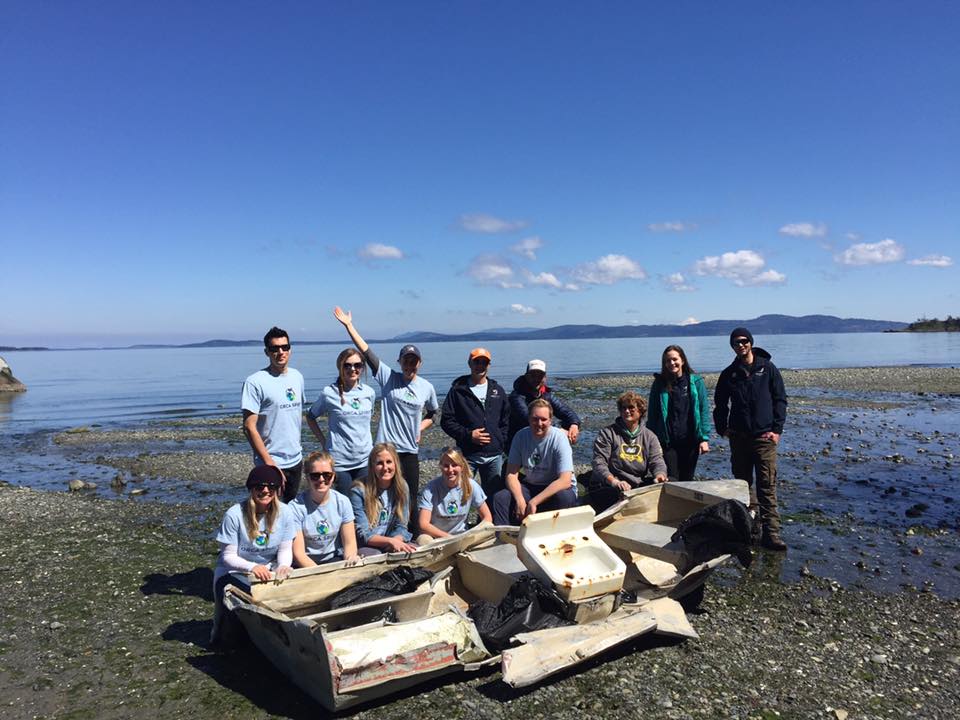 Since June 1st, 2015, Orca Spirit Adventures and the Pacific Salmon Foundation have worked together to take action to protect the coastal marine habitat. This project is intended to increase the population of wild Coho and Chinook salmon in the Salish Sea. Chinook are a favourite food source for the Southern Resident Killer Whale Community. Since this partnership began, Orca Spirit has donated $27,000 (and counting) to this cause.
Orca Spirit believes that change starts from within and developed a 'Green Management Plan' to guide every
facet of the organization from the ground up, and encourage every team member to demonstrate a sincere commitment to a sustainable future. The plan focuses on seven areas, including:
Waste reduction
Greening the cleaning processes
Conscious purchasing
Green transportation
Conservation & sustainability
Reducing energy consumption
Monitoring and measuring each initiative to drive perpetual improvement