Last year, the DVBA launched the first Pumpkin Pursuit where community members voted for their favourite pumpkins at 317 participating businesses! It was so successful, we are doing it again from October 29-31.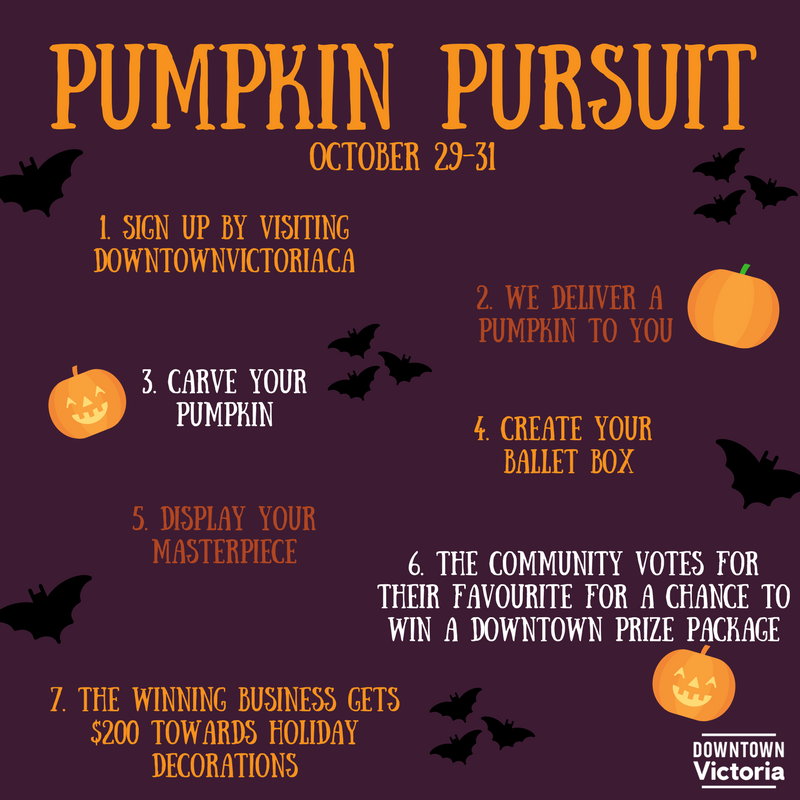 How Downtown Businesses can get involved:
Downtown businesses opt in.

The DVBA will create and distribute a map of all participating pumpkin locations

The DVBA will deliver a pumpkin, maps, and ballots to your business

Businesses carve a pumpkin and create a ballot box

Businesses display their masterpieces in their business from Oct 29-31

Participating businesses are encouraged to offer Trick or Treating on October 30, and October 31 between 3:30pm and 6pm.

Community members vote for their favourites for a chance to win a downtown prize package (more information to come)

The winning business gets $200 to put towards holiday decorations.
If you are a downtown business, SIGN UP TODAY!
Congratulations again to last year's business winner of the Pumpkin Pursuit, Dolce Vita. 
Community members, when the Pumpkin Pursuit begins, pick up your map & go find your favourite pumpkin. Vote for your favourite at any participating business and you could win an awesome Downtown Victoria prize pack. And, don't forget to bring the little ones down for Trick or Treating on Oct 30 & 31. More details to come soon!
Some of last year's pumpkins: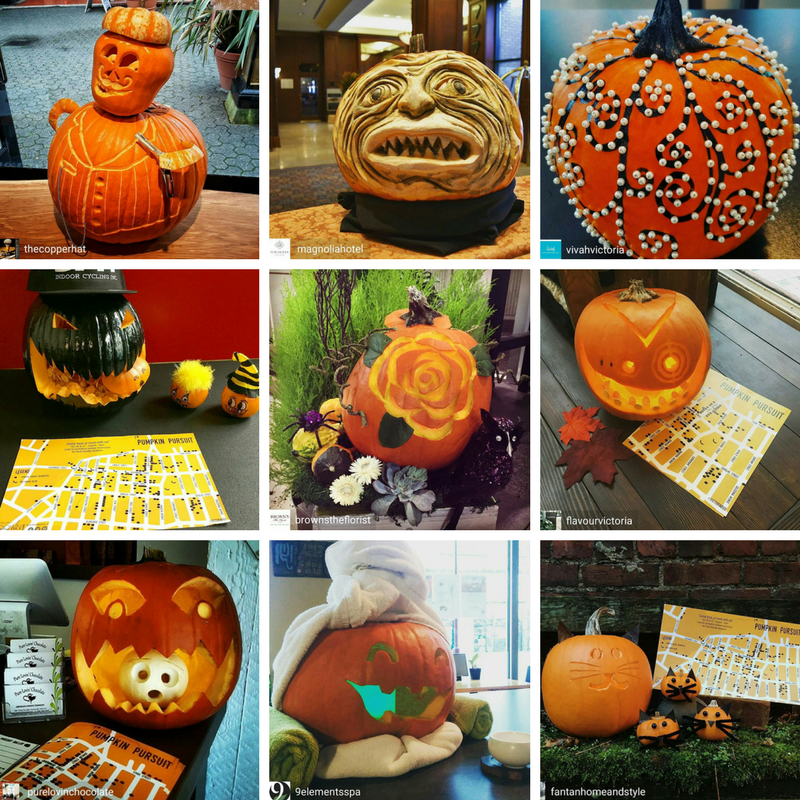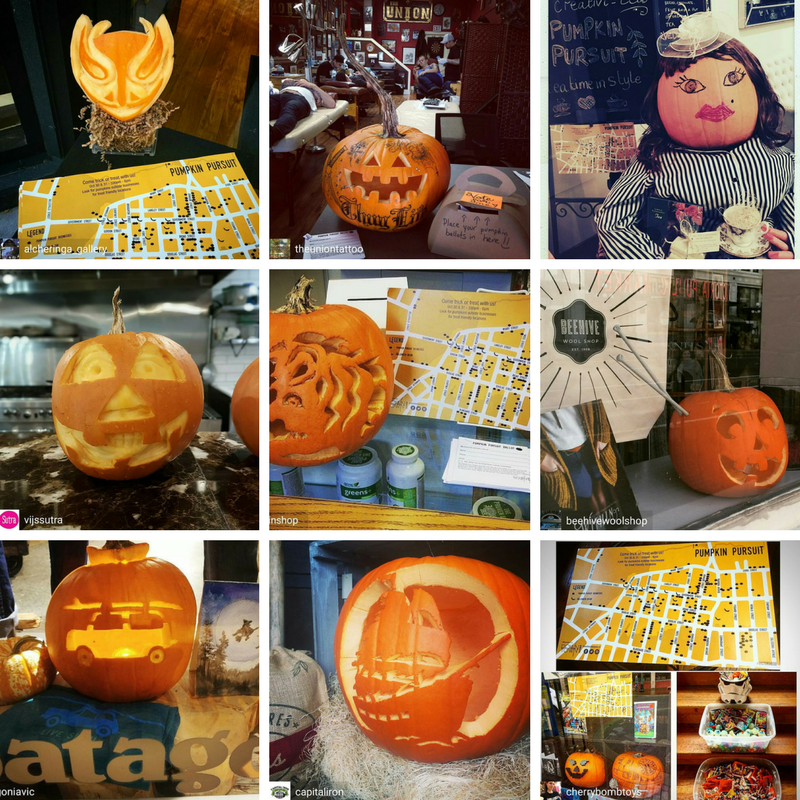 For more information about the Pumpkin Pursuit, please contact Ian Piears at 250-940-2199 or ian@dvba.cldevs.org.