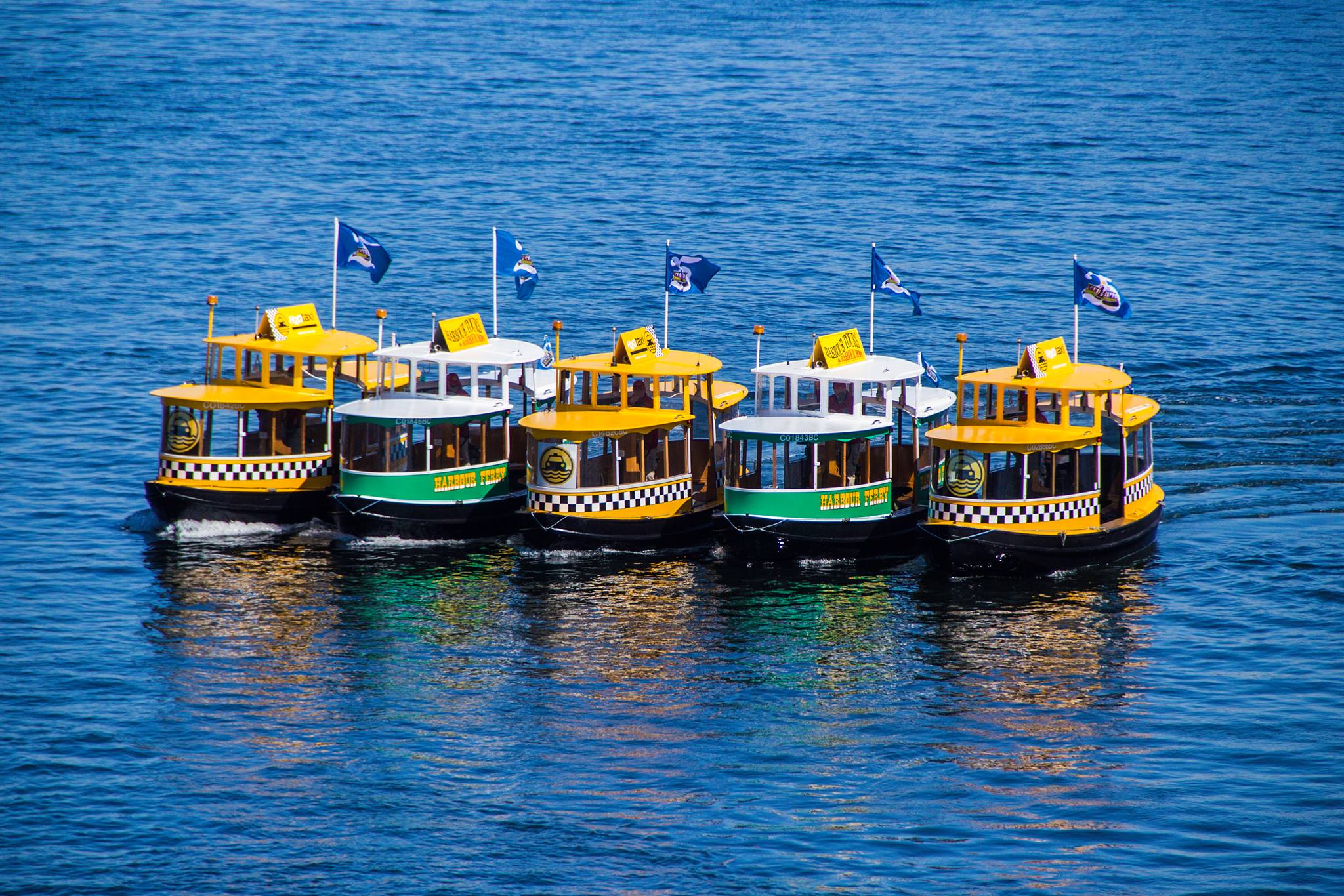 Water Ballet by Victoria Habour Ferry
September 18, 2022 @ 10:45 am
|
Free
When the harbour ferries were originally brought to Victoria in 1990, the skippers were amazed at their maneuverability. Taking inspiration from the world-famous RCMP Musical Ride, they set out to test their abilities by creating a synchronized performance. With no passengers on board, the captains were able to push the their little boats to the limit, making them twirl around the water in and out of beautifully choreographed sequences.
And so began the affectionately named Water Ballet. The Harbour Ferry captains who volunteered to become "ballerinas" had no idea just how popular their performances would become. They quickly realized that they needed practice—and lots of it! It was a pretty common sight to see five men in Harbour Ferry uniforms practicing their ballet moves on foot around the parking lot. It wasn't long before the Water Ballet became a beloved local tradition, but not without a little light-hearted teasing from their fellow captains.
Share This Story, Choose Your Platform!