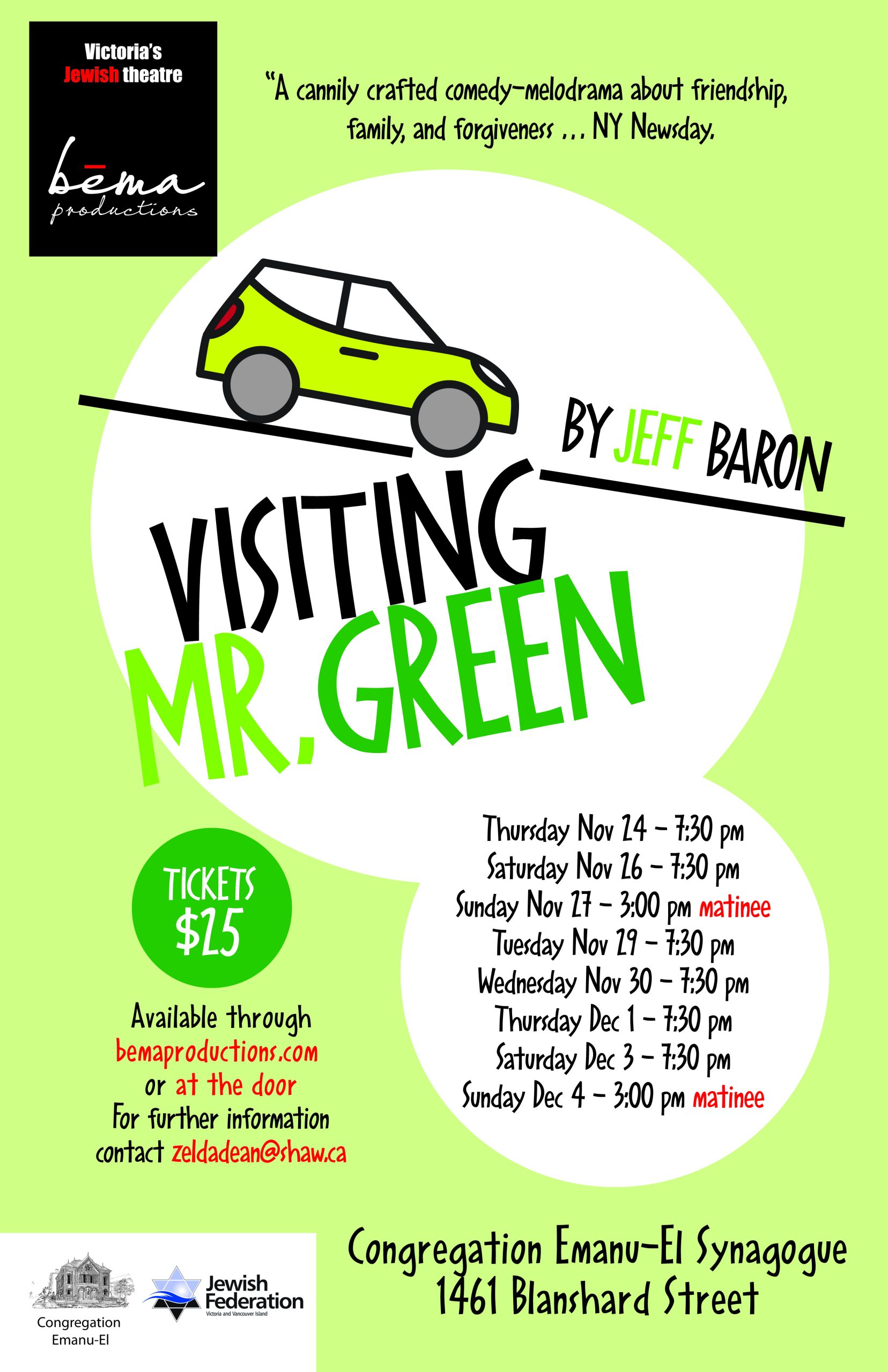 "Visiting Mr. Green" by Jeff Baron with Alf Small and Ian Simms
December 4, 2022 @ 3:00 pm
|
$25
Jeff Baron's first play, VISITING MR. GREEN, starred Eli Wallach and was nominated as Best Play by the Drama League. After its year-long run in New York, it has been produced in 50 countries, in 24 languages, with over 500 productions. Its countless awards throughout the world include Best Play in Chile, Israel, Uruguay, Greece, Mexico, Germany, the Czech Republic, and Turkey. Baron was awarded the KulturPreis Europa, the first American and the first playwright to receive this award.
THE STORY: Mr. Green, an elderly, retired dry cleaner, wanders into New York traffic and is almost hit by a car driven by Ross Gardiner, a 29-year-old corporate executive. The young man is given a community service of helping the recent widower once a week for six months. What starts as a comedy about two men who do not want to be in the same room together becomes a gripping and moving drama as they get to know each other, come to care about each other, and open old wounds they've been hiding and nursing for years.
Share This Story, Choose Your Platform!