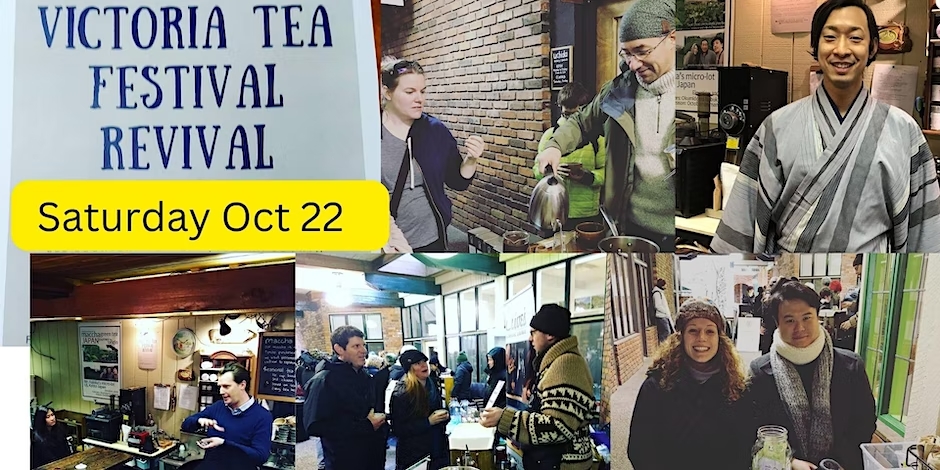 Victoria Tea Festival Revival 2022 ( $10-20 suggested donation)
October 22 @ 11:00 am

-

5:00 pm

|

By Donation
The Victoria Tea Festival Revival 2022 is an annual festival that celebrates the diverse cultures, customs, and traditions associated with tea from BC and around the world. For six years, the festival has been a grassroots event focused on tea making, sharing stories, and acting as a cross-cultural bridge throughout the BC's many diverse communities. As our guest you will enjoy a series of symposiums, cultural activities, and merchant-educator booths held in Nootka Court (next to the Bug Zoo).
We thank you for making this year (and the next) possible! Each year we work hard to invite merchant-educators who can deliver new teas for you to try and taste, as well as teach you where and how your tea arrived from its leaf-to-cup journey.
Share This Story, Choose Your Platform!