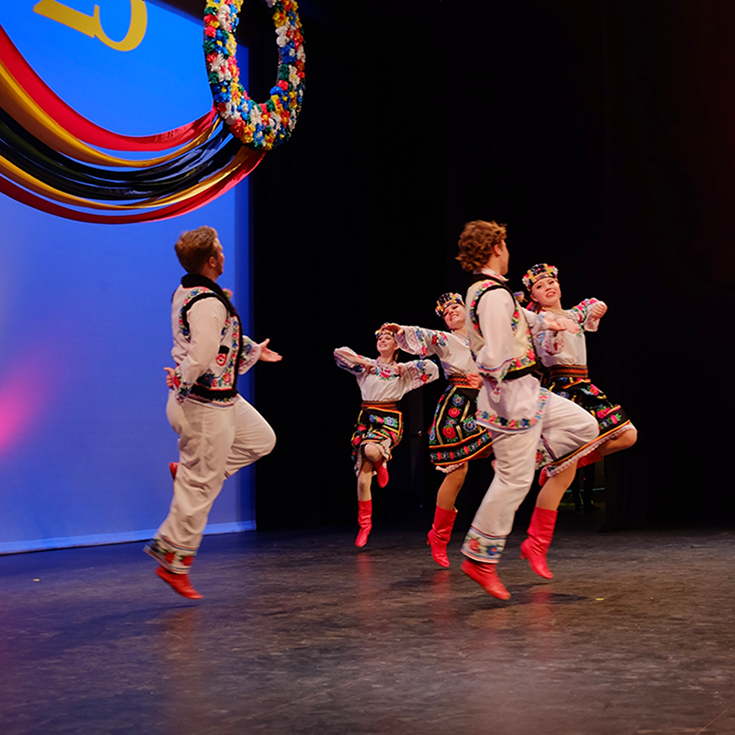 Veselka Ukrainian Dancers
June 12, 2022 @ 2:00 pm
|
$32 – $36.75
Veselka celebrates 50 years of Ukrainian dance. We have been a vibrant part of Victoria's arts and culture community since 1971. We continue to dance and perform in hopes of sharing our love for Ukrainian dance with many more audiences to come. Join us as we celebrate Ukrainian dance showcasing our school's artistry.
Follow a variation of Roald Dahl's children's story and come along on the adventure of Lesia and the Giant Cherry by Veselka's ensemble cast. Lesia, forced to live with her evil aunts, stumbles upon a giant enchanted cherry filled with enormous bugs. Lesia and the bugs dance, causing the cherry's stem to break and tumble into the Black Sea. Thus, begins Lesia's and the bugs' adventure as they set sail to L'viv.
Share This Story, Choose Your Platform!