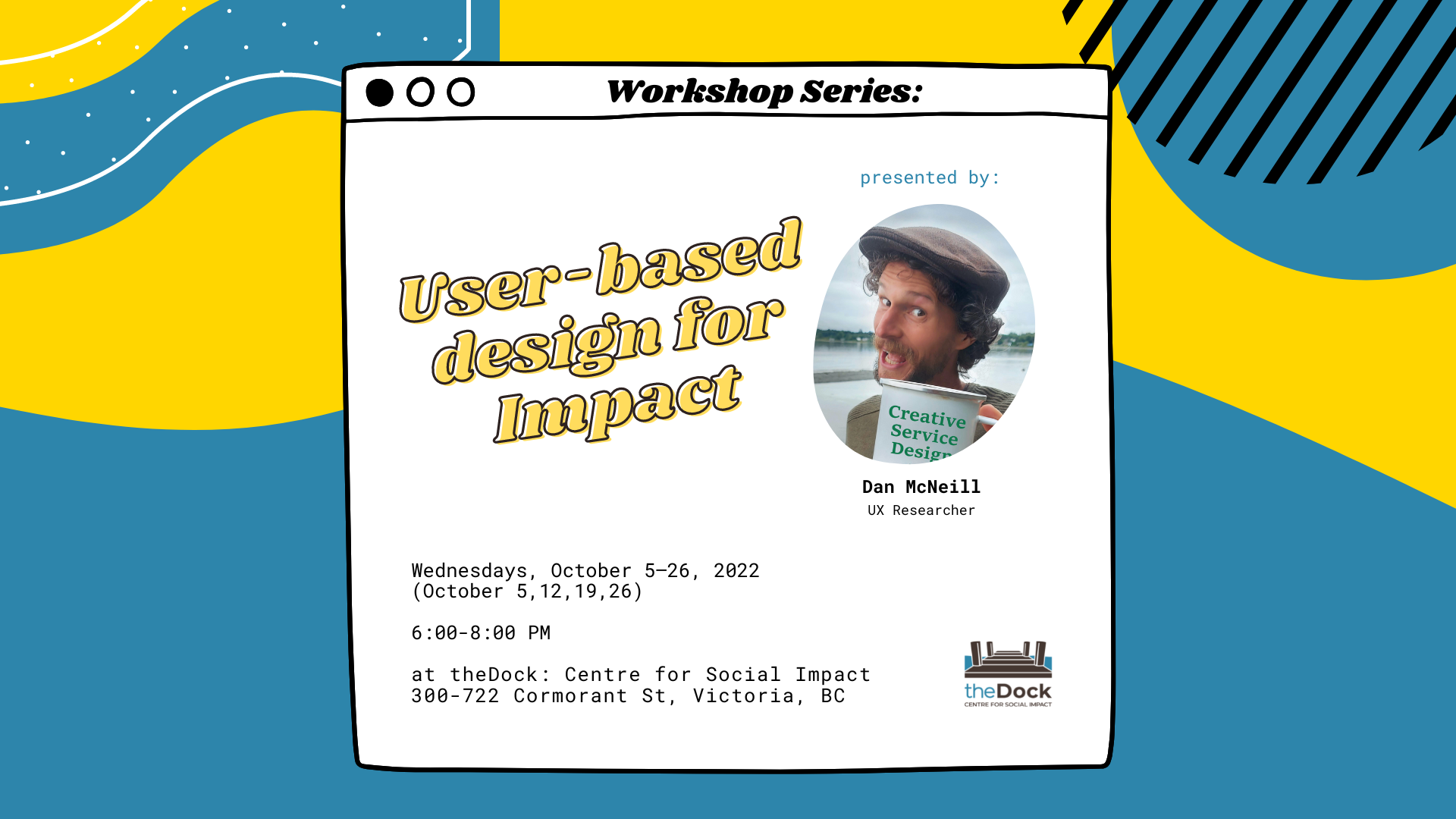 User Based Design For Impact
October 19, 2022 @ 6:00 pm

-

8:00 pm

|

$80.00
Overview
Learn through experience, how to look at your work from a design-thinking lens while we collaboratively identify, understand, and design solutions for your own problems. These workshops are built to make design accessible to everyone. Learn how to initiate a new working culture based on a user-centric approach, empathy, ideation, prototyping, and playful testing.
This Workshops series is great for idealists and entrepreneurs – everybody who is curious about design thinking and working to improve lives and services. No experience with design is necessary.
Agenda
Week 1 – Intro to Design and Research
Learn how to get a deep understanding of the people who are engaging with your business/non-profit/organization/you.
Week 2 – Analyzing Research and Problem Framing
How to move forward with the things you learned in your research.
Week 3 – Ideation
Collaborative brainstorming and idea-generation.
Week 4 – Prototyping
Prepare to test your ideas… quickly and cheaply.
About Dan
Dan is a surprisingly enthusiastic, empathic listener who is dedicated to facilitating with creativity and joy to fix systems and services. He delights in working with insights and facilitating inclusive co-design to solve wicked problems for real people.
As a user-experience (UX) designer and researcher, social worker, international program leader, and youth service designer, he has traveled the world and Canada trying to understand and learn from people he meets. One of his gifts is the ability to translate between technology and humanity with patience to advocate for users and communicate needs to developers. He's a nerd for organizing and obsessive when he can't figure out a problem. He loves a good spreadsheet!
As a dancer, musician, visual artist, improv player, he "cracks the silliness open." It has been a life mission to shake people out of pre-conceived thought patterns. He facilitates UX ideation in a way that gives creativity a form and direction. Most recently, he's been learning applied improv skills as a tool for group cohesion and process.
Share This Story, Choose Your Platform!