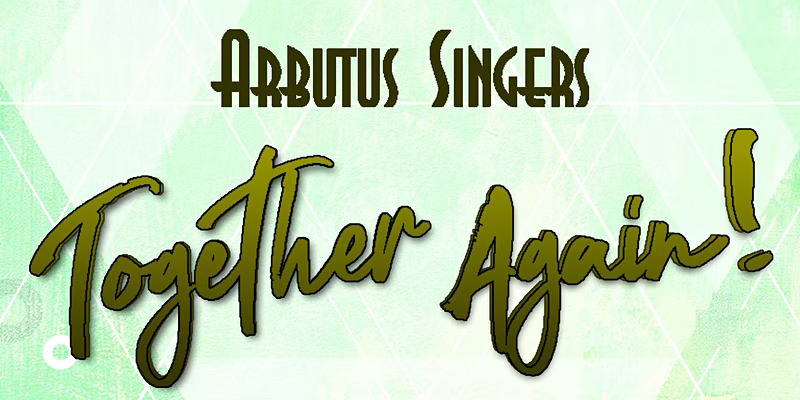 Together Again!
June 22, 2022 @ 7:30 pm
|
$15
Come to hear the Arbutus Singers raise their voices for the ChoirKids Program at the Victoria Conservatory of Music.
The 60 plus voices have been singing for over 22 years and are glad to be back together for this first concert in over two years. We will be singing familiar and new tunes including Climb Every Mountain, Never Walk Alone, All of Me, Where is Love, a Medley from La La Land and of course, Leonard Cohen's Hallelujah. The one hour concert will be a time to also enjoy some of James Taylor's popular tunes and Elton John's Can You Feel the Love Tonight from the Lion King. There is something for everyone and while you are enjoying the music, your financial support will help ensure children who have limited musical options will be offered opportunities to sing.
The Arbutus Singers was formed with a small cabal of singers who wanted to get together, under the direction of Jack Boomer who has volunteered his time every Wednesday for the last 23 years, except for the summer time (he does need a break now and then). The choir has had Robyn McKinnon play for the choir for over 18 years and long enough for her son Andrew to graduate from high school.
And, we hope our biggest fan, Jean Kean, will be there to watch us. Jean turned 103 last fall and she has been a faithful supporter of every rehearsal and concert when we were able to practice at the Wellesley Retirement Home.
So, come out and hear some jokes from Jack, some stories from others and the mellifluous sounds of the Arbutus Singers.
Share This Story, Choose Your Platform!