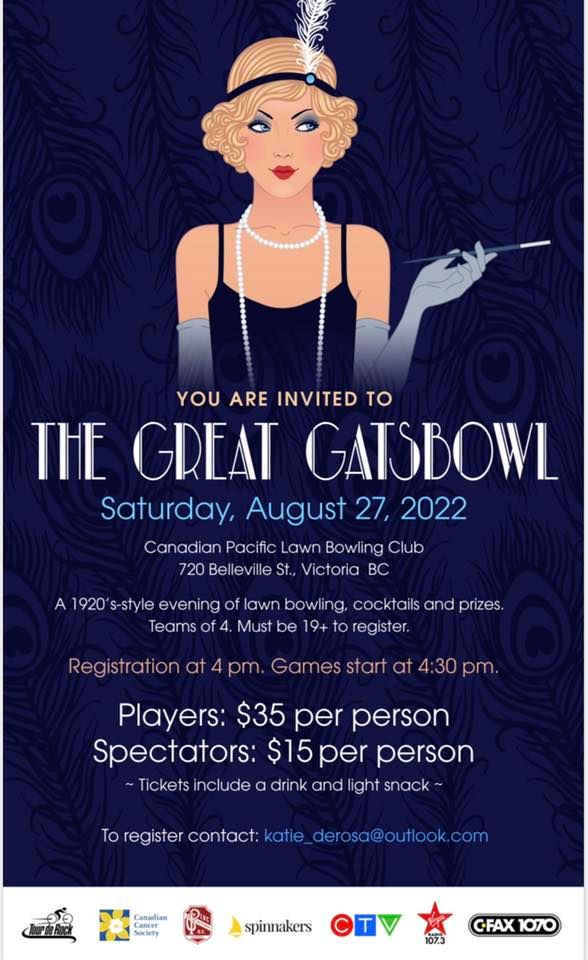 Join us for the Great Gatsbowl, a 1920s-themed night of fun, frivolity and lawn bowling in support of the Canadian Cancer Society Tour de Rock. This year we're supporting CTV's Anna McMillan who is the media rider.
Teams of four. Tickets are $35 per person and spectator tickets are $15 each.
Teams of 4
Tickets: $35 each
Spectator tickets: $15 each
Tickets include a drink and light snack
Prizes for winning team and best-dressed.
Registration is at 4pm and games start at 4:30pm.
To register, email katie_derosa@outlook.com with your team members and team name
Share This Story, Choose Your Platform!