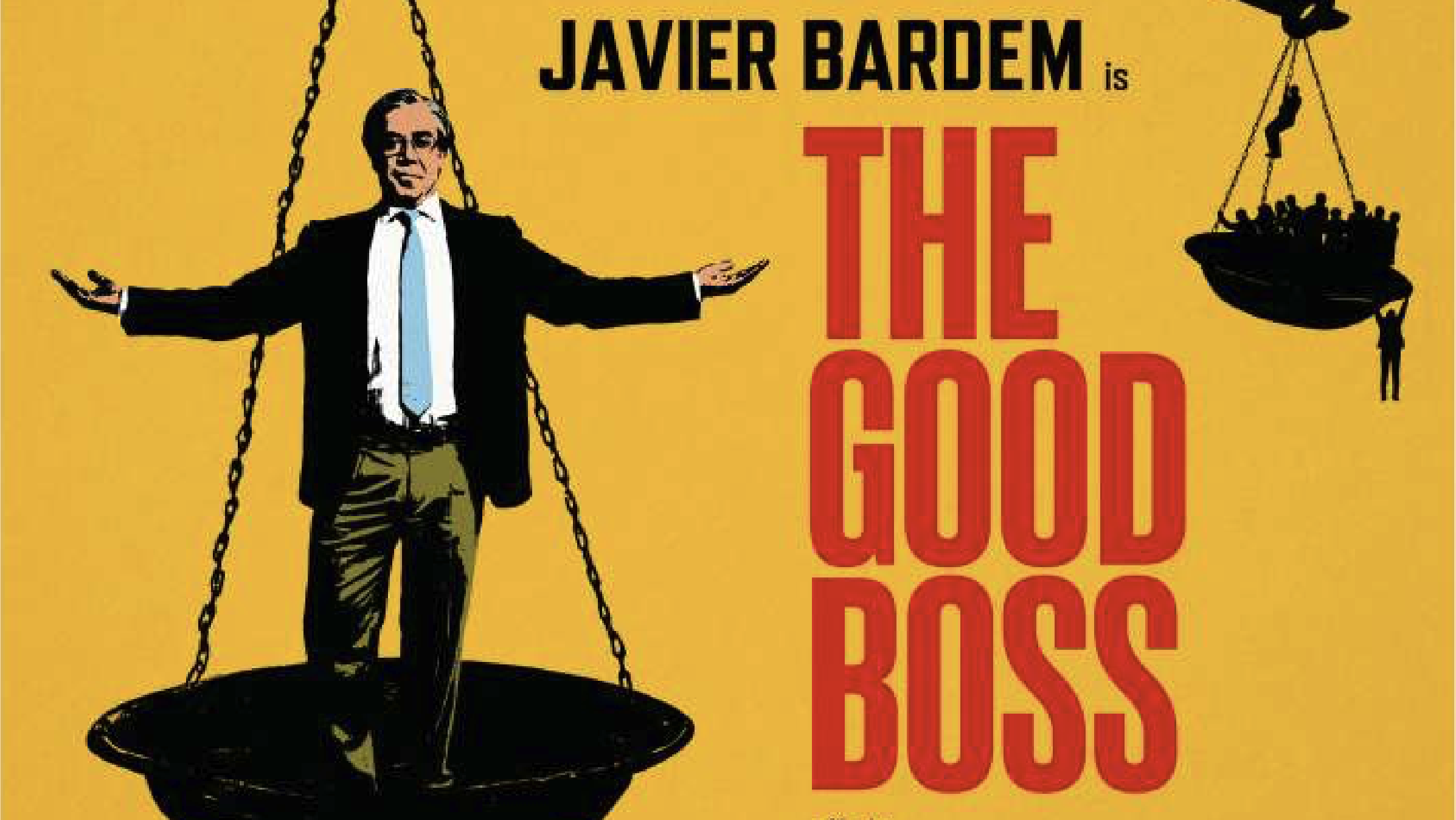 The Good Boss
October 1, 2022 @ 5:00 pm

-

7:00 pm

|

$13
Set in a provincial Spanish town, Blanco (Javier Bardem), 
the
 seemingly benevolent proprietor of a company producing industrial scales (sexy), is preparing 
the
 factory for a visit from local businesses expected to present Blanco's company a prestigious award.
Everything is near perfect for 
the
 visit until an ex-employee crashes 
the
 party.
the
 ex-employees issues while crossing all ethical boundaries, all in 
the
 name of winning a trophy. Bueno!
 Blanco's task is to address 
Drama / Comedy
19+ (The Vic is a Licensed Theatre)
Share This Story, Choose Your Platform!