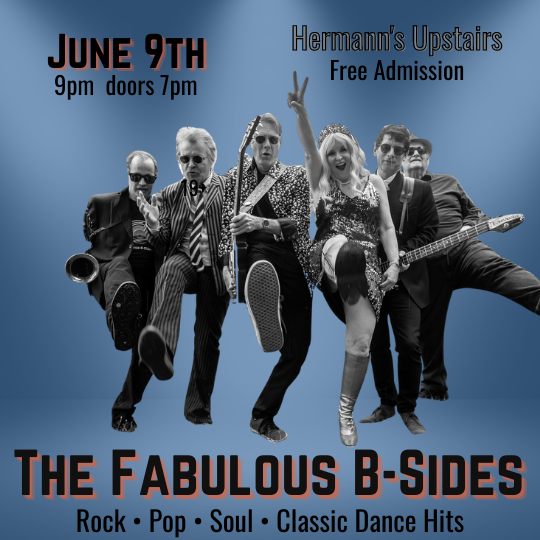 The Fabulous B-sides
June 9, 2022 @ 9:00 pm
|
Free
The musicians in The Fabulous B-Sides can take any song and make it a hit on the dance floor! If you want a band that tears up the stage with klieg-light exuberance and some serious chops then you'll love the Fabulous B-Sides. We work hard to engage audiences of all ages with self-deprecating onstage banter, while exuding enough energy to power a small Saskatchewan town.
The Fabulous B-Sides are a team of seasoned musicians who have collectively played every type of venue from private parties to corporate conventions and summer fairs. Members of the band have previously played in such top Victoria acts as Groove Kitchen, That '70s Band, The Sutcliffes, The Waybacks and the Soul Shakers.
Share This Story, Choose Your Platform!