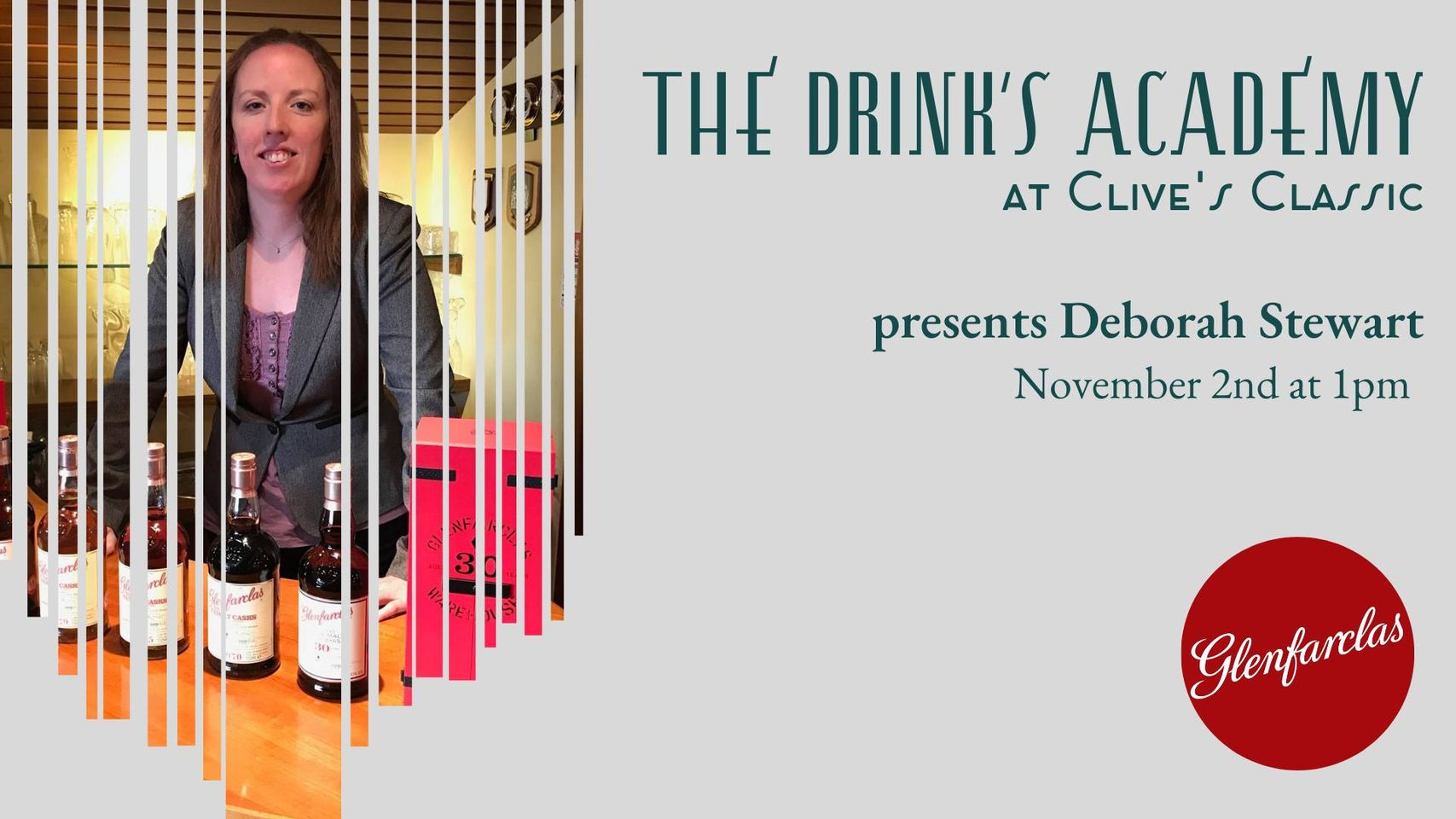 The Drink's Academy #1 presents Deborah Stewart, Glenfarclas
We have rebranded "Bartender's Bootcamp" after a number of years to be more inclusive for all industry people. While "Bartender's Bootcamp" was always designed for anyone who wanted to learn more about spirits and cocktails, we found it to gear towards bartenders.
The Drink's Academy is open to anyone in the industry from servers to liquor store clerks to attend and engage with Never fear, we will still have the competition element at the end for anyone willing to participate.
Come and join Deborah Stewart of Glenfarclas as she walks us through the family's deep history and amazing single malts.
Who is Deborah Stewart?
Deborah Stewart has worked in the whisky industry for over half her life. After spending 6 years at William Grant and Sons, followed by 10 years as the Whisky Brand Ambassador at Pernod Ricard Swiss in Switzerland, she joined J&G Grant in 2017 as their International Sales Executive, looking after a number of markets in Europe, such as France and Germany and most recently has become the Glenfarclas Ambassador for Canada.
Share This Story, Choose Your Platform!