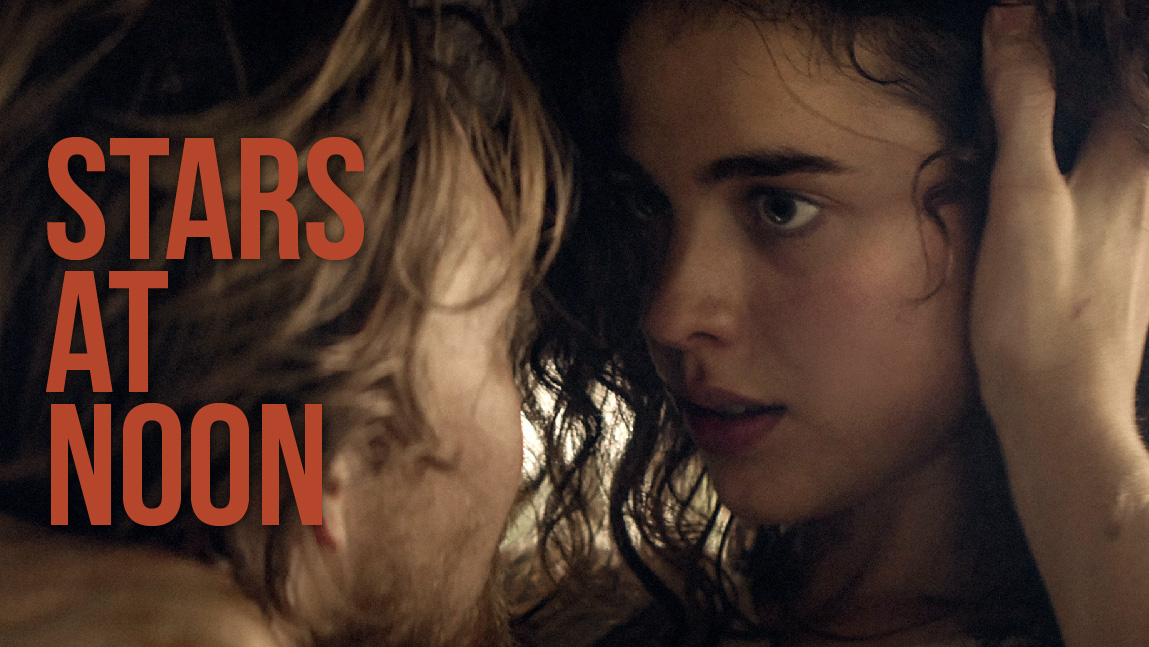 Stars at Noon
October 15, 2022 @ 2:00 pm
|
$13
Directed by Clare Denis (Trouble Every Day), Stars at Noon focuses on young journalist, Trish (Margaret Qualley) who's trying to escape Nicaragua. She befriends Daniel (Joe Alwyn), believing he is her escape from the Central American country.
As it turns out, his situation is as sketchy as hers.
What makes this even juicier is that their first interaction is spotting each other at the opposite end of a bar during the early part of the Covid-19 pandemic, so what could go wrong? Ah, Romance and danger are an intriguing mix, especially when there's a shared motive; getting out of Nicaragua.
Drama / Comedy
19+ (The Vic is a Licensed Theatre)
Share This Story, Choose Your Platform!