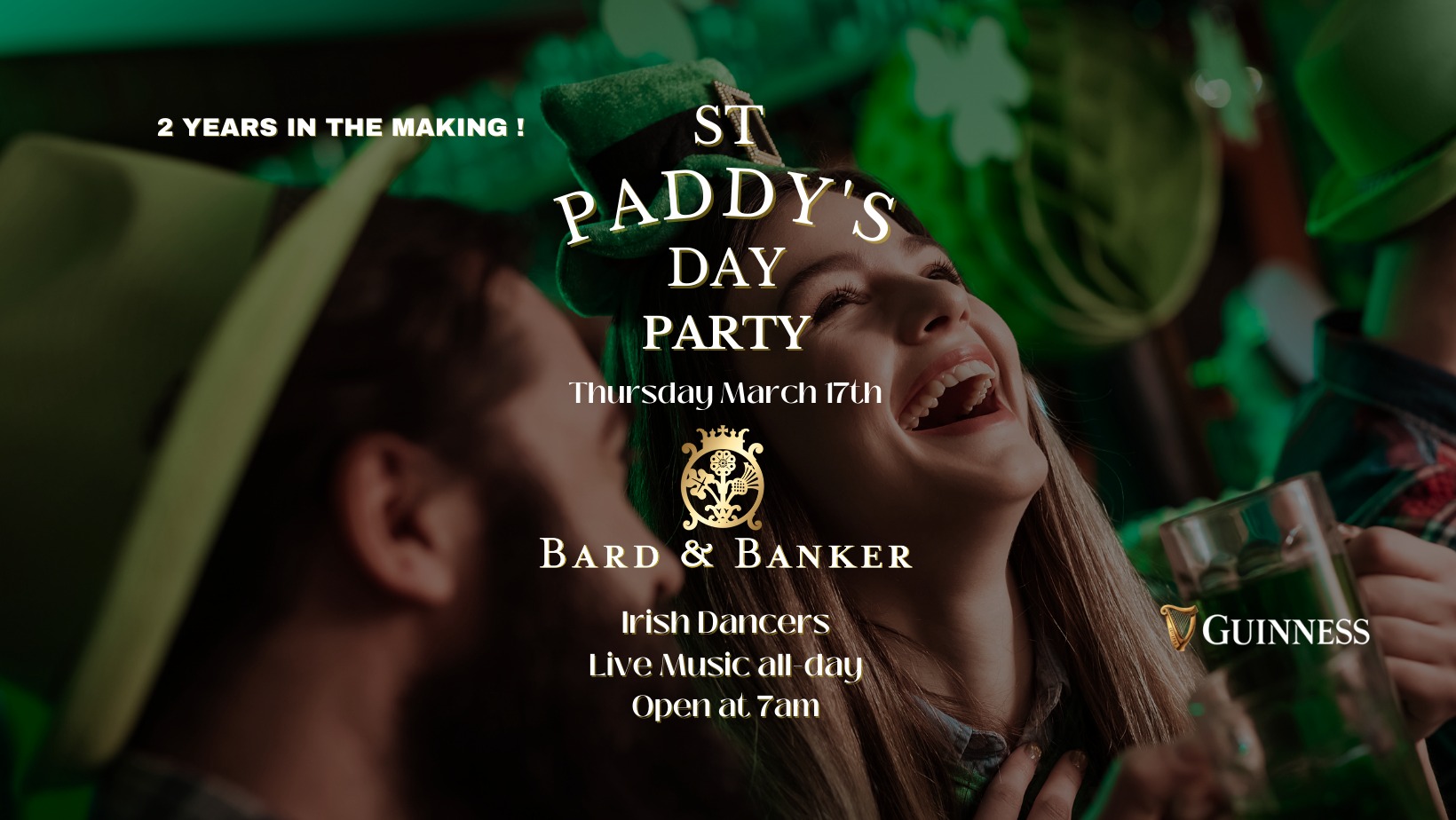 St Paddy's Day Celebration
2 years in the making!
St Paddy's Day at the Bard!
Live Music~
Fiddle Troupe at 12pm
Clanna Morna at 1pm
Olivia Barrett & Charlie Gannon at 4pm
Wedding Crashers at 9pm
Doors open at 7am!
Let's do this Victoria!
Share This Story, Choose Your Platform!