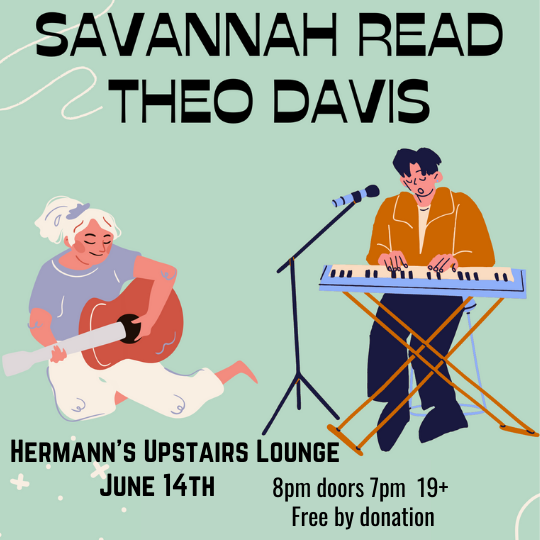 Savannah Read and Theo Davis
June 14 @ 8:00 pm
|
By donation
Savannah Read is a jazz, RnB, and indie-inspired singer-songwriter from Vancouver, BC who aims to break the boundaries of genre. Her debut EP, Honey, There's a Lot of Trouble!, does just that, featuring her playful diversity of sound and introspective lyrics.
In September 2021, Savannah met keyboardist and songwriter, Theo Davis, at the UVic School of Music. Together, they showcase a seamless blend of dynamic originals and classic covers that will leave you wanting more.
Share This Story, Choose Your Platform!