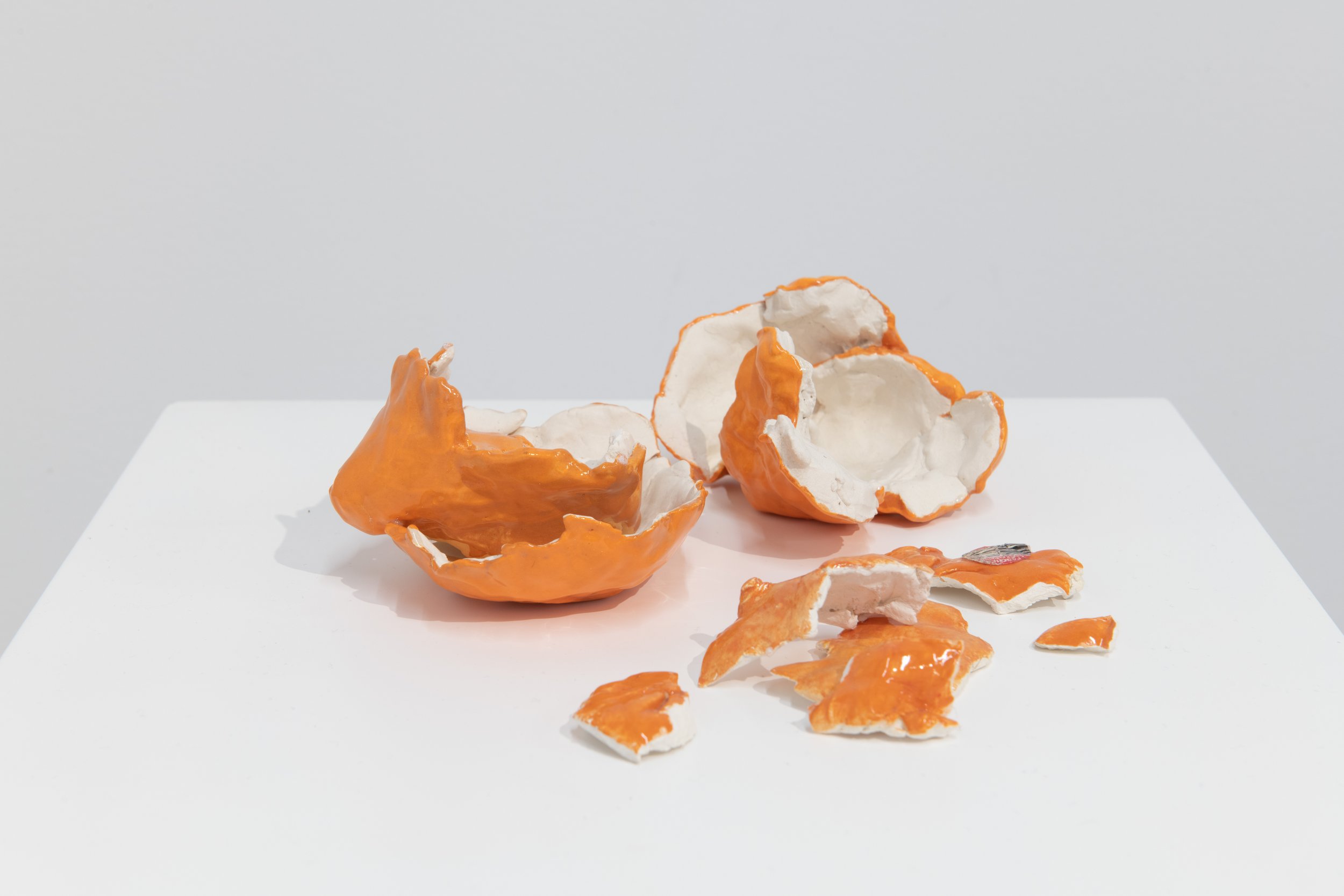 QUEER FUTURITIES: holding area, gathering place
July 8, 2022 @ 12:00 pm

-

5:00 pm
holding area: Kitt Peacock, Edzi'u, Cassia Powell, Florence Yee, Arezu Salamzadeh, Margaret August, Nicole Mandryk, Romi Kim, Kendell Yan
gathering place: Estraven Lupino-Smith, Victoria Community Fridge, keiko Hart
Curated by Dani Neira
"Queerness is essentially about the rejection of a here and now and an insistence on potentiality or concrete possibility for another world."
(José Esteban Muñoz, Cruising Utopia: The Then and There of Queer Futurity)
How do we want to hold and be held? What do we want our communities to feel like? Using queer polyvocality as a framework for world-building, Queer Futurities aims to create fissures in hegemonic ways of thinking about time, place, archive, and community. Queer Futurities engages the generative possibilities of collective knowledge and care through two parts: holding area and gathering place.
holding area features the works of Kitt Peacock, Edzi'u, Cassia Powell, Florence Yee, Arezu Salamzadeh, Margaret August, Nicole Mandryk, Romi Kim and Kendell Yan. Exploring what José Esteban Muñoz calls the "forward-dawning" potentials of queerness, holding area creates a temporary but affective space which holds collective knowledge. Through a range of mediums, including audio-visual installation, textiles, beading, performance and painting, the artists' works explore the tenderness and nuance of both 'holding' and 'queerness' through alternative forms of care, storytelling, commemoration and place/space-making.
gathering place activates Queer Futurities' themes of collective knowledge and care through skill-sharing and community gathering outside of the gallery space with workshops and performances. Programming will include a weaving workshop by Estraven Lupino-Smith, a "Queer Calisthenics" performance by keiko Hart, and a mutual aid workshop by the Community Fridge.
Share This Story, Choose Your Platform!