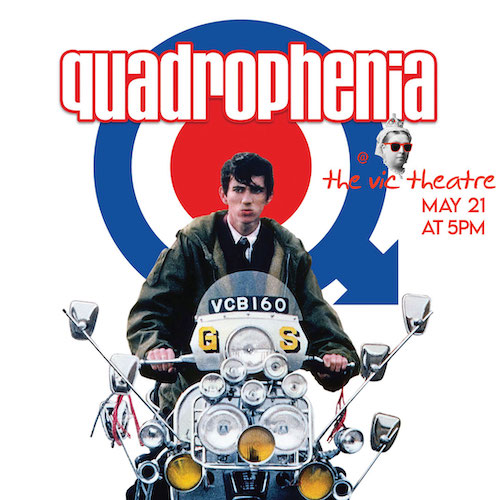 Quadrophenia
May 21, 2022 @ 5:00 pm
|
$13.33
Director: Franc Roddam
"I am one of the Faces!" The Who's 1979 QUADROPHENIA is the definitive "Mods versus Rockers" cinematic punch-up. It's London, 1964 and Jimmy (Phil Daniels) is a young working-class mod with a dead-end job, a Lambretta LI150 scooter, and reckless streak. We follow Jimmy to the swinging dance halls, on late night scooter rides with his fellow Mods, and to the seaside brawls with the hated "Rocker" rivals, always fueled by amphetamines and a desire for belonging. But Jimmy's arrest at a riot in Brighton further disillusions him about his friends, his crush (Leslie Ash), and his idol, "Ace Face" (Sting in his debut role).
Inspired by The Who's landmark concept album of the same name, QUADROPHENIA is a youthful cinematic postcard from a hopeful past, filled with punk grit, fantastic music, and some of the best fashion ever committed to celluloid. WE ARE THE MODS! QUADROPHENIA
Required credits line: Restoration courtesy of Shout! Factory and the American Genre Film Archive.
Share This Story, Choose Your Platform!