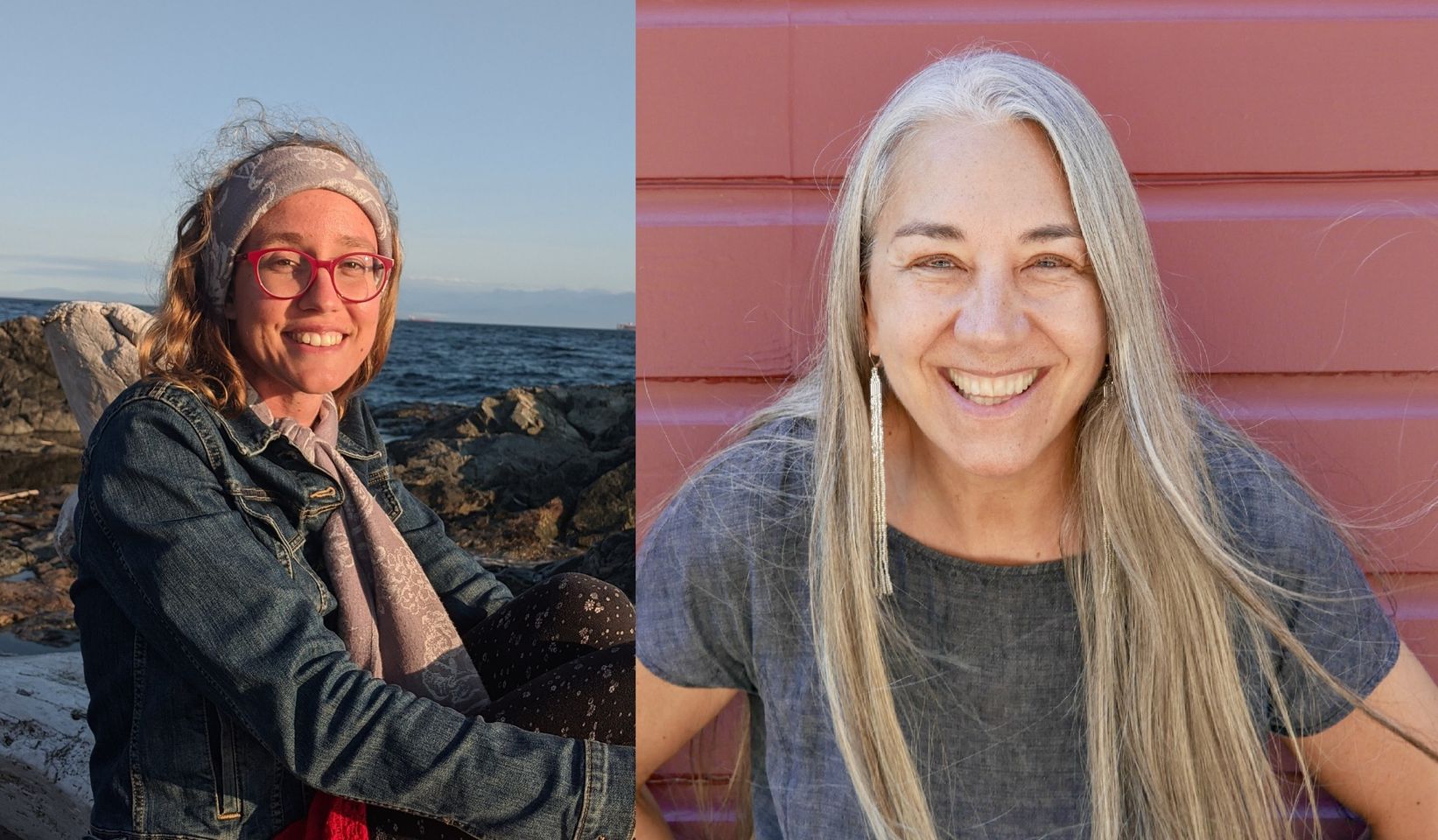 Planet Earth Poetry: Feature Poet Zoe Dickinson and Poetic Opener Michelle Poirier Brown
October 21 @ 7:30 pm

-

9:00 pm
Zoe Dickinson is a poet and bookseller from Victoria, British Columbia. Her poetry is rooted in the Pacific coastline, with a focus on local ecology and human relationships with nature. She has been published in literary journals such as Existere, Prairie Fire, and Contemporary Verse 2. Her first chapbook, Public Transit, was published in 2015 by Leaf Press, and her second chapbook, intertidal: poems from the littoral zone, is the 2022 winner of the Raven Chapbook competition (available at ravenchapbooks.ca). She is a manager at Russell Books and the Artistic Director of the Planet Earth Poetry Reading Series.
The littoral zone in a coastal ecosystem ranges from the high-tide mark to the subtidal area, and is defined by the presence of sunlight at the sediment level. This zone of alternating intervals of submergence and exposure is home to abundant life due to plentiful oxygen and nutrients. On the rocky shores of the Juan de Fuca strait, littoral zone inhabitants withstand crashing waves and constantly changing conditions, as the tides submerge and uncover their habitat.
From the tough holdfasts of a kelp forest to the precise angle of a limpet shell, intertidal creatures are adapted to survive everything the Pacific Ocean can throw at them. An incredible diversity of life thrives in every possible nook and cranny. It is this dynamic world-between-the-tides that spawned these poems.
~~~
Michelle Poirier Brown is an internationally published poet and performer living on unceded syilx territory in Vernon, BC. She is nêhiyaw-iskwêw and a citizen of the Métis Nation. Her debut book of poems You Might Be Sorry You Read This was published in 2022 by the University of Alberta Press and her chapbook Intimacies was published recently released by Jack Pine Press. Her poem "Wake" won PRISM international's Earle Birney Prize in 2019. The song cycle, "The Length of a Day" (Jeffrey Ryan, composer), premiered in 2021. Michelle's work has appeared in Arc, CV2, The Greensboro Review, Grain, Emrys Journal, Vallum, and several anthologies. A feminist activist, Michelle won a landmark human rights case establishing reasonable accommodation in the workplace for breastfeeding women. Now retired from careers as a speech writer, conflict analyst, and federal treaty negotiator, she has taken up birdwatching.
~~~
Notes on Attendance:
Doors at Russell Books open at 7:00 PM.
Participants who wish to read during the Open Mic segment of the event may register between 7:00 – 7:20 PM. Kindly be prepared to adhere to a maximum of three minutes/one poem for your reading.
Masks are encouraged.
If you wish to tune in via Zoom for the featured reader segment of the evening (approximately 8:15-9:00pm Pacific time), please use the following credentials:
Meeting ID: 494 660 4447
Passcode: 2129
You may also access this segment of the event via landline for audio only. Dial +1 778 907 2071.
~~~
Thank you for cooperation and for your continued support of poetry.
Share This Story, Choose Your Platform!