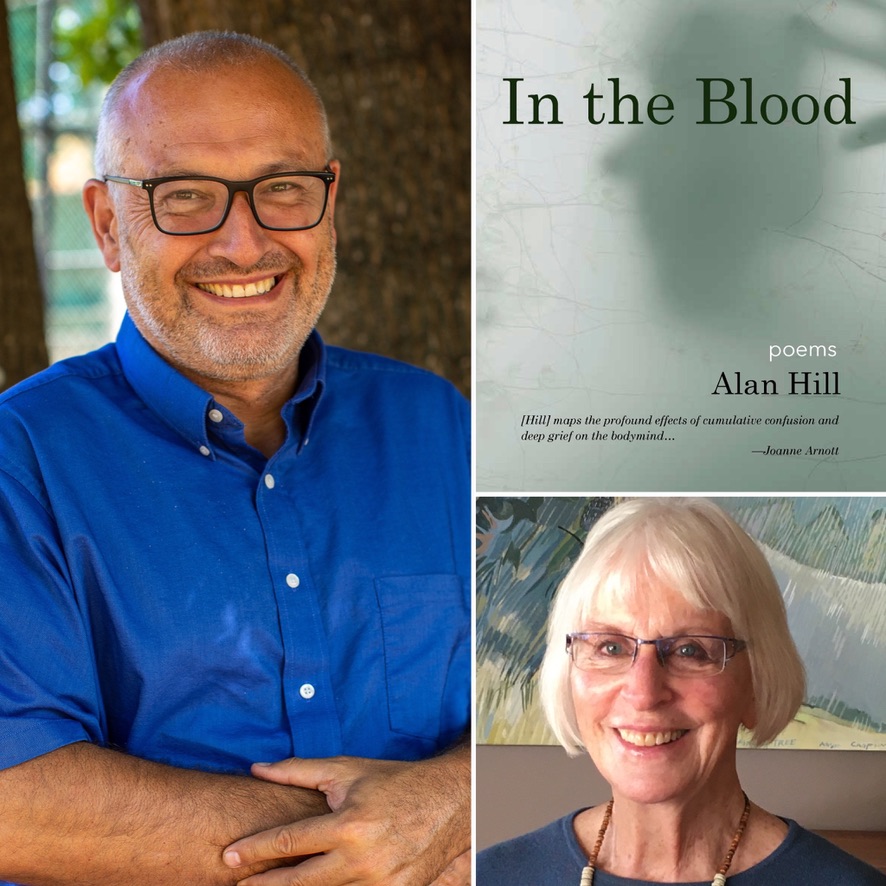 Planet Earth Poetry: Feature Poet Alan Hill with Poetic Opener Wendy Donawa
March 11, 2022 @ 7:30 pm

-

9:00 pm
Alan Hill was born in the UK and immigrated to Canada in 2005 after meeting his wife while working in Botswana.
He is the former Poet Laureate of the City of New Westminster, BC (2017-2020), former president of the Royal City Literary Arts Society (RCLAS), and was the editor and curator of A Poetry of Place: Journeys Across New Westminster, published in partnership with New Westminster Arts Services.
His writing has been published internationally and his poetry has appeared in Event, CV2, Canadian Literature, The Antigonish Review, subTerrain, Poetry is Dead, among others. Alan works in the field of community development and immigrant settlement and lives in New Westminster, BC.
In the Blood traces the relationship of two brothers through childhood to adulthood and in and out of institutions to reveal the intricate, often hidden bonds that are broken and forged by the effects of mental illness.
Poetic Appetizer:
'That night a girl with smudgy glasses danced with the banisters, a teen with a wispy beard clapped in a corner, nobody touched:
In fact, nobody ever did touch, not here, where surviving in your own body was enough
knowing it was still there, still moving, however out of step, to your commands".
From the 'Hospital Dance'
~~~
Wendy Donawa spent much of her adult life in Barbados, where she was educated, and worked as a college instructor and museum curator. She has returned to her Victoria birthplace on the unceded traditional territory of the Songhees and Esquimalt people. Her poems have appeared in magazines, chapbooks, anthologies, and public transport buses; she has read in libraries, bookstores, literary festivals, reading series, parks, and pubs! Her first book, Thin Air of the Knowable, was a Gerald Lampert Award finalist.
Friday evening Wendy will read from her second book, recently published by Frontenac House, Our Bodies' Unanswered Questions.
~~~
Notes on Attendance:
Doors open at 7:00 PM.
Participants who wish to read during the Open Mic segment of the event may register between 7:00 – 7:20 PM. Kindly be prepared to adhere to a maximum of three minutes for your reading.
All Planet Earth Poetry Events require attendees to provide confirmation of full COVID 19 vaccination prior to admittance, and to wear masks for the duration of the event.
If you wish to tune in via Zoom for the featured readers' segment of the evening (approximately 8:00 PM), please use the following credentials:
Meeting ID: 494 660 4447
Passcode: 2129
You may also access this segment of the event via landline for audio only. Dial +1 778 907 2071.
~~~
Thank you for cooperation, and for your continued support of Poetry.
Share This Story, Choose Your Platform!