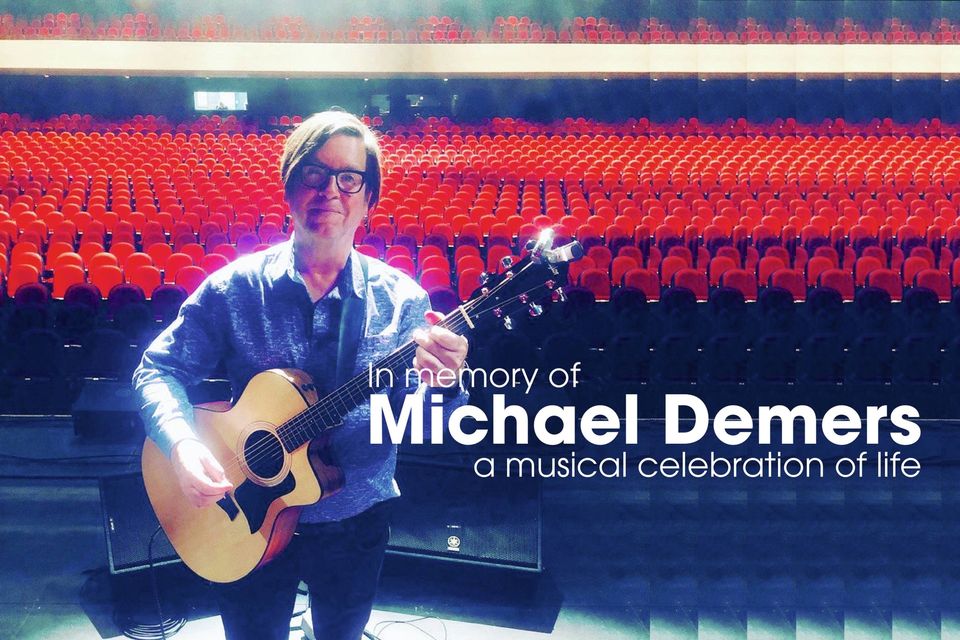 Michael Demers – a musical celebration of life
Hi friends,
It has been almost a year since we lost our dear friend Michael Demers and it's about time we celebrated the memories we shared together!
To that end, you are encouraged to join friends and family at Victoria Events Centre between 6:00pm and 10:00pm on Sunday 15th May.
** Please try and be there for 8:00pm when we will have a minutes round of applause and a group sing along **
Live music from 7pm including songs from Mike's dear friends in The Temps and a set from his bandmates The Lonely. There are a dozen or so other guests lined up to play in memory of our dear friend. Come and enjoy the music.
The stage will be open to guests who would like to play a song in memory of Michael (see the info below if you'd like to play). We hope for some fun collaborations as we see the night out.
A full backline will be provided (guitar amps, bass amp, keys, full kit) for what hopefully will be a bonanza of live music, story telling and joyous connection in celebration of a life that positively impacted so many people.
There will of course be no cover but there will be a donation box to help cover venue rental costs and sound tech fees. Any excess will be donated to a children's charity close to Michaels heart.
Respect and all the best,
Benji
Share This Story, Choose Your Platform!