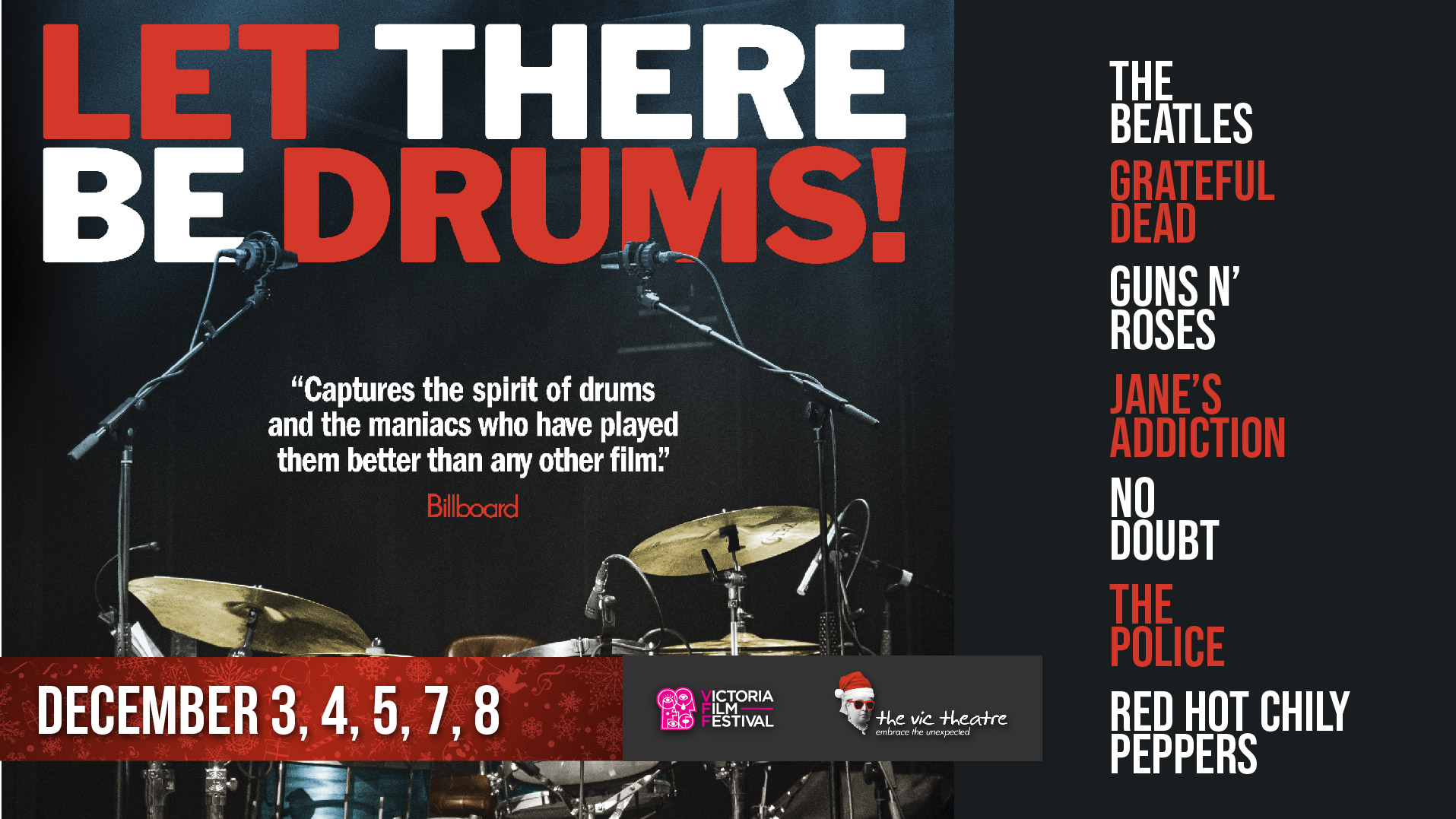 Let There Be Drums!
December 7, 2022 @ 5:00 pm
|
$13.33
Released in October, this documentary includes the biggest names in the world of drumming.
The thing about this doc is that you don't have to be obsessed with drumming, as the essence is about community, resilience and family.
Directed by Justin Kreutzmann, son of Grateful Dead drummer Bill Kreutzmann, Let There Be Drums has archival footage and interviews.
Hear from Ringo Starr, Steward Copeland, Mikey Hart, Chad Smith, Bill Kreutzmann, Michael Anthony, the late Taylor Hawkins and more.
Captures the spirit of drums and the maniacs who have played them!
Documentary  / Biography
Share This Story, Choose Your Platform!