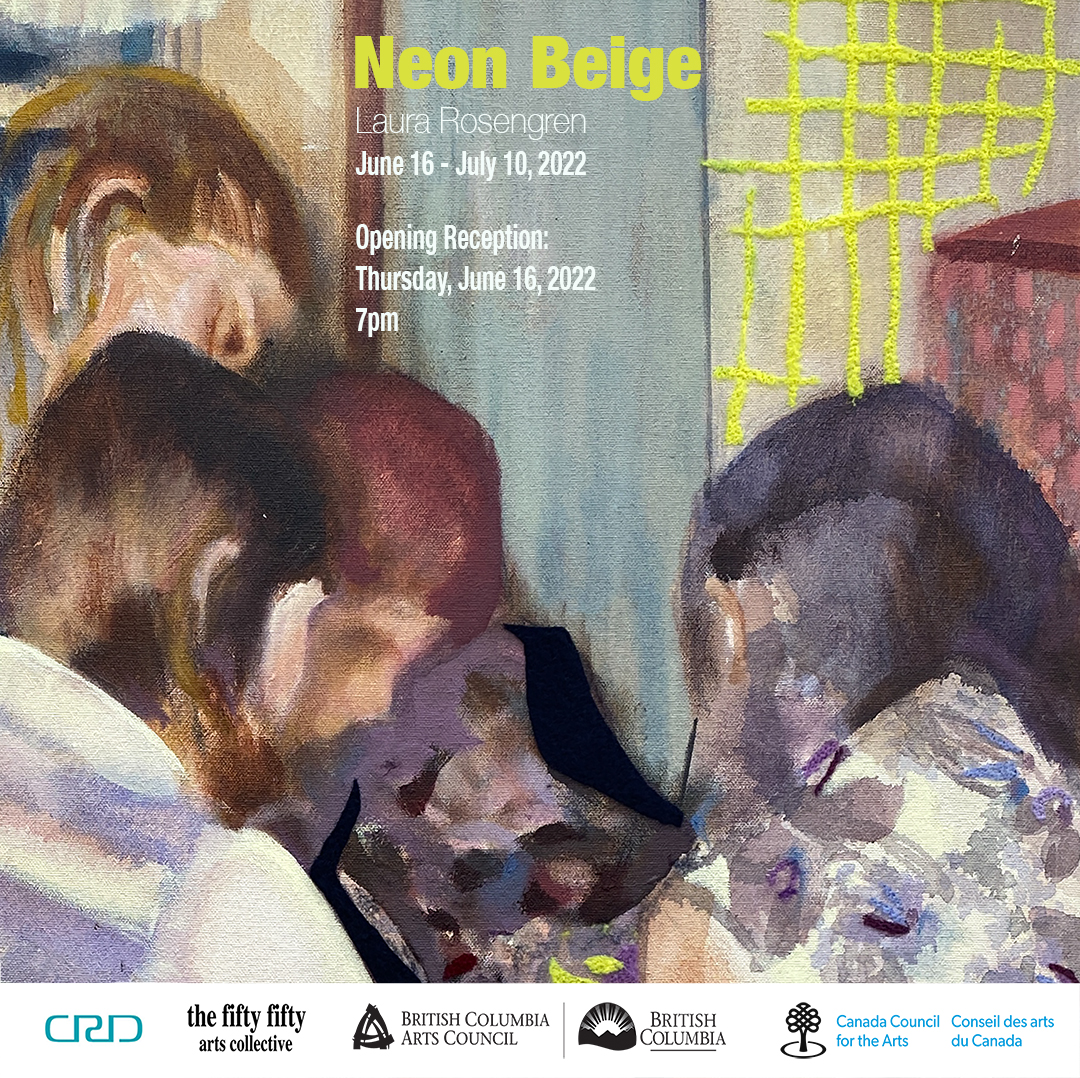 Laura Rosengren "Neon Beige"
June 17, 2022 @ 3:00 pm

-

5:00 pm

|

Free
Neon Beige is a solo exhibition of recent paintings by Laura Rosengren.
This recent body of work explores hiddenness and home through the lens of the maternal. The paintings are rooms that one can peer into but not quite see. The crowded space of the interior is a soft place to hide – perhaps also a preserving, a pickling. But hiding, if correctly done, is embryonic. And it will open, become porous and permeate public.
Much of the research for this project has taken place in Rosengren's home, using the physical actions and constraints of early motherhood to bring attention to how she makes paintings. The work is mapped by rapid calculations and measurements – the length of a TV show or nap, the space between meals and baths. The rhythms of making are shaped by the realities of caregiving, such as constant interruptions, and diverted attention.
Her process also incorporates domestic work, the repetitive labour of hands: scrubbing, stitching, grooming and washing as method for painting. Something is being done and undone and re-done, every day, and out of the apparent futility, something also continuous and forming. Transposing the performance and rituals of domestic labour into painting both highlights unseen work but also undermines painting's legacy of masculinity with its heroic and solitary gestures.
Rosengren would like to thank the Canada Council for the Arts and the BC Arts Council for their support towards this project.
Share This Story, Choose Your Platform!