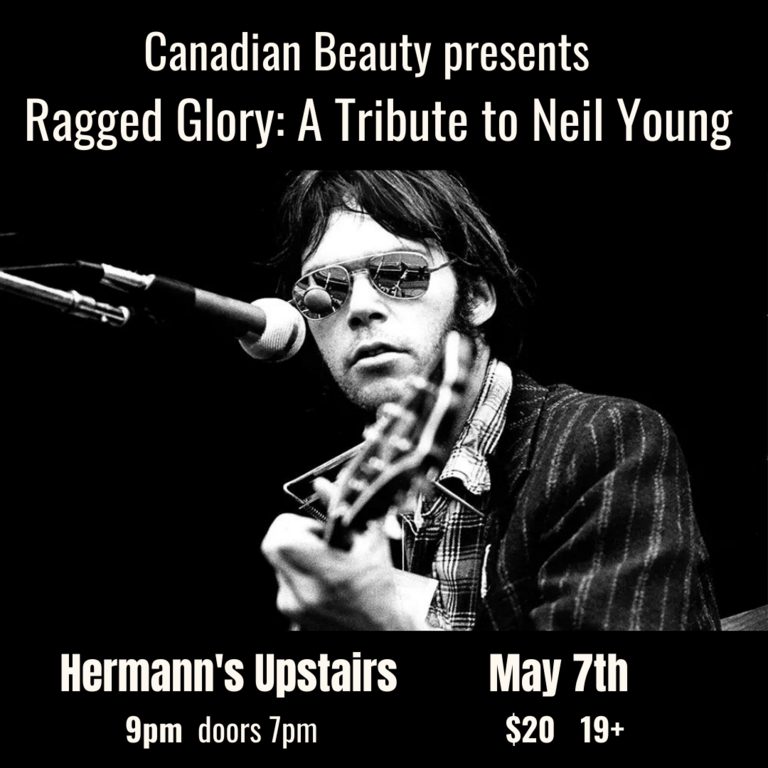 Hermann's Upstairs: Canadian Beauty presents Ragged Glory: A Tribute to Neil Young
May 7 @ 9:00 pm
|
$25
Going strong for over 20 years, Ragged Glory's Neil Young tribute will feature plenty of the vocal harmonies and lengthy improvisations heard on his early records, plus gems from throughout his amazing catalog.
Featuring:
Lucky Budd (guitar, vocals), Marc Jenkins (guitar, pedal steel, vocals), Chris Van Sickle (piano, organ, vocals), Esme John (bass, vocals) and Damian Graham (drums).
Share This Story, Choose Your Platform!