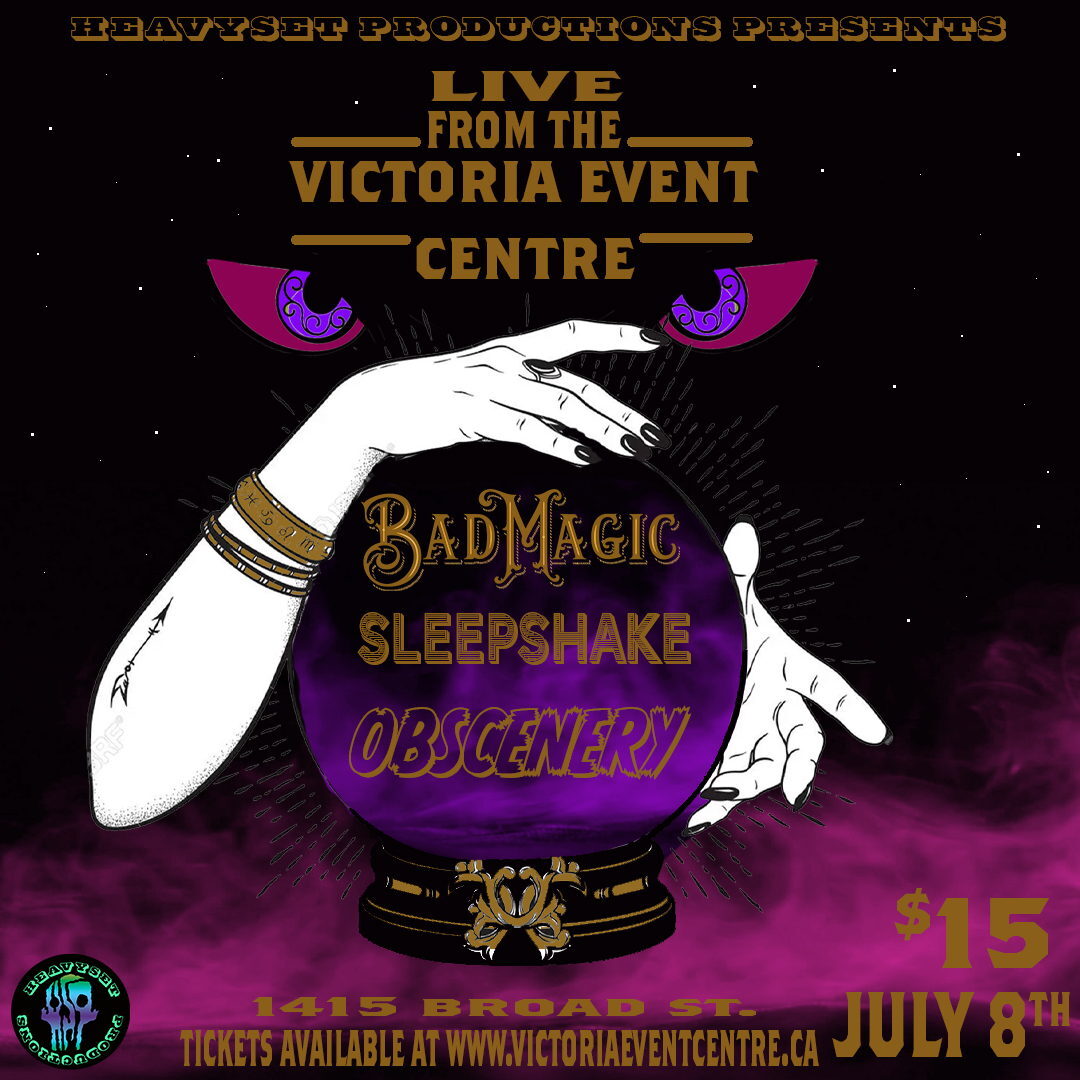 Heavyset Productions presents: Bad Magic, Sleepshake, Obscenery
July 8, 2022 @ 8:00 pm

-

11:59 pm

|

$15
Heavyset Productions presents: Bad Magic, Sleepshake, Obscenery
Friday, July 8th
Doors 8 PM | Show 9 PM
19+ | ID Required
Tickets $15
Bad Magic put on high energy, engaging live shows having routed the west
coast up and down consistently drawing people into their twisted and charming world and
plan to extend the reach of their audience as touring continues to open back up.
Check them out here >> https://www.badmagicmusic.com
–
Hailing from Canada's west coast island city of Victoria, Sleepshake started through an online
connection of founding members Rhea George and Nate Prevedoros. The two then sought out
local bassist Steve Clark and drummer Sascha Enns, completing their current line-up.
As far as what to expect from their sound, Sleepshake can be considered a cross between
Metric and Royal Blood, add a dash of The Dead Weather to taste. Sleepshake's
adrenaline-inducing live show is one guaranteed to get your feet moving and blood pumping.
–
Obscenery is an alternative rock trio from Victoria, an island city on the west
coast of Canada. With Harrison Breeze on the bass, Dan Boriwiecki
strumming guitar, and Andrew Brown holding down the drums, this band has a
distinct sound drawn from a fusion of influences. Elements of grunge, swing,
post punk, and alternative rock all blend together in an undeniably catchy
fashion. Think of Weezer, enjoying an evening cocktail with XTC, the
Tragically Hip, and early Brian Eno.
Share This Story, Choose Your Platform!