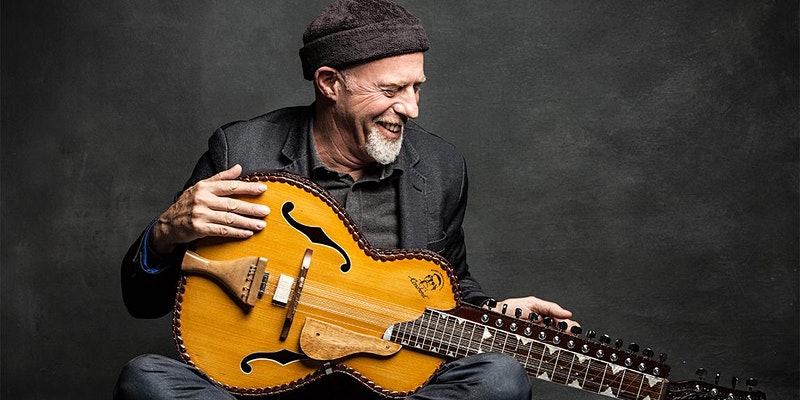 Harry Manx Live
March 25 @ 7:30 pm
|
$46.78
A master of the Blues slide guitar and the Indian Mohan Veena, Mysticssippi bluesman Harry Manx is a relentless touring artist with a strong following from Australia to Norway. Blues Artist of the Year seven times, Folk Artist of the Year, Songwriter of the Year, six Juno nods…..welcome to the Harry Zone where the depth of Indian music meets the deep groove of the Blues.
Downbeat magazine said, "Manx's real skill lies in creating a unique musical place where the music of the East and the West blend together seamlessly."
Billboard magazine called Harry "the most expressive Blues player in Canada"
Harry Manx plays a unique style of music which is sometimes called "Mysticssippi" Blues. He began his musical journey as a sound man in a Blues club in Toronto in the early 70's. After absorbing some great Blues he moved to Europe and began playing guitar and harmonica on the street. Over the years he grew as a musician while paying the rent as a busker. Eventually he moved east to spend time in Japan and India. The creator of the Mohan Veena (Indian slide Guitar) took Harry in as a student in Rajasthan during the 80's. Harry remained in India for 12 years.
In 2000 he returned to Canada and recorded his first CD which became Blues Album of the Year and launched Harry as one of the worlds most unique and talented slide guitarists.
Proof of vaccination and Valid ID is required to access this event.
Please Note: Entrance for this event will be at the Victoria Conservatory of Music Main Entrance- 900 Johnson Street.
Share This Story, Choose Your Platform!