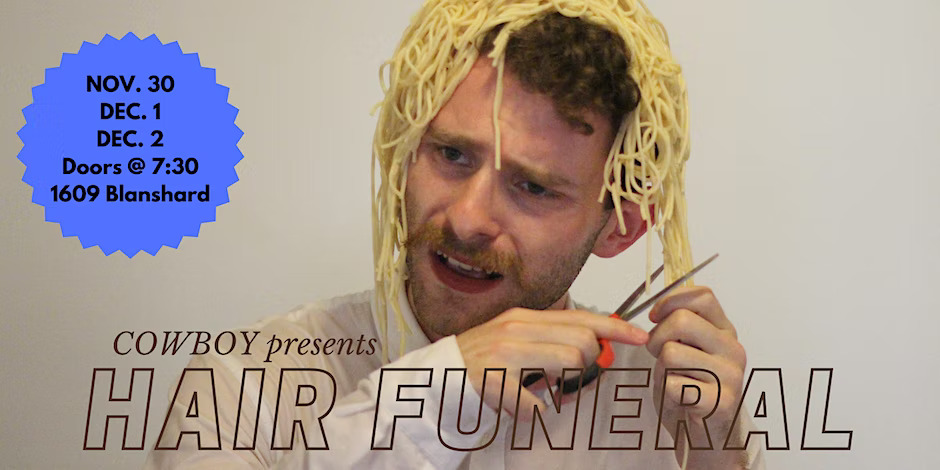 HAIR FUNERAL
November 30, 2022 @ 7:30 pm
|
$15
This semi-improvised, semi-musical clown show dives into breakup haircuts, wardrobe renewal, bedroom redesigns, and all the aesthetic choices that we make to gain a little control over our lives. HAIR FUNERAL is the space for new identities as we mourn and grieve our old selves.
FEATURING
Islay McKechnie and Ciaran Volke with special guest musician Rhi Smith, and the improv stylings of the Bouba/Kiki Collective.
PERFORMANCE DATES/TIMES
November 30
December 1 (featuring Bouba/Kiki)
December 2
DOORS at 7:30pm, SHOW at 8:00pm
VENUE
Intrepid Theatre — 1609 Blanshard Street, Victoria BC
CONTENT WARNING
Show may contain themes of death, self-harm, substance use, suicide, and mental illness. It is improvisatory in nature, and will explore themes based on audience and performer consent. Audience members are encouraged to take responsibility for their mental health and take these warnings into consideration. If you need to leave the performance at any time, you may do so.
Share This Story, Choose Your Platform!