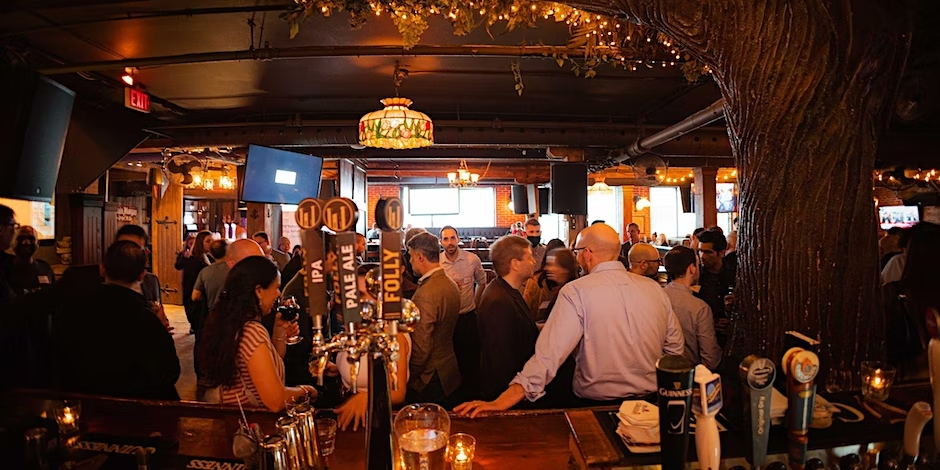 Green Drinks, Victoria BC
October 12 @ 5:30 pm

-

9:30 pm

|

Free
A lively mixture of people from business, NGOs, and academia, discussing issues that affect the world around us while sharing a drink or two.
Come along and you'll be made welcome. Just say "hi" and we will look after you and introduce you to whoever is there. It's a great way of catching up with people you know and making new contacts.
This free event will be hosted at JR Slims, start at 5:30pm and go until late. Everyone is responsible for their own food and beverages, but our gracious host will be extending happy hour to our group for the whole event, you can check out a menu here.
These events are very simple and unstructured, but many people have made friends, found gigs, developed new ideas, done deals, and had moments of serendipity. Everyone invites someone else along, so there's always a different crowd, making Green Drinks an organic, self-organizing network.
We hope you can make it out with a few friends and enjoy getting to know some other people in the sector!
You can find more details on the event here and register for the mailing list here, no spam, we promise.
Cheers!
PS. No need to register or get tickets, just show up if you can make it.
PSS. This is our first event, but below are some images from another Canadian chapter so you know what to expect.
Share This Story, Choose Your Platform!