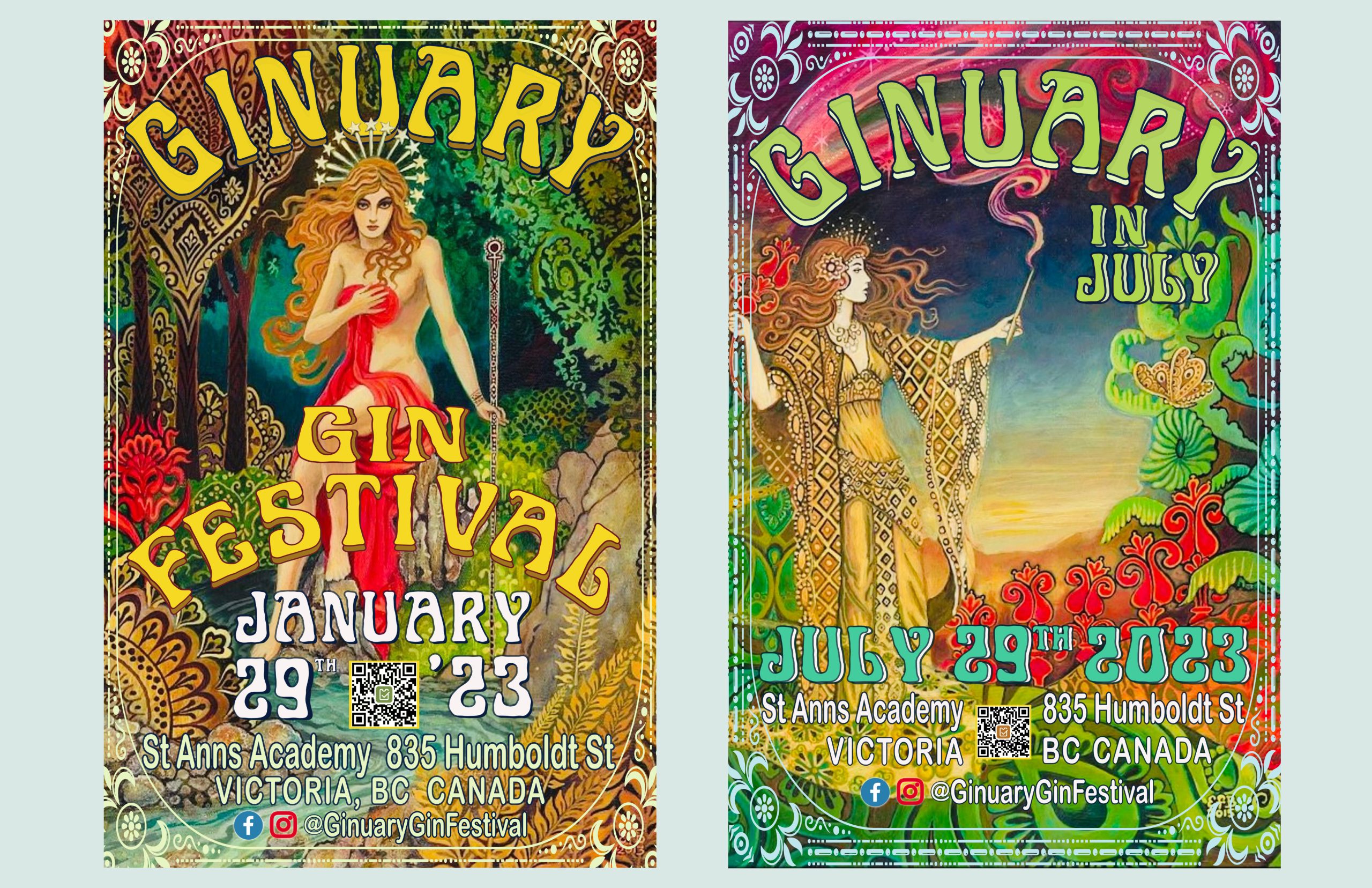 GINUARY 2023
July 29 @ 1:00 pm

-

5:00 pm

|

$9 – $79
Early Bird Tickets are now on sale! Join us again for one or for both GINUARY GIN FESTIVALS in 2023! You'll find us back in the Apple Orchard for GINUARY GIN FESTIVAL, January 29th, 2023 and for GINUARY IN JULY, July 29th, 2023.
This gin-focused food & beverage tasting festival in Victoria, BC takes place outdoors at the beautiful, historic St. Ann's Academy, 835 Humboldt Street, Victoria, BC. Come explore the best craft gin distillers in BC all in one place!
This is a 4-hour tasting event allowing time to explore, discover, or re-visit all favorite Distillers; picnic (weather permitting) on the lush grass under the apple trees; learn about the origins of gin making and its future; and chat with our Distillers. 19+ only. Entry price includes all (alcoholic & non) beverage samples, tasty treats for your doggo, and a chance to shop directly from our Vendors or our pop-up shop so you can take home more of what you love! Food option add-on details will be announced closer to festival dates.
Your ticket purchase supports our Community! There are no fees for Vendors to participate and no Vendor profit-sharing with Event Organizers. Dress in your best Westcoast layers come rain, snow or shine and explore all things gin! Can't wait to see you there YYJ! #SupportLocal #SupportSmallBusiness #CraftSpirits #BCSpirits #CraftDistillery #AllThingsGin
FB: @GinuaryGinFestival
Instagram: @GinuaryGinFestival
Share This Story, Choose Your Platform!