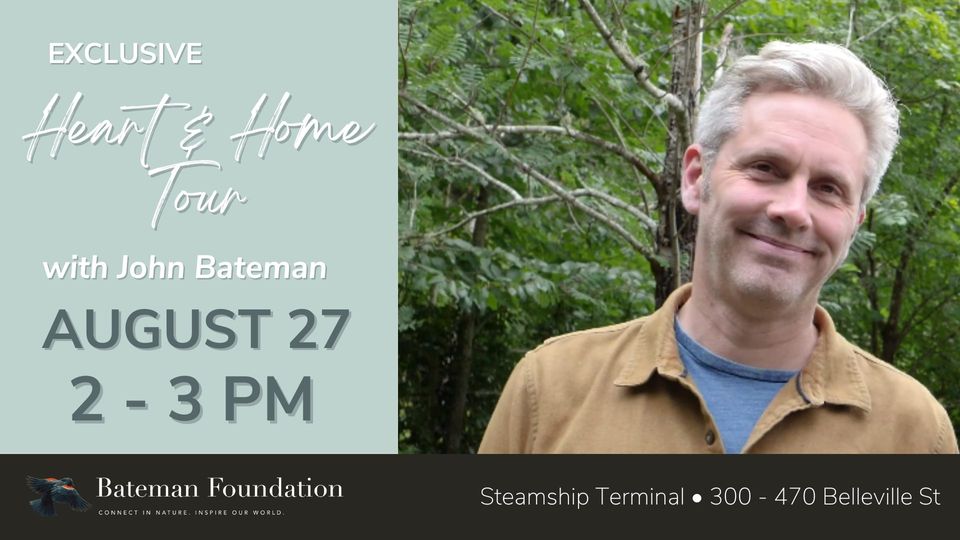 Exclusive Heart & Home Tour with John Bateman
August 27 @ 2:00 pm
|
Free
Join us for an exclusive opportunity to learn about Robert Bateman from a personal perspective!
Come to the Bateman Gallery to hear about the Heart & Home exhibit from a member of the Bateman family themselves. On August 27, Robert's son John will be leading a tour of the gallery, talking about the stories behind the heartfelt pieces and what this exhibit means to their family.
This exciting opportunity will be free and open to the public.
Share This Story, Choose Your Platform!